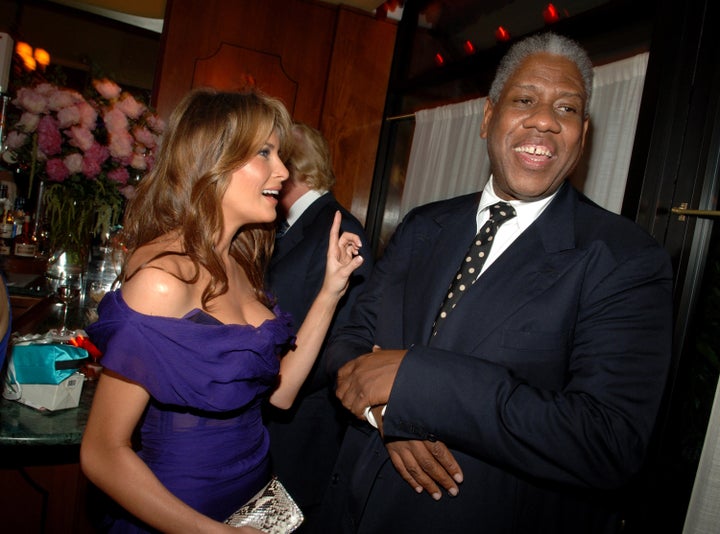 She's stayed well out of the spotlight since Election Day, but Melania Trump hasn't been spared the opinions of top fashion designers ― both negative and otherwise.
Aside from calling Trump a "nice person" who impressed him with "'impeccable' manners and legs that are 'a long drink of water,'" Talley delivered the strangest compliment we've read yet:
He also said that she was the most fastidiously groomed and exquisitely moisturized person he'd ever met. (He now gives that honor to Kim Kardashian West.)
Perhaps Trump was slathering on products that would later inspire her now-defunct skincare line? Or, more likely, according to this 2011 interview with Allure, it's the cocktail of tonics, vitamin-filled creams and the spa inside her apartment that keeps her so impressively and thoroughly hydrated.
Either way, although Talley told the Times he think we should spend more time "picking on her husband's billionaire cabinet and his seeming readiness to turn the country back towards oppression, anti-Semitism, anti-culturalism, etc." than we should discussing Melania Trump, there is at least one thing he thinks she could be doing differently.
"I am so tired of the long hair falling on both sides of her face. She has to upgrade her coiffure," he said.