Melania Trump urged the public to "focus on what I do, not what I wear" after getting heat for her clothing choices on her trip to Africa.
The first lady and former model attempted to deflect criticism at a press conference in Egypt on Saturday after she wore a white, colonial-era pith helmet during a safari in Kenya. Such helmets were worn by Europeans in African colonies.
Trump seemed to snap when asked by reporters about the chosen headgear.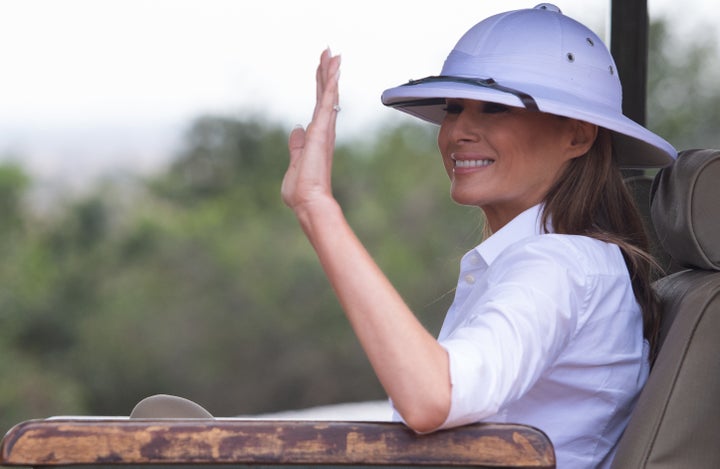 "You know what? We just completed an amazing trip. We went to Ghana. We went to Malawi. We went to Kenya. Now here we are in Egypt. I want to talk about my trip and not what I wear. That's very important, what I do, what we're doing with USAID, my initiatives, and I wish people would focus on what I do, not what I wear," she said.
She wore another attention-grabbing outfit in Egypt, consisting of a beige trouser suit, black tie and a fedora-style hat, that also drew plenty of comments on social media. That ensemble was compared to one worn in Michael Jackson's "Smooth Criminal" video and to the fictional globe-trotting characters Carmen Sandiego and Indiana Jones.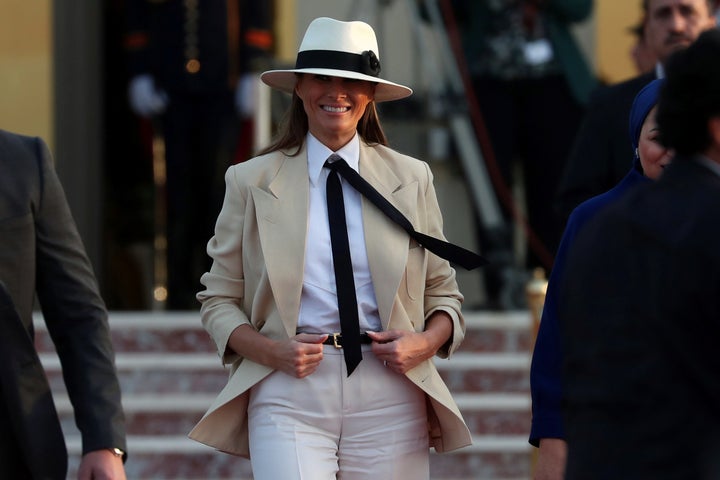 The first lady is, of course, no stranger to public commentary on her choice of dress.
Popular in the Community