No matter what this ridiculous email says, Melania Trump is not sitting on $20 million for you ― or anybody else ― in the White House.
According to the scam message that landed in inboxes like the one below last Wednesday, the first lady is just waiting for you to pay $180 to the West African Republic of Benin's Federal Ministry of Finance before she's authorized to release "your" funds: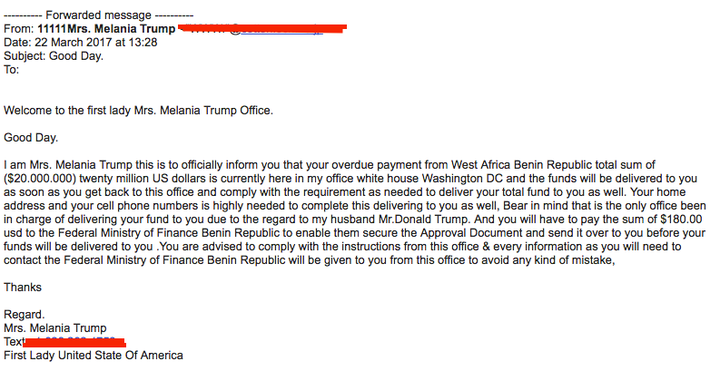 But apart from its obvious absurdity, there are several red flags worth mentioning — such as Trump's supposed Japan-based email address and California area code telephone number.
It also falsely suggests that Melania Trump is living in Washington, D.C., when she continues to reside at Trump Tower in New York City, and it doesn't reveal how such a fortune came about.
Replies to the email (which divert via a Yahoo address) and a message left on the number's voicemail (that seemed to divert to another number) are yet to yield answers as to who's behind this "419" scam ― which involves targets being promised generous returns if they pay certain fees upfront.
Before You Go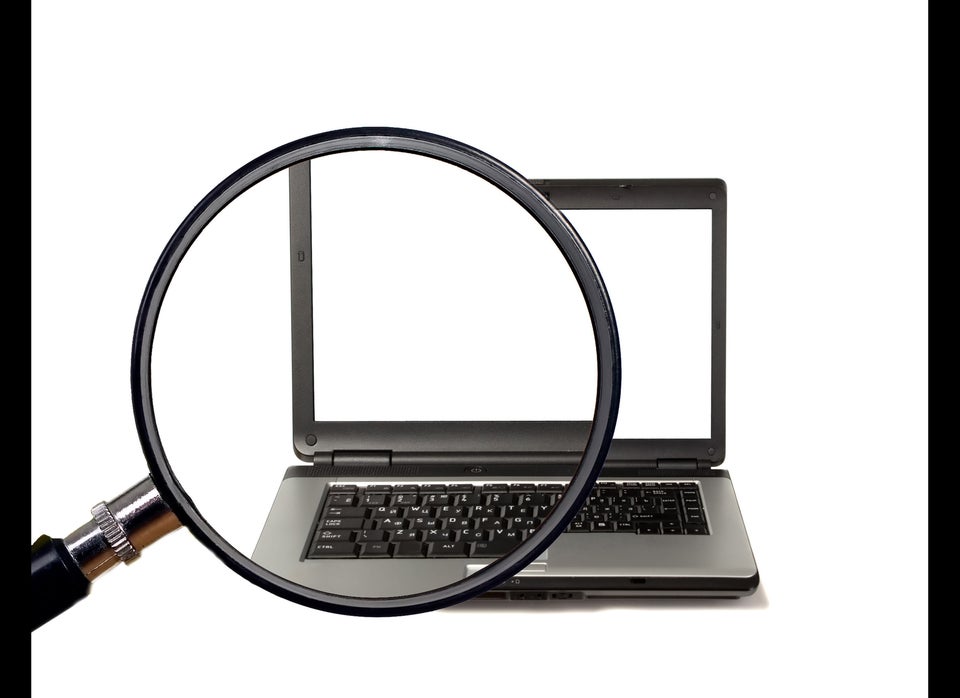 10 Tips From The Better Business Bureau To Avoid Online Dating Scams
Popular in the Community