The first lady posted a video on Twitter on Monday showing how the White House will be decorated this holiday season.
Put it this way: The first family's home is, pardon the pun, in a very red state, including the trees, which have a definite crimson theme.
The blood red trees reminded many Twitter users of one thing: "The Handmaid's Tale," Hulu's dystopian drama about a society that subjugates women.
Others were reminded of a different but just as horrifying pop culture reference.
Others felt pity for the first lady.
Some tried to put a positive spin on things.
Samantha Bee appeared to be touched by the holiday spirit and made her Christmas wish to Trump.
Getting blasted for Christmas decorations is becoming a tradition for the first lady.
Last year she was criticized for holiday decorations that seemed more appropriate for Halloween than Christmas, according to Inside Edition.
Before You Go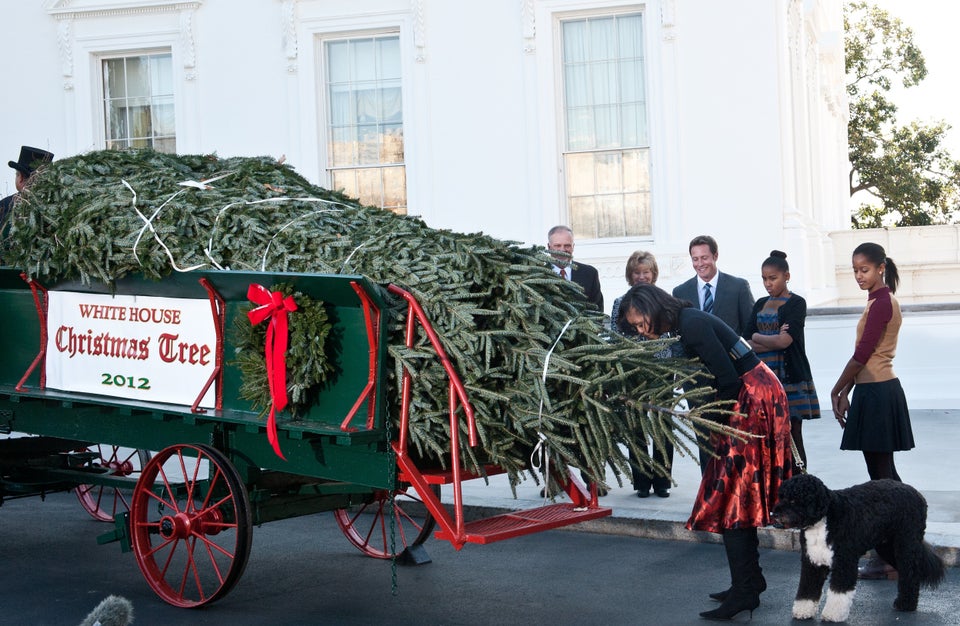 White House Christmas Trees
Popular in the Community