It's likely unintentional, but Melania Trump has yet again snubbed her husband, President Donald Trump, as he attempted to hold her hand on Tuesday.
The moment happened when FLOTUS and POTUS arrived in Rome for their first audience with Pope Francis at the Vatican. It's the couple's third stop in the administration's first international tour; they were in Saudi Arabia over the weekend and Israel earlier this week.
While deplaning from their flight from Tel Aviv, Trump made a move to hold Melania's hand. Melania ― who probably didn't see her husband's gesture ― swipes her hair behind her ear instead.
Trump then put his hand behind her back to hide the fumble:
We know Melania doesn't mind holding hands because there are photographs of the two doing so during this same trip.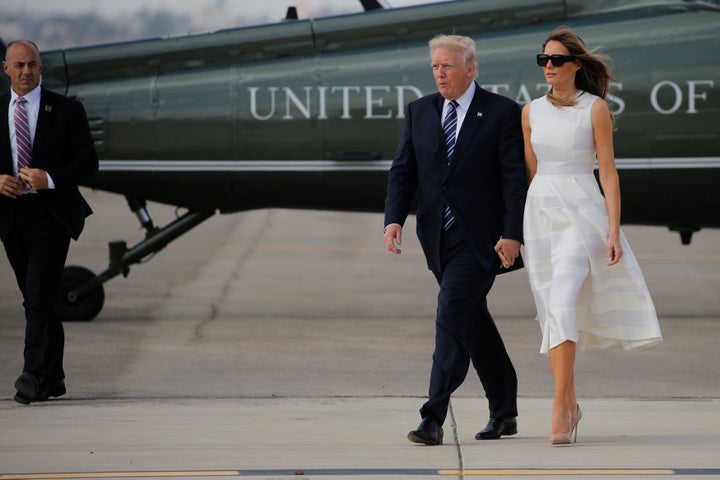 Last month, Trump was criticized for walking far ahead of his wife while departing Air Force One. Etiquette expert Elaine Swann told HuffPost that "the proper thing for him to do is to wait for his spouse at the bottom of the stairs and then take her hand and assist her down the last few steps as she comes down."
So at least it seems that Trump is now making an effort ― fumbled or not. Maybe Melania simply prefers to keep to herself while deplaning.
Related
Before You Go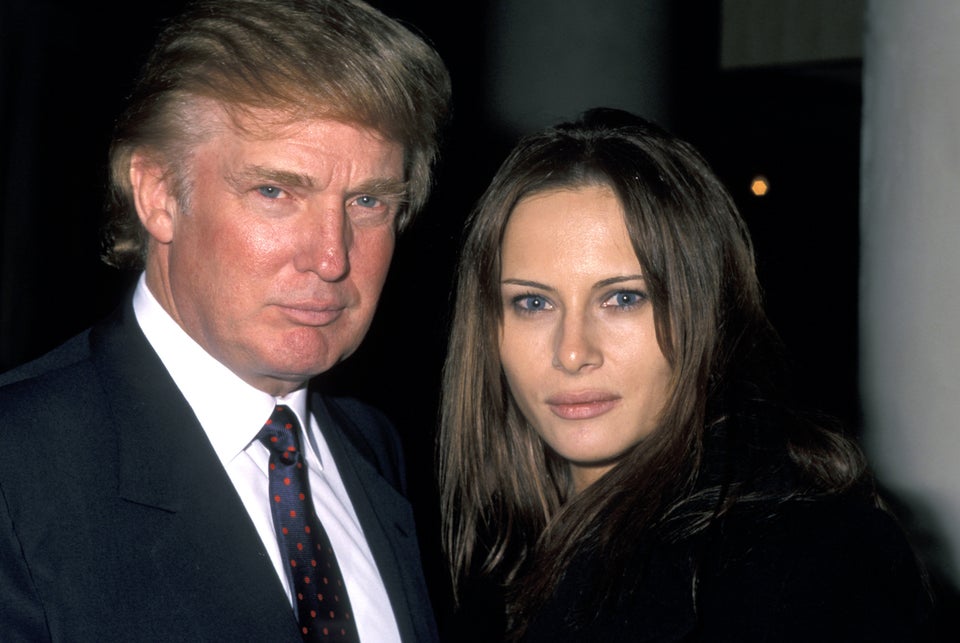 Melania Trump's Non-Changing Face