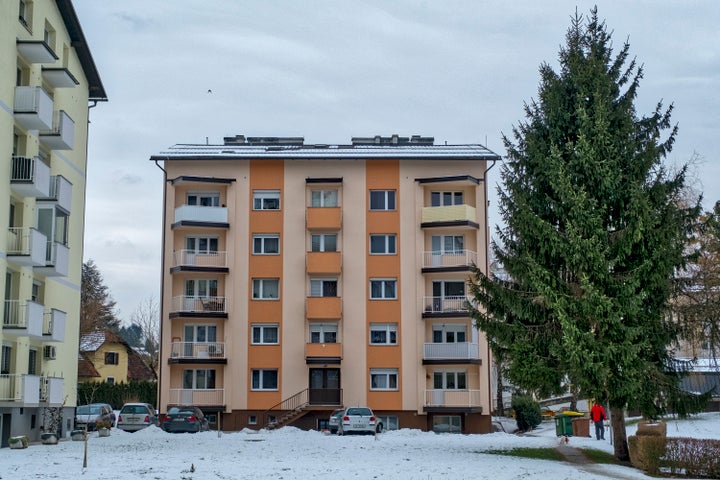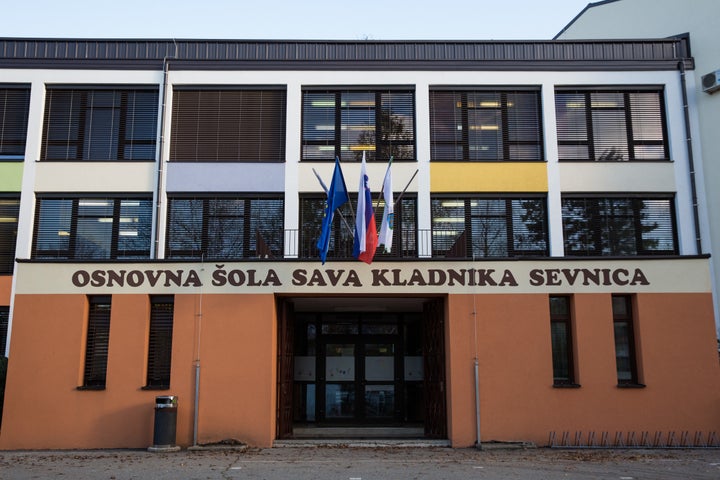 Melania Trump tours, which take visitors to places like the factory where her mother designed children's clothing and her childhood home, are offered by a number of different companies. Some, which provide transportation through the scenic Slovenian coastline from nearby Portoroz as well as "a tasty culinary experience" and a wine tasting, will run you upward of $300. Others, like one reported on by NPR, are a bargain, setting you back $90 for two people.
The latter tour takes you to "the first lady's elementary school, the Communist-era apartment block where she first lived and the neighborhood where her parents still own a handsome, two-story, black-roofed white house," NPR reports.
You'll be pleased to know that food appears to play an integral part of the tour, too. A perusal of Instagram posts from the tour shows many images of a pie embossed with the letter M and an American flag coming out of the top, which reads Prva dama (or "first lady" in Slovenian):
There's also the "Torta Melanija:"
But the (hair)piece de resistance has got to be a burger that can be eaten along the course of the tour from Pizzeria Rondo topped with a piece of fried cheese made to look like President Trump's hair.
Sevnica's rising popularity has shed light on the city's natural beauty. It boasts landmark castles and unbeatable scenery. But let's be honest, we'd fly there for the cheesy Trump burger alone.