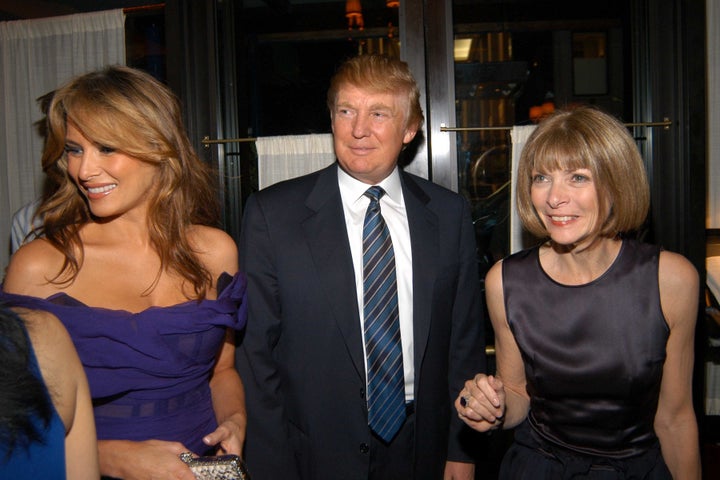 Thanks to her husband's comments and political positions, first lady Melania Trump has been ostracized by some members of the fashion community. Now it looks like Vogue, the bible that guides that entire community, is loosening its opposition to a Trump presidency.
"We have a tradition of always covering whoever is the first lady at Vogue and I can't imagine that this time would be any different," Wintour explained.
"Covering" and "putting on the cover" are two different things, of course, but consider the mag's track record: Clinton appeared on the cover during her time as first lady in 1998, while fashion sweetheart Michelle Obama graced the cover not once, not twice, but a whopping three times during her tenure in the White House.