First lady Melania Trump is staying silent on the release of a recording of her husband, President Donald Trump, discussing a payment to a former Playboy model, with a White House official brushing off concerns as "kind of silly."
"Did you know that every 15 minutes a baby is born with [Neonatal abstinence syndrome]? Maybe you'd like to talk about the 160,000 kids who skip school every day for fear of being bullied, or that 280,000 students are physically attacked in schools every month," Grisham told CNN in an email on Wednesday. "Seems kind of silly to worry about what channel she watches on TV (any channel she wants [by the way]) or if she heard some recording on the news."
Grisham sent the same statement to HuffPost when questioned about Melania's response.
That curt reply follows CNN publishing audio on Tuesday evening of Trump discussing a payment with his former attorney Michael Cohen in apparent connection to an extramarital affair that former Playboy model Karen McDougal claims to have had with Trump.
Trump on Wednesday morning attempted to cast doubt on the recording's full contents on Twitter, suggesting that the tape was "cut (off) while I was presumably saying positive things." He did not elaborate on the nature of those positive things. He also did not deny that the recording captures him discussing a $150,000 payment made by American Media Inc., the parent company of the National Enquirer, to McDougal for her story, which was never published.
Adult porn star Stormy Daniels has also claimed to have had an affair with Trump in 2006. She is currently engaged in a legal battle over a hush payment she said she received from Trump's attorney before the 2016 presidential election.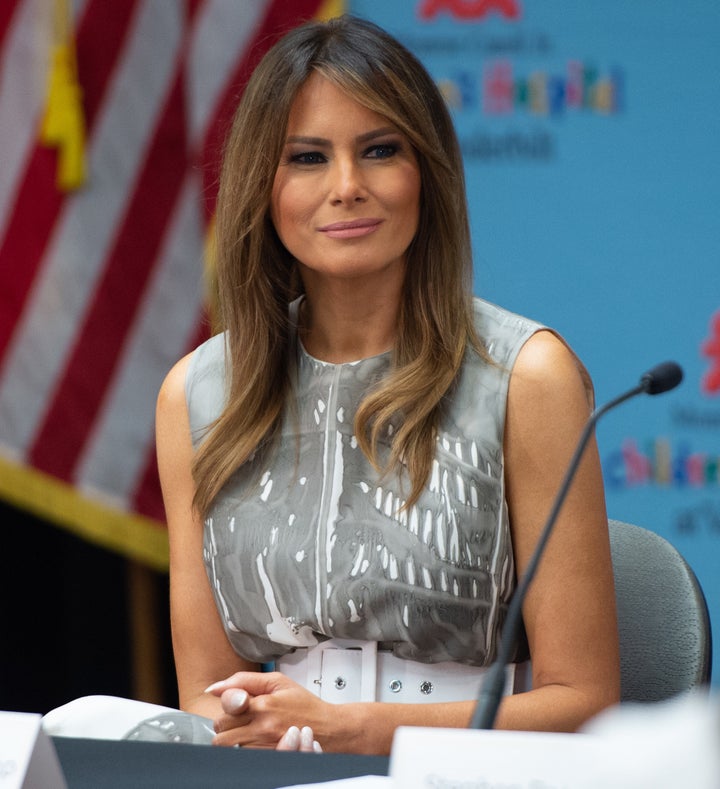 On the same day of the audio's release by CNN, The New York Times published a story that Trump has censored what news network his wife watches while aboard Air Force One.
According to the report, during the couple's recent trip overseas, Melania's television was found tuned to CNN, a network that Trump routinely blasts as "fake news."
Trump's strong reaction to CNN on the plane reportedly caused "a bit of a stir." It led to an email exchange between the White House Military Office and the White House Communications Agency that ended with a decision to turn all of the TVs to Fox News as Air Force One's standard operating procedure.
REAL LIFE. REAL NEWS. REAL VOICES.
Help us tell more of the stories that matter from voices that too often remain unheard.