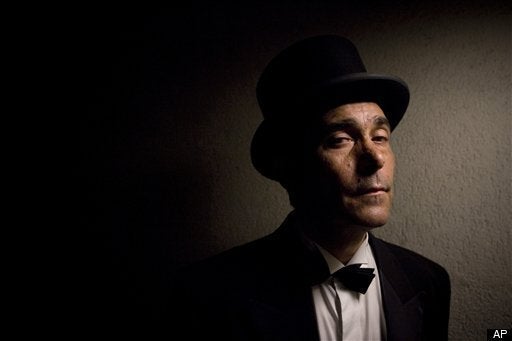 A Florida woman who fell behind on her car payments is suing the company she claims has been using Facebook to contact her family members in a campaign to embarrass and intimidate her into paying the debt.
When Melanie Beacham of St. Petersburg had to take a medical leave of absence from her job this summer, she alerted the company, Mark One Financial, that she would likely fall behind on her monthly $362 car payments, her attorney told The Huffington Post. Two months later, the attorney said, Mark One representatives began calling Beacham up to 20 times a day and contacting her cousin and sister on Facebook.
The plaintiff's court filings allege that on July 30, a Mark One representative using the pseudonym "Jeff Happenstance" sent a message to Beacham's cousin asking him to have Beacham call a phone number that leads to a debt collection agent at Mark One. Beacham said the company also contacted her sister, who lives in Georgia.
"I was in shock. It was very disturbing, aggravating, and embarrassing," Beacham told HuffPost through her attorney, Billy Howard, a Tampa representative of the regional law firm Morgan & Morgan.
Howard has filed a motion to enjoin Mark One from using Facebook to contact Beacham's family and friends, which he says would be the first injunction of its kind in the United States. He called the practice of harassing a debtor's family members through social networking "psychological torture," and said he has no doubt Mark One acted illegally in this case.
"The law says you can't do anything that is considered harassing or abusive," Howard said. "What they did clearly falls into that category."
A spokesperson for Mark One Financial said they were no longer responding to media inquiries regarding Beacham's case, but Bruce Newmark, the company's managing director, told Orlando TV station WKMG on Monday that they use Facebook only when there is no other way to contact a person.
When pressed on documents related to "Jeff Happenstance," Newmark claimed ignorance. "I don't know if that's the case," he said of his company's alleged pursuit of Beacham via Facebook alias. "I think you're bringing up something we didn't have any knowledge of."
In Beacham's view, the numerous phone calls and voicemails she received from Mark One suggest that they knew there were better ways to find her.
Howard said that in his law practice, he has been seeing more and more cases of debt collectors using Facebook to illegally pressure people into paying debts.
"I've seen it happen to a number of my clients, and it seems like Facebook is going to be the new way to harass people," he said. "It's certainly one of the cheapest ways to track down someone's friends and family and coworkers, and it can lead to such embarrassment that people will pay money whether they owe it or not. It's a one-stop shop for harassment."
Howard, who has successfully sued Mark One in the past, said he is confident that the jury will find in favor of his client.
"Debt collectors usually have two arguments -- 'It wasn't me,' and 'We didn't do anything wrong,'" he said. "The first one is not available to them, so now they are saying they didn't do anything wrong, but we think a jury will find to the contrary."
Popular in the Community