This world is a diverse one, so it's refreshing when the fashion industry reflects that reality. And Seattle-based model Melanie Gaydos is hoping to add to that effort.
Gaydos, 28, was born with ectodermal dysplasia, a genetic disorder that can interfere with the proper growth of the hair, nails, teeth, skin and glands. Her involvement in the fashion community is helping people like her to see a place for them in the highly stylized world of modeling.
Fewer than 200,000 people in the United States experience the rare condition, according to the National Foundation for Ectodermal Dysplasias. And almost every individual will experience the disorder differently. More than 180 types of ectodermal dysplasia exist, so the combination of symptoms varies with each diagnosis.
Gaydos' version of the condition meant she was born with a bilateral cleft lip and palate. The disorder affected the growth of her pores, hair, teeth and nails. She had nearly 40 surgeries when she was a child to correct her mouth, eyes and ears, she said.
"I definitely found a way of coping with [ectodermal dysplasia] just in how I perceive and accept my body, how it looks and how it functions," Gaydos told HuffPost.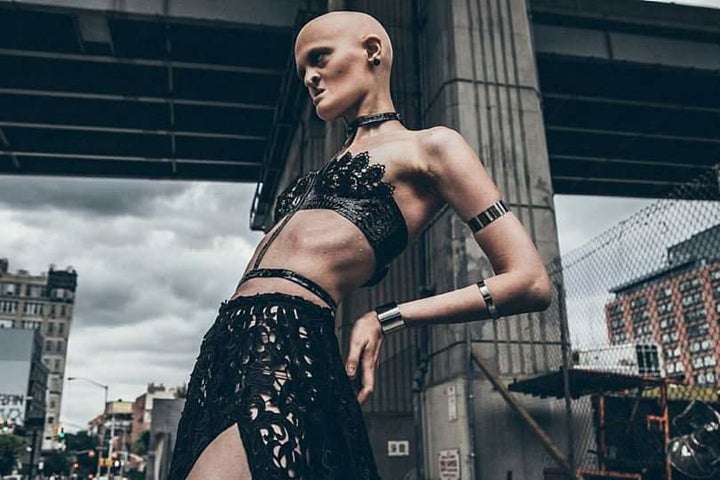 The disorder doesn't just affect a person's appearance: A common symptom is also the inability to sweat and regulate body temperature, according to Dr. Latanya Benjamin, medical director of pediatric dermatology at Joe DiMaggio Children's Hospital in Hollywood, Florida. This can cause those with the condition to overheat in hot temperatures, so extra water, shade and air conditioning is more critical.
"They could get into a problem with heat stroke and hyperthermia ... we want to make sure that patients [with ectodermal dysplasia] have temperature control," Benjamin told HuffPost.
Gaydos felt like she could never drink enough water as kid. However, now that she's an adult, she's able to manage different climates more easily, she said.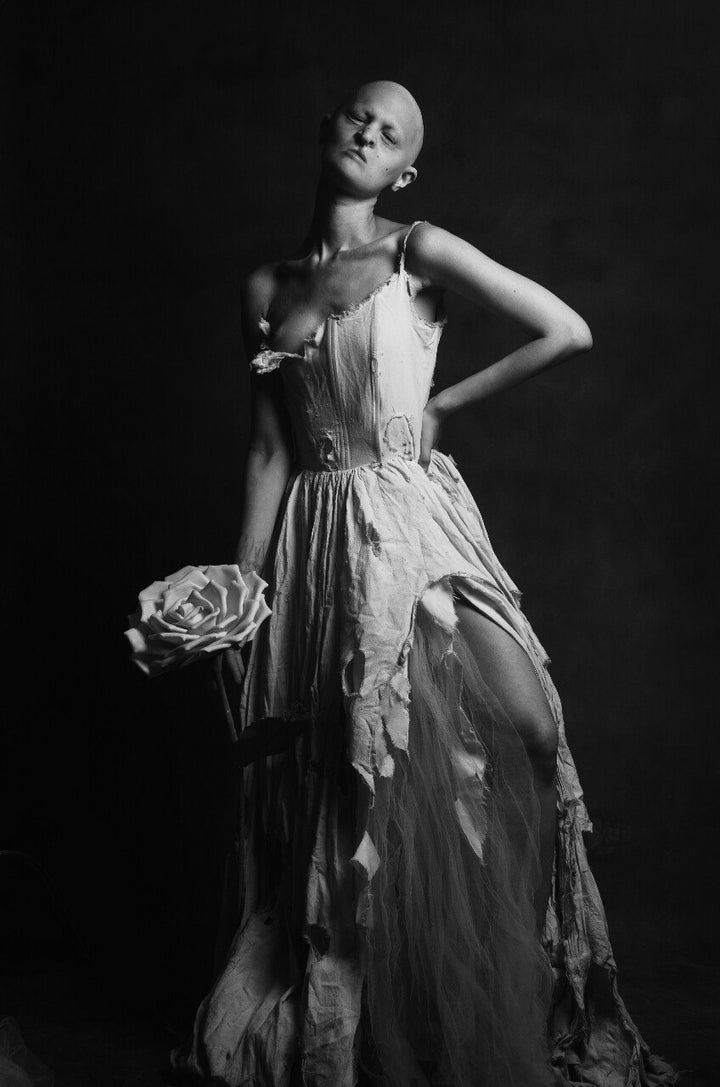 "[My body] doesn't bother me in any way. It never really has bothered me, except for when I was younger," Gaydos said. "But that's because any issues that [came] from having ectodermal dysplasia were just because other people saw problems with it."
For this, Gaydos pointed to the fact that she does not have teeth. She underwent a procedure for dental implants two years ago to test out having dentures. She wore the fixtures for a few months, but ultimately decided not to use them.
"I managed to live this long without teeth. I can still eat," Gaydos said. "Having teeth ... just made other people around me feel better."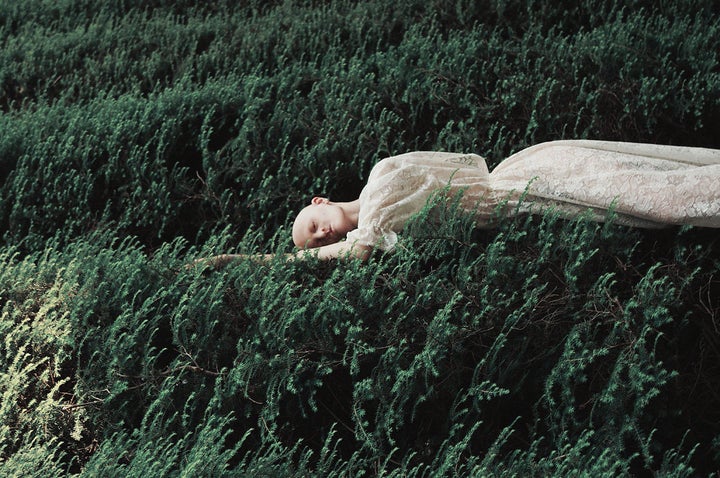 Gaydos says modeling was never a career path she considered because of her condition. But while studying art at the Pratt Institute in New York, she experimented with being the subject in a photograph. Then she emailed a photographer whose work she admired and he invited her to take some photos with him, the Daily Beast reported.
Her goal now is to break into high-fashion modeling. Gaydos recently finished a shoot for i-D magazine's summer issue and is now busy booking work in Europe for the next few months, she said.
There is no cure or specific treatment for ectodermal dysplasia, however the condition can be managed with some lifestyle tweaks. Some people with the disorder might have procedures to manage their skin, or have nails, teeth and hair. Or they might feel like Gaydos does ― happy without it.
Related