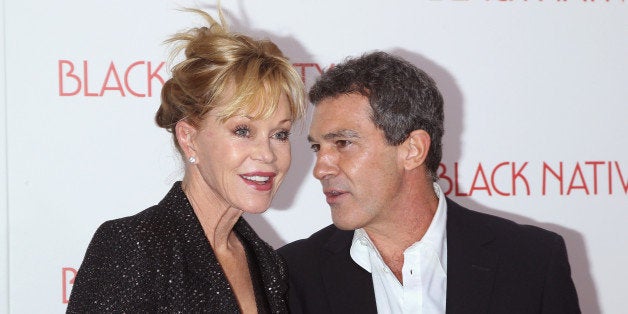 After 18 years of marriage, Melanie Griffith and Antonio Banderas are calling it quits, reports TMZ.
Celebrity divorce lawyer Laura Wasser (Hollywood's go-to woman when a marriage is finally over) has been retained by Griffith. According to the divorce filing, Griffith is asking for child support in addition to sole physical and joint legal custody, of the couple's only child, Stella -- but, as TMZ notes, it will likely be a moot point, since their daughter turns 18 in September.
UPDATE: In a statement sent from their rep, the couple says, "We have thoughtfully and consensually decided to finalize our almost 20 years marriage in a loving and friendly manner honoring and respecting each other, our family and friends and the beautiful time we have spent together."