Mélanie Laurent has been acting in France since she was 14 years old, but most people recognize her best as Shosanna, the Jewish woman who runs, and burns down, a Paris movie theater in "Inglourious Basterds." The French actress is also well known for her roles in "Beginners," "Enemy" and "Now You See Me."
But Laurent has also been spending time behind the camera, most recently with her second directorial feature, "Breathe" ("Respire").
Based on the French novel of the same name by Anne-Sophie Brasme, "Breathe" follows Charlie (Joséphine Japy), a high school teen who gets wrapped up in a dangerous relationship with the rebellious new girl, Sarah (Lou de Laâge). Think "Blue Is the Warmest Color," without a focus on sexuality and overly saturated sex, filmed from a female perspective.
That's precisely what distinguishes "Breathe" from many movies about young women. In every moment, it's apparent that a woman was behind the lens and script. Laurent's film captures the powerful connection between two women -- at times perilously reliant upon each other, at other times entwined in a relationship both wonderful and rewarding -- and how easily friendly love can brew into intoxicating obsession.
The Huffington Post sat down with Laurent in New York to talk about "Breathe," the mission of female filmmakers, how much she didn't like the sex scenes in "Blue Is the Warmest Color," and working with Angelina Jolie and Brad Pitt in "By the Sea."
This is the first feature you've directed and didn't act in. What was that transition like?
Lovely. I enjoyed [it] so much. I was in my first one, but I didn't want to be in the first one, then I had to. [...] But for this one, I enjoyed [taking] a step back, and I enjoyed taking care of my actors.
How has acting informed how you direct?
I think we are talking the same language, so it's obviously easier. I think the big problem is when you're just an actor you don't understand all the challenges of a director. And it's the same the other way. We don't have the same priorities, the same fears. It's funny, when my two actresses arrived in the morning on set, I think, "OK, I know exactly what you think. You're afraid of that line, you're afraid of that scene. You don't know how to play that, and it's fine, it's going to be fine." So it was easier. And I love directing people, but I'm directing them as I wish people can direct me. [...] I remember on "Inglourious Basterds" I was doing the scene with Daniel Brühl and Quentin [Tarantino] arrived and in my ears just said, "What if you're mocking him?" And I was like, [gasp] "OK!" It changed the whole scene.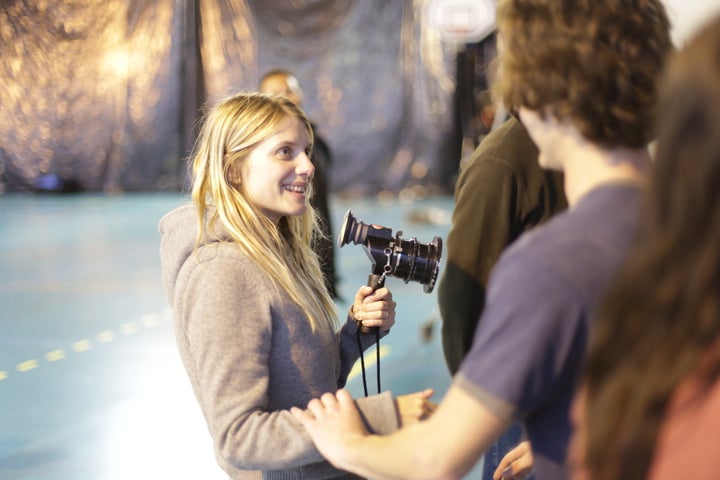 Did you give the same kind of suggestions to your actresses in this film?
Well, it's hard because [Quentin] is a genius. But I'm trying to be super precise and give them a lot of things. Then at the last moment I'm saying, "Forget everything I said. Just do it in your way." For example, I really don't care if they don't say any dialogue. I don't care about my dialogue. I'm just like, I wrote that, the idea of the scene, then you can just do everything. I love when they're free. I trust actors because I'm sure they have a vision of your movie.
How much of the novel did you change in your adaptation?
I read it when I was 17. [Brasme] was 17 [when she wrote it]. I called her and she said, "Oh please, please do the movie because we are the same age and we are on the same page. The directors I met want to make a sexual story of that and want to do something really far away from what I wrote." But I was 17, so I was too young. I was kind of like a baby, so I didn't find any producers. And thank god, because I needed that time, I needed that distance. I needed to make short movies to be able to film [this]. Then when I wrote the script, I didn't read the book again. I wrote the script with the memories I had of my experience when I was 17. So I changed everything, kind of.
What was that like, to be 17 and want to make it, but revisit it now?
Well, that was my biggest fear. When I was 17 we didn't have any cell phones, we didn't have Facebook, Instagram and all that craziness. So that's very different. I've met a lot of Sarahs, and I was really, definitely Charlie during years. But I just kept that tension.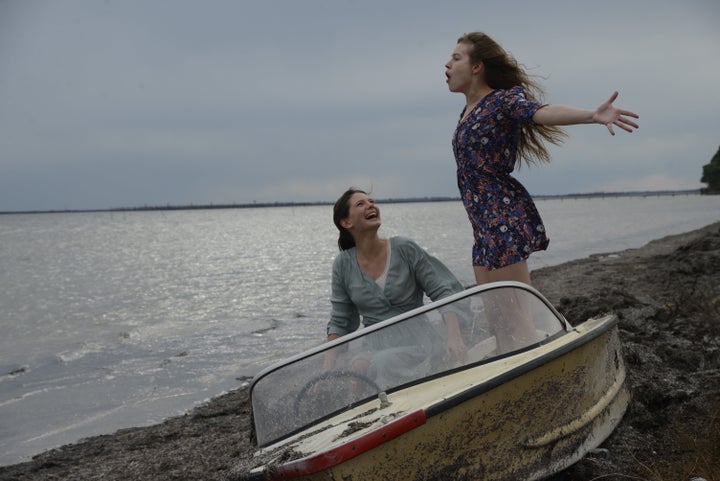 What do you think is the benefit of making this as a female filmmaker versus how a male director might have done it?
I think the men might have filmed maybe more kisses. [Laughs.] I don't know, because honestly every time I've made a movie with, for example, Mike Mills or Tarantino, two directors who love women so much so they give us so much freedom and really amazing female parts. But when I see a woman film another woman, I feel the difference. Especially in movies with really sexual stories.
I don't know if you've seen Catherine Corsini's "La Belle Saison" ("Summertime"). It's a French one. She's gay, the director, and when she films sexual moments, it's exciting. We don't really see anything, but you just feel it. When I see "La vie d'Adèle" ("Blue Is the Warmest Color"), that long shot of sexual, just sex and sex and sex for like 20 minutes, I feel bad for them. I don't feel it's exciting. I loved the movie, but I didn't like that part.
I just made a movie with Angelina Jolie, and I have a lot of sex scenes and I was terrified. When I saw what she did, I was like, "OK, she's a female. She loves females." She just chose beautiful shots and she's a female who filmed a female with lots of love and respect. There is no fantasy. Obviously, [men and women] don't have the same vision of what is sexy. I think for us being sexy [is] just wearing a t-shirt and being sexy because you're clever and you have no make-up and you smoke a cigarette. Maybe a guy will ask you to be like this, maybe more legs, maybe more body, when we don't really need that to be sexy. [...] But then there's so many amazing directors who know exactly -- I think about a lot of French directors -- Truffaut, Godard. But it's the mystery of the woman, you know -- trench coats, cigarettes. But that would be so interesting if a woman made those films, just to see.
Working with Angelina Jolie, did you learn anything from her as a director?
Yeah, we talked about that a lot. That was so cool, to be able to say, "How's the editing room?" We know exactly what that means. Even on set, she was like, "This is the frame, and you know what I mean when I say that."
What do you think the film industry needs more of with regards to female filmmakers, and how do you want to change that with your work?
Maybe here [in America], but in France we have a lot of power. So I don't feel that specifically, but I realize there [are] very, very few female directors here. I don't know why here. But in France I know if you have a good script, it's not because you're a female that you cannot make your movie.
We have the same problem with salary, for sure. And sometimes I'm a little bit mad when I see female directors filming women in a very vulgar way, talking about bullshit, like problems we don't have or something so unreal. Or the worse could be filming the women like they are men. I hate that. It's so important. You have a mission here. You have a mission to do something different, take a step back from the cliche.
As a female director I love women. I'm kind of obsessed with my actors, I love them so much. I'm just like, the more they're beautiful, more they're clever, more I want to feel them, more I want to respect them. It's weird to be a female [who would want to] film women not in a beautiful way. I think it's strange.
This interview has been editing and condensed for clarity.
"Breathe" is now playing.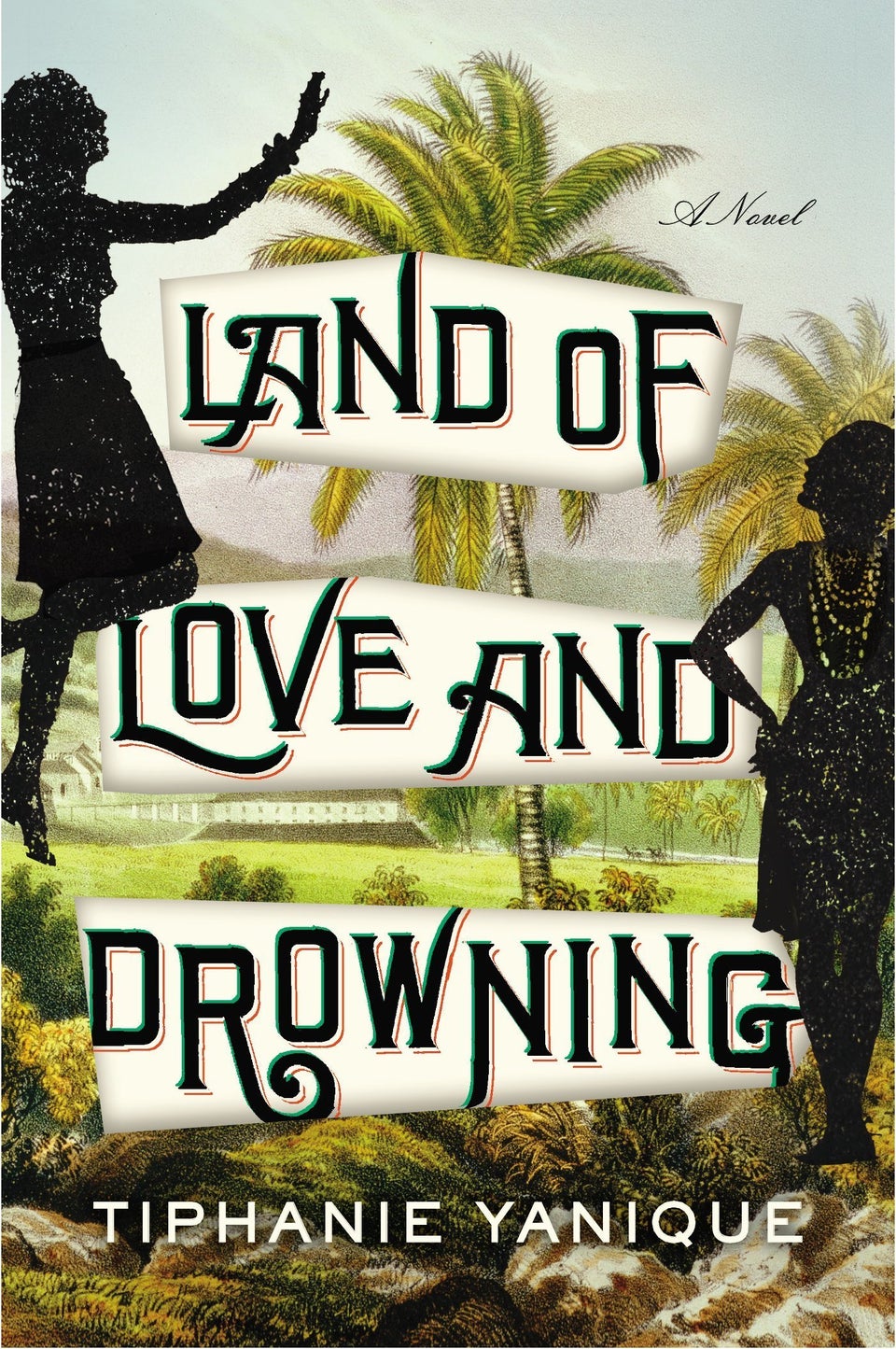 Women Writers You Should Read
For a constant stream of entertainment news and discussion, follow HuffPost Entertainment on Viber.