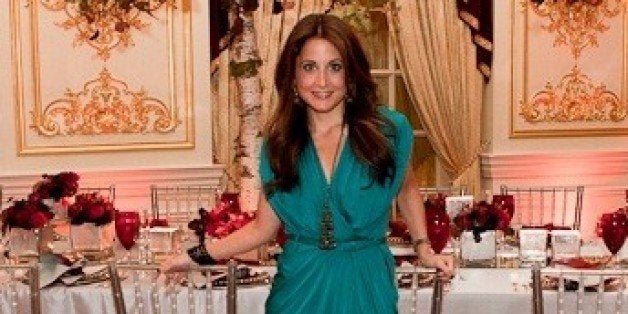 I let my towel drop and look in the full-length mirror. Everything is in check. Hip bones are protruding just enough, abdomen is flat, thighs are thicker than I'd prefer, but this is nothing new. My breasts are not as perky as they were even five years ago, but at least they still look pretty good under a T-shirt. My arms are thin and slightly muscular. Overall, my confidence level is high, until I take a closer look at my face. I take a few timid steps to get closer to the mirror. I surprise myself with an audible gasp.
There it is: a line under my left eye that was never there before. A wrinkle is forming.
I'm compulsive about my daily SPF application. I'm diligent about night creams. I don't sit out in the sun other than to absorb a little extra vitamin D for a few minutes at the beach. I have never smoked a cigarette. I drink occasionally, socially, like any single New York woman who enjoys a cocktail with colleagues and friends. But now, as if overnight, here's a clear sign that I am aging.
I flop backward on the queen-size bed that sleeps one petite girl and cry. I put my hands back on my belly, which just moments ago I was proud of and feel its emptiness. I squeeze my breasts and wonder if they will ever serve a purpose other than to attract men. I feel powerless. It's not the wrinkle that concerns me; it's the visible proof that I'm aging out of my youth. Out of my fertility.
I look at the clock. It's getting late. I stand up, take another look in the mirror. Stop, I tell myself. Just stop.
To be single and 42 in New York is at once exhilarating and depressing, empowering and debilitating. It's everything you've ever wanted it to be and nothing you'd ever imagined, all at the same time.
I wash my face and tap some expensive serum under my eyes. Then an SPF 30. Then concealer, foundation, eye shadow, liner, mascara, blush -- on this day, I do it all without looking at my face too closely. I get dressed (a pleated skirt to counteract my depleted feeling), throw on some lip gloss, and head out the door.
I'm literally running to a breakfast meeting in Midtown to meet Stephanie Banks for the first time. Though I am right on time, Stephanie is already waiting, seated.
Stephanie is a well-known personality in New York City and the Hamptons. She is the founder and CEO of an advertising agency. Stephanie could have some business opportunities for me, so when I found out she wanted to meet me, I jumped at the chance.
"Nice to finally meet you," I say.
"Great to meet you, too," she replies, wide-and-smoky-eyed, with an air of surprising interest.
I am already enamored. Stephanie's rich, thick dark brown hair is remarkably smooth for a humid New York City midsummer day. Did she get a blowout at 7:00 AM? Her grass-green, silk jersey dress is perfection. Her jewelry is stacked, thick, bold, and gold, like armor. But it is her ring that stands out. The diamond must be five carats, clear and bright. She wears it well.
"So you're the 'Auntie,'" she continues, referring to my company, Savvy Auntie. "I got your book and wanted to meet you. Clearly you've defined a niche for yourself. So you don't have kids, is that right? Do you want kids?"
Stephanie gets to the point, fast.
"Yes," I reply as the server pours much-needed coffee in my cup. "I do. I always wanted to have children, but I just haven't met the right guy." We haven't even ordered breakfast and the conversation has already turned to eggs. Somehow my fertility is always on the menu.
"How old are you?" Stephanie asks, all business.
"Forty-two," I say, hoping she knows that I get what that means as far as my fertility goes.
"So listen," Stephanie says, putting down the menu and getting down to brass tacks. "Get married and have children. That's the most important thing you can do. Otherwise, you'll regret it." The word "regret" is particularly regretful.
Stephanie is an ambitious, no-holds-barred businesswoman. Yet, family is evidently what's most important to her. It's important to me, too. I'm not sure who wants to convince whom of what at this point.
"Have children," she repeats. "Listen, if you don't have kids, you'll regret it. Trust me. I know you're waiting for Mr. Prince Charming to sweep you off your feet . . . "
I shudder. "I'm just waiting for love," I interrupt.
"Love is overrated," Stephanie quips. "Look, I've been married to Thomas for over 15 years. I mean I love him, he's my husband. But is it maaaaad love? No. Never was. I don't believe in that."
The waiter asks for my order. I'm feeling like toast.
"Look, I was still young, and out of all my friends, I wanted to be the first with a big rock on my finger. And so there you go. I got married, and a few years later, Sidney was born, then Sierra. Now we've got two amazing girls and a great life. Am I mad, mad, maaaaad for my husband? No. But we're happy. We have a veeeeery good life."
Since she is being so honest, I feel like being a little disarming myself. "But what about sex?" I ask. "I want to want to have sex with whomever I'm with. I can't imagine marrying someone I don't want to sleep with."
"Oh, sex is overrated," Stephanie balks as her BlackBerry buzzes. "All that stuff goes away fast. In the end, you've got the kids. That's what's most important.
"Look," she goes on, "you're cute as a button. It's not too late. Go find a great guy and have some babies."
After breakfast I walk uptown with a head filled with thoughts. Could I settle for a great guy for whom I felt some affection even if I didn't really want to go to bed with him? I'm OK with faking an orgasm once in a while, but faking wanting to be there in the first place? Not that I think Stephanie is faking love. She's just not making love a priority. And for whatever reason, Thomas is fine with that.
Good for them, I think to myself, wishing I could be like that. But I'm not.
I want the kind of love that allows me to give of myself in ways I didn't know I wanted to give, let alone could. I want to find the parts of me that loving another person brings out. I want to look at my partner in life and feel safe. I want to feel vulnerable and strong when he smiles at me. I want to share a knowing smile across a room with someone who knows me that well. Researchers say there are 19 ways to smile, and I'm concerned I'll never know them all because I've never smiled at him.
I want the rhythm of the push and pull of a relationship. I want to pick up his prescriptions and his favorite coffee beans. I want him to text me our one-word, inside joke. I want him to refill my glass without asking. I want to be annoyed that he forgot to pick up the dry cleaning. I want him to take my love for granted. I want the downs to grow from, so I have the ups to appreciate.
Do I romanticize love? Yes. But shouldn't love be romantic?
I don't mean red-roses-and-caleche-rides-in-the-park kind of romantic or candy-on-Valentine's-Day romantic or fairy-tale-wedding romantic. I want the romance of everyday love that comes with bumps and bruises and unexpected surprises. I want to think about him when he's not with me. I want to think I see him walking up the street, realizing immediately he's out of town or on the other side of town, knowing it's my subconscious simply missing him.
I want to wake up at 3:00 AM and see him there lying next to me... I've left a place for him in my bed, you know. Years ago, I purchased a queen-size bed, but I've never slept on "his" side. I'm leaving space for him to come into my life. Sleeping on his side makes me feel as if I'm giving up on him ever showing up. Sometimes I think about how I'll never lie in that bed with my man, our legs crossed over each other under the sheets, and talk about how many children we want together. And I'll probably never be able to surprise someone with the news that the first is on its way. Once in a while, I look over at the empty side of the bed. Just be there tonight, I plead to no one. It's sometimes devastating to be so alone.
I'm heartbroken over a man I've never met because we haven't yet met. But my heartbreak isn't a crash. It's a murmur. It hums day in and day out. You won't notice it. I hide it well in my beautiful, glorious life of other things.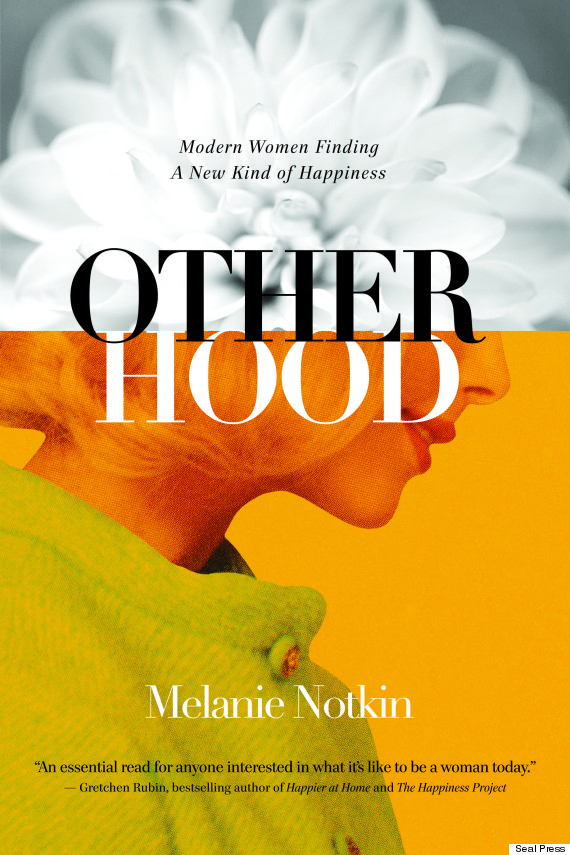 Popular in the Community