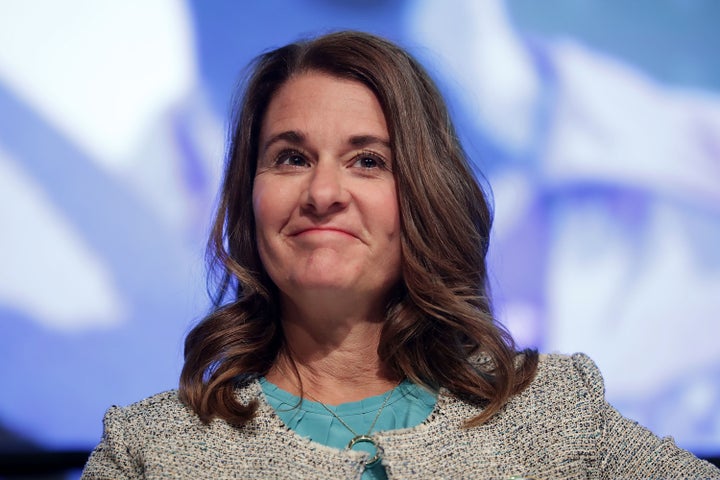 Philanthropist Melinda Gates has spent years in the tech world, but she admits she's still trying to "catch up" with the impact smartphones have had on her children.
In an essay for The Washington Post, Melinda, who has three kids with tech guru Bill Gates, wrote that smartphones and social media have influenced her role as a mother in ways she never predicted.
"Like many parents with children my kids' age, I didn't understand how they would transform the way my kids grew up ― and the way I wanted to parent," she wrote. "I'm still trying to catch up."
The philanthropist also pointed out the way social media has changed in recent years, explaining the differences in technology her children have experienced growing up.
"The challenges my younger daughter will be facing when she starts high school in the fall are light-years away from what my elder daughter, who's now in college, experienced in 2010," she wrote. "My younger daughter's friends live a lot of their lives through filters on Instagram and Snapchat, two apps that didn't even exist when my elder daughter was dipping a toe in social media."
In an interview with The Mirror in April, Bill said he and Melinda keep mealtimes free of cellphones and often set a period in which there is no screen time. The couple also waited to give their kids cellphones until they turned 14.
"You're always looking at how it can be used in a great way ― homework and staying in touch with friends ― and also where it has gotten to excess," he wrote.
Melinda echoed those same ideals in her essay and wrote that she admires social media and smartphones for their access to information and for giving marginalized groups access to community, but that she does advocate for a balance between having access to smartphones and having no screen time. She also admits she probably would have delayed "putting a computer in [her] children's pockets" if she could do it again.
"The internet is a wonderful thing," she wrote. "It gives kids the freedom to move around in a big world, to experiment, to connect with others. As a parent, though, I know that I am responsible for making sure that my kids are ready for all that freedom ― and that they know how to keep themselves safe."