Melinda Gates is used to dealing with hard-to-solve problems.
The billionaire philanthropist has struggled with the debate over abortion. She has fought for working moms at a time when the cards seem stacked against them. Through the Bill and Melinda Gates Foundation, the $44.3 billion charity she co-chairs with her husband, she tries to find ways to reduce, and eventually eradicate, extreme poverty and the woes that come with it.
So -- when she sees German Chancellor Angela Merkel pilloried for welcoming refugees, trying to maintain financial stability in the eurozone and standing up for women -- Gates can relate.
"She walks the walk in some very difficult places, and I think that's what leadership is," Gates told The Huffington Post's Caroline Modarressy-Tehrani on Thursday at the World Economic Forum's annual meeting in Davos, Switzerland.
As the number of refugees fleeing violence and economic stagnation in the Middle East and North Africa ballooned to 1 million last month, criticism of Merkel has become even more vicious. Yet, as more European countries close their doors to asylum-seekers, the German leader has remained mostly steadfast.
"The entire whole of Europe is facing this crisis, but she has stepped up and said this is the right thing to do," Gates said. "It's not going to be easy, but it is the right thing to do, from not only a humanitarian point of view, but that Europe is already in this situation, so she's showing leadership."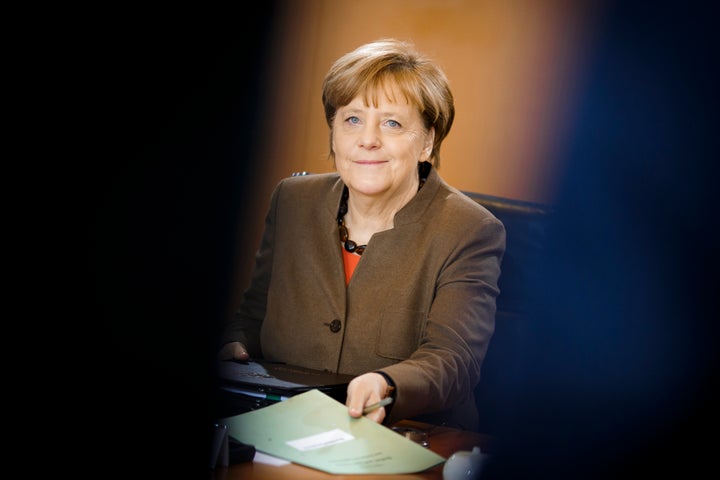 More stories from the World Economic Forum 2016:
Related