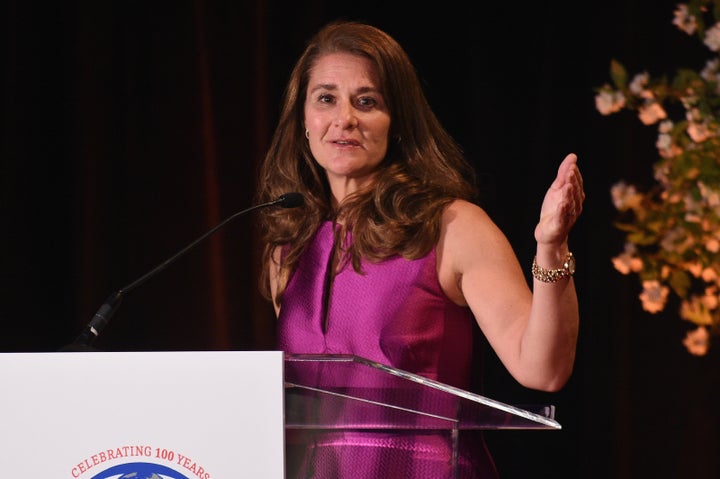 It's World Breastfeeding Week, which marks the perfect occasion to speak honestly about nourishing babies ― from the global level, all the way down to the personal.
Melinda Gates decided to join in the conversation with a breastfeeding-themed essay titled "It's Natural, But It Sure Ain't Easy."
At the beginning of the essay, which was published on Refinery29, Gates explains that she chose to nurse her three children and to promote best breastfeeding practices in developing countries through her family's foundation because of the many positive benefits.
"But I'm also deeply aware that no matter where you are in the world, the conversation about breastfeeding can get a little one-sided," she wrote. "It tends to focus on all the ways breastfeeding benefits a child, while glossing over just how hard — or even impossible — it can be for a mother: physically, emotionally, and logistically."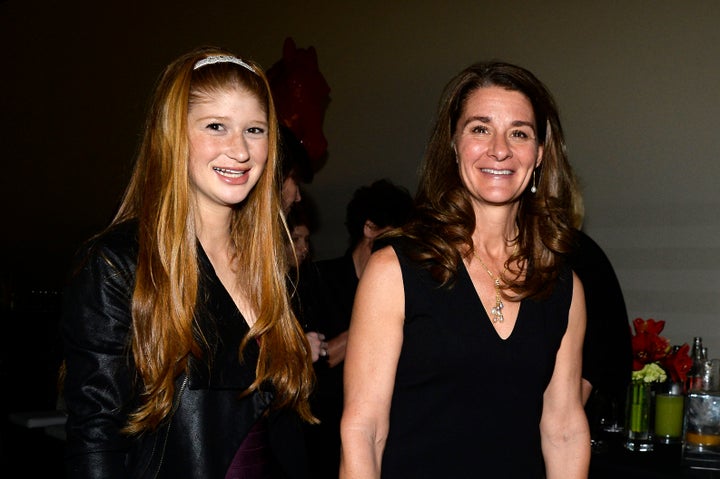 Melinda Gates and her husband, Bill Gates, have three children ― 21-year-old Jennifer, 18-year-old Rory and 14-year-old Phoebe.
The philanthropist said she was very fortunate to be able to breastfeed her babies and had a strong support system, but was still surprised by how difficult and messy it could be.
"I think a lot of us go into motherhood with these idealized images of breastfeeding in our minds," she wrote, recalling her love of Mary Cassatt paintings that show mothers peacefully feeding their children. "But what those don't show you is that keeping a tiny baby alive comes with a tremendous amount of pressure."
From worrying about proper latching and milk production to checking if the baby is gaining enough weight to dealing with unsolicited advice while getting little actual help, the challenges are endless. And they grow more numerous for women who work outside the home and don't get nearly enough paid time off.
Gates concluded her piece with a call for people to engage in honest conversations about ways to make it easier for parents to feed their babies.
"The bottom line is this: Motherhood is a tough balancing act, and every mom deserves the chance to do what's right for her and her family. If that means breastfeeding, great. If that means formula feeding, that's totally fine, too. I just want to make sure that every mom truly does have both options.