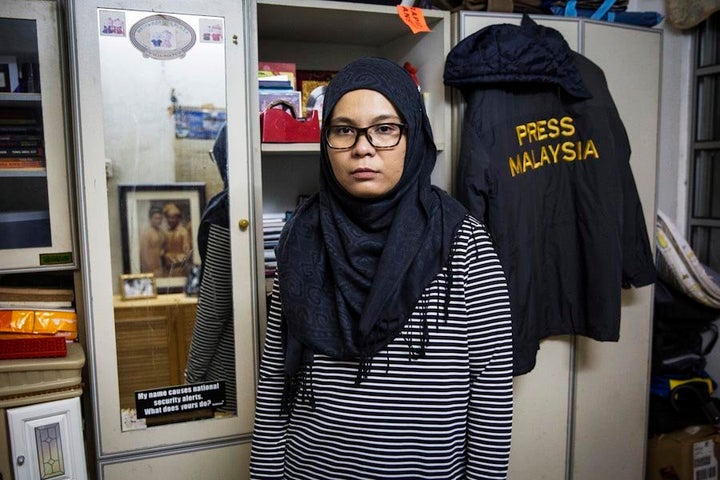 This article is part of HuffPost's Project Zero campaign, a yearlong series on neglected tropical diseases and efforts to fight them.
KUALA LUMPUR, Malaysia ― Rostam Ramili was a battle-hardened cameraman who had cheated death in Iraq and walked among the ruins of quake-ravaged Nepal. He could not have possibly thought his end would come from filming a cookery program in his home country of Malaysia.
"War assignments were his favorite. He was never afraid," said his widow, Diyana Kamalludden, sitting in front of their wedding photographs in a middle-class, residential area of the capital, Kuala Lumpur.
While on his domestic cooking assignment last May, Ramili helped colleagues to pull a root out of the ground. Perhaps it was through a scratch on his hand or maybe he inhaled some particles of earth, but somehow the bacteria that causes melioidosis, also known as Whitmore's disease, invaded the 40-year-old cameraman's body.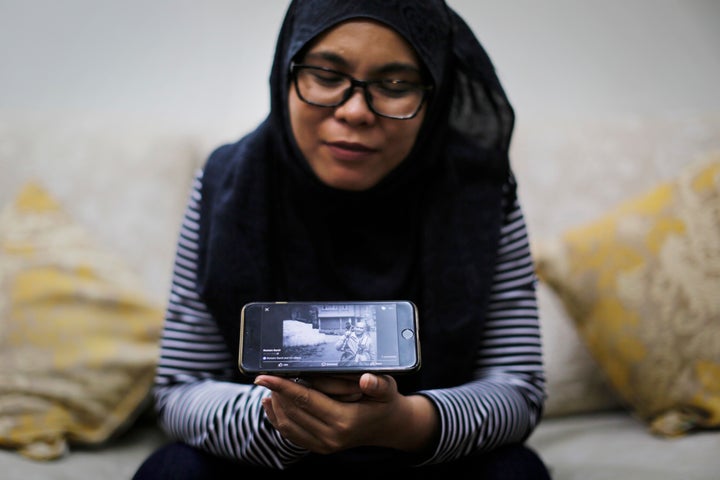 "When he came back, he was normal for days," Diyana recalled. "Then my sister suddenly called me at work to say that he was vomiting and had a high fever, and was walking around the house like a zombie. When I came back home, he couldn't even stand up and he was ranting and raving."
As another family member tried lifting him, Diyana noticed he'd lost an astonishing amount of weight. They called paramedics to rush him to the hospital. "I was driving behind, faster than the ambulance," Diyana said.
Endemic but not exclusive to Malaysia, melioidosis typically affects farmers and construction builders. The disease's agent typically lives under about a foot of soil or in contaminated water. Nicknamed the "great mimicker," melioidosis has no specific symptoms and can easily be confused with other endemic illnesses such as dengue or leptospirosis, which also cause pneumonia, high fever, headache and muscle tenderness, as well as confusion and loss of weight ― as was the case for Ramili.
"When a patient has these symptoms, most doctors in Malaysia would take it for dengue and tell the patient to go home and wait," explained Dr. Shih Keng Loong who works on melioidosis at the Tropical Infectious Diseases Research & Education Centre (TIDREC), part of the University of Malaya in Kuala Lumpur.
"Instead, identifying the illness as soon as possible is crucial, especially as the right kind of antibiotic needs to be used," said Dr. Lee Hai-Yen, also at TIDREC. She cited meropenem, a broad-spectrum antibiotic used against a wide variety of severe infections, as the medicine of choice.
The unusual, life-threatening disease is believed to be a growing problem in Malaysia, and in the past it has been carried to other countries, including the United States. Experts fear it could spread, but cases are so underreported that getting a head start on the problem is difficult. Its actual prevalence is unknown. In Malaysia, for example, it is not mandatory to notify the authorities of cases.
A recent study estimated that 160,000 people are infected each year around the world ― and about half of them die. Malaysia has the world's highest percentage of officially reported cases, along with Thailand and Singapore, where medical facilities are more developed than in other Asian countries.
The majority of recorded cases in Malaysia occur in the east of the country in areas such as the rural state of Pahang, near Kuala Lumpur. Strict guidelines for doctors were adopted in Pahang after the search for a drowning victim in 2010 resulted in eight fatalities. Victims fell ill with a rare co-infection of melioidosis and leptospirosis ― the latter is also spread through water and soil, but when contaminated with rat urine.
The danger emanating from soil is expressly reflected in Malay folklore. The saying "dibawah pokok ada hantu" literally means "Under the tree you'll find ghosts," while parents warn their children not to walk beneath trees without shoes or "somebody will steal them."
"People don't know why they get ill, but they come up with these sayings," Lee said.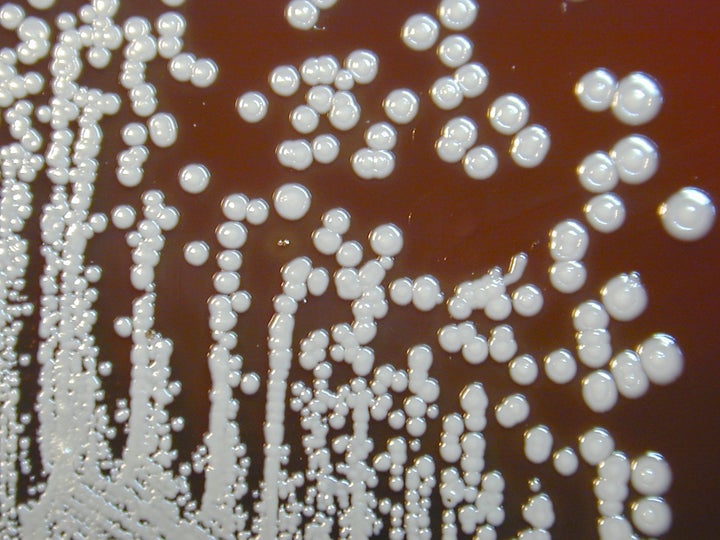 Melioidosis affects animals ― especially farm animals ― and humans, but cases of infection from animals to humans are not known. Transmission between humans, including from mother to child, is rare but possible. The incubation period ranges from one day to two weeks and while the infection can remain localized, the chances of dying or of internal organs becoming damaged increase significantly once it enters the bloodstream.
This can lead to organ failure and septicaemia, which happens in 90 percent of cases in Malaysia versus 46 percent of cases in Australia, where early detection is more advanced.
Sufferers in Malaysis are also at a statistically higher risk of death, since a staggering 17 percent of the population has diabetes, which alters immune functions and can make patients less able to fight off deadly bacteria.
"We didn't know Rostam had diabetes. We discovered it in hospital, just before he died," said Diyana, his wife of 10 years.
Men are most affected, accounting for 79 percent of cases in hospitals in the northeast of the country, perhaps due to working more in agriculture and construction jobs. People living in endemic areas, however, are believed to have higher immune protection than others, such as tourists, as small particles might have been inhaled over the years.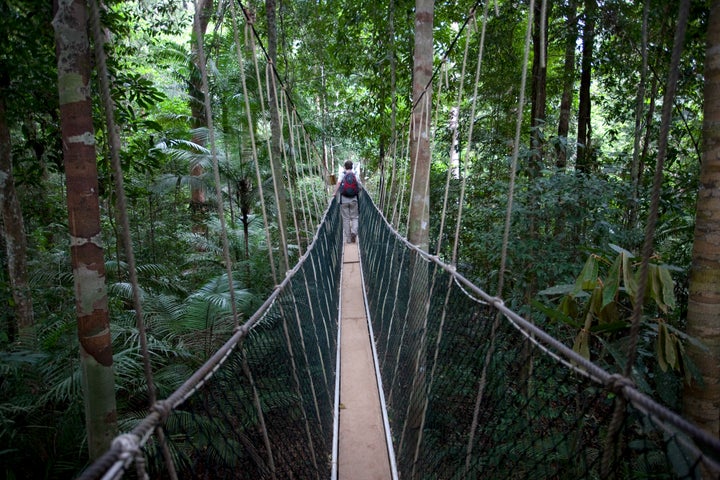 However, Ramili's death shows how new factors mean that a wider segment of the population ― many of whom may have never heard of the disease ― are more likely to be exposed to the bacteria.
More people in Malaysia are spending their leisure time in rural areas, enjoying outdoor pursuits such as hiking or camping. TIDREC Director Dr. Sazaly Abu Bakar believes that changing environments can further exposure ― as palm oil plantations promote deforestation, he explained, more people enter previously untouched territory, exposing workers to contaminated elements.
The bacteria that causes melioidosis, which was first identified in 1912 among morphine addicts with a debilitated immune system in Myanmar, is extremely strong and can survive for up to six years in dry soil. Even more striking is the bacteria's resistance inside the human body, where it can exist for up to 60 years before becoming symptomatic. This happened to U.S. soldiers who fought in Vietnam and brought the bacteria ― since labeled "the Vietnamese time bomb" ― back home with them.
Furthermore, the lack of a vaccine, the bacteria's resistance to several strains of antibiotics, and the ease with which it can be sourced and released through air, soil and water all mean that melioidosis is considered by the U.S. Centers for Disease Control and Prevention as a possible source for biological weapons. A similar bacteria was used during the First World War by German secret agents to debilitate horses and livestock in the U.S., Romania, Spain, Norway and Argentina. The Soviet Union is also reported to have produced dry agents of the bacteria in the 1980s.
"Creating a vaccine will be the next step," said Lee, who with Shih is studying and developing tools to identify the two different types of bacteria that cause melioidosis.
The priority is now raising awareness, something that might have saved Ramili.
"I had never heard about melioidosis before," Diyana said. Yet it took her husband's life in a matter of days.
"I was so shocked that I had to give everything away, even his camera. I couldn't bear looking at them. I couldn't drive his car."
"We were looking for a new house to rent and we had a plan to shoot a documentary together. But now it doesn't make sense: I know I would look at somebody else's work thinking it would be impossible to find a cameraman as good as him."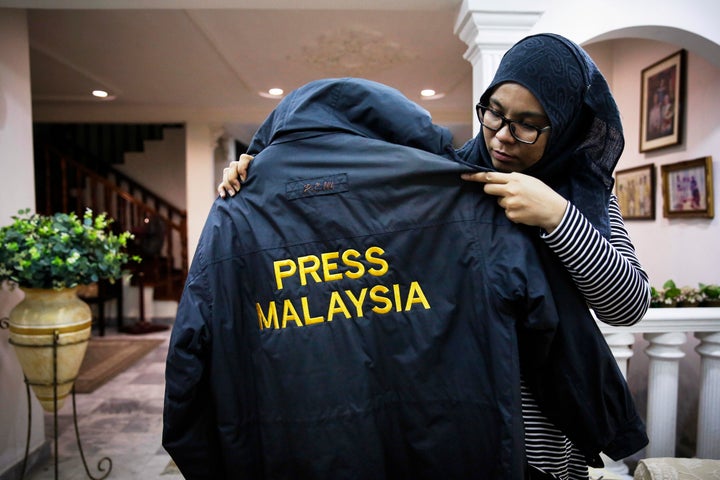 This series is supported, in part, by funding from the Bill & Melinda Gates Foundation. All content is editorially independent, with no influence or input from the foundation.
Before You Go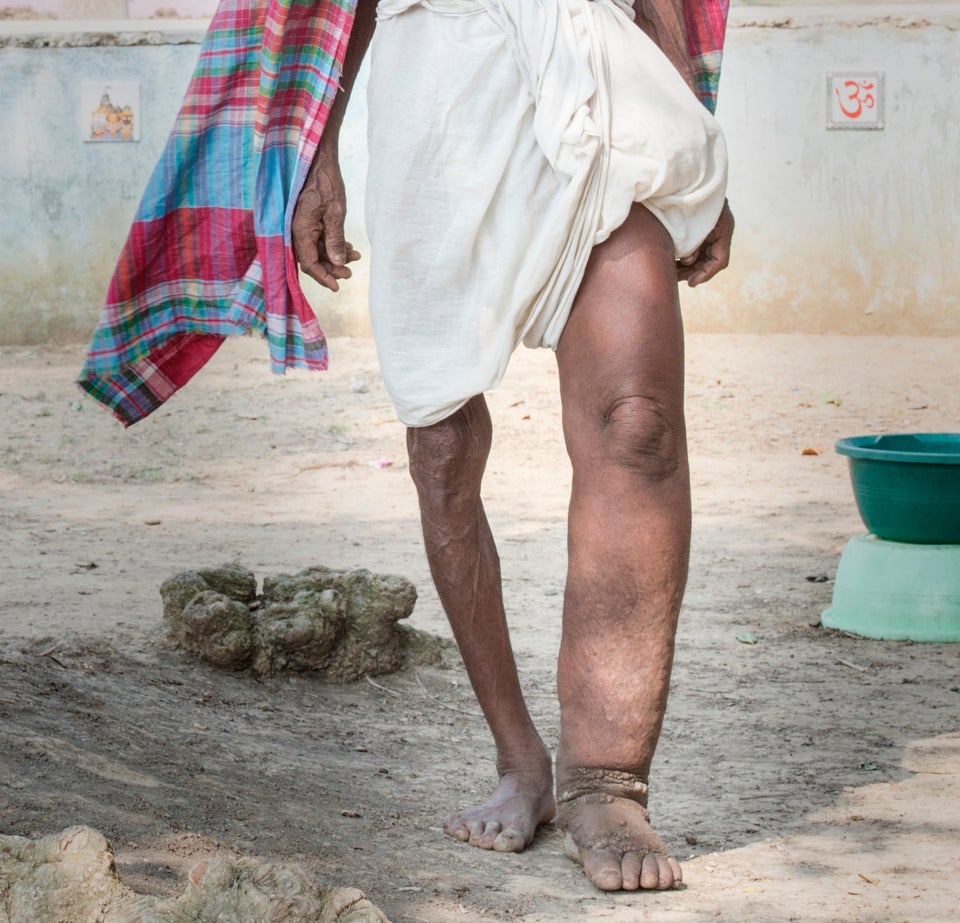 Neglected Tropical Diseases
Popular in the Community