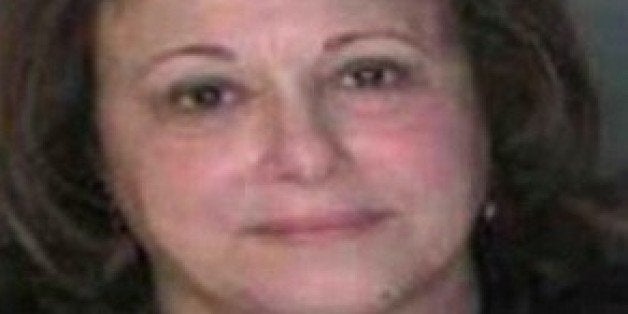 A man whose ex-girlfriend's mom is accused of hiring a hit man to kill him and feed his body to alligators said he can't understand why he was targeted.
"It's just f--ked up," Ernesto Negrillo, 36, of Florida, told The Huffington Post in an exclusive interview Monday. "I don't know why she would want to kill me. I haven't spoken to her in a long time."
Melisa Rae Schonfield, a 57-year-old social worker from Brownville, New York, was arrested Friday and charged with second-degree conspiracy and second-degree criminal solicitation after police said she made a down payment to an undercover investigator she thought was a hired killer. Schonfield is the mother of Negrillo's ex-girlfriend, Alexis Schonfield, with whom Negrillo has a child.
Negrillo said his relationship with Alexis Schonfield ended in November 2012, when their son was 4 months old. He said he remained in Florida and Alexis Schonfield went with their son to live with her parents in New York.
Negrillo said he's had no recent issues with anyone in the family. "I wasn't fighting" for custody, he said. "It was already settled."
As for the murder plot, he said, "I have no idea why. I can't believe she went this far."
Alexis Schonfield, 31, told HuffPost she was stunned by her mom's arrest.
"The only thing I can say, because I am a mother, is she was trying to protect my son and she got tired of watching me cry," Schonfield said. "I've been an emotional basket case the past two years."
She said she learned of her mother's arrest on Facebook. "I had no idea what was going on," Schonfield said. "I thought she was going to go visit her friends in Rochester over the weekend. When I found out, I was in shock."
Schonfield said her "on and off again"relationship with Negrillo was volatile. "I think emotional and verbal domestic abuse is a big joke to people ... [but] it's just as bad as physical violence," she said. "It's just that the scars are not visible."
Negrillo denied the relationship was abusive.
"I think all they wanted was a grandson," Negrillo said of the Schonfields. "They got one from me and then they left."
Negrillo said he and Alexis Schonfield were never married, and reports in other media that describe Melisa Schonfield as his mother-in-law are inaccurate. "We just had a relationship and a baby," he said.
A tipster alerted authorities last week that Melisa Schonfield was looking for a hit man, according to the Jefferson County Sheriff's Department. "We got a tip from a concerned citizen," Detective Dave Pustizzi told HuffPost.
Pustizzi said an undercover detective posing as a hit man met with Melisa Schonfield Friday morning. Court documents say the meeting occurred at a Walmart parking lot in Watertown.
During the meeting, Schonfield agreed to pay the undercover detective $11,000 for the killing, according to police. She suggested the best way to dispose of the body would be to "throw it to the alligators," police said. She told the supposed contract killer that her husband, a Watertown dentist, was aware of what she was doing and "even made a smart remark about her getting caught," according to the court documents.
Melisa Schonfield was taken into custody after giving the undercover officer a $5,500 down payment, police said.
She was arraigned in Watertown City Court and was jailed for the weekend. She was freed from Jefferson County Jail Monday afternoon after someone posted $500,000 bond, according to Fox station WNYF.
Authorities haven't revealed a motive.
Contacted by HuffPost Monday, Robert Schonfield said in an email that he had "no comment" on the circumstances surrounding the arrest of his wife. Neither he nor Alexis Schonfield have been implicated in the alleged murder plot.
Negrillo said he's grateful to police.
"God really looked out for me," he said. "He really did."
As for Melisa Schonfield, Negrillo said he feels sorry for her.
"It didn't have to go this way -- she didn't have to do what she did," he said. "She ruined her reputation and now there's no grandma in the picture for my son. I feel bad."
Like Us On Facebook |

Follow Us On Twitter |

Contact The Author
Related
Before You Go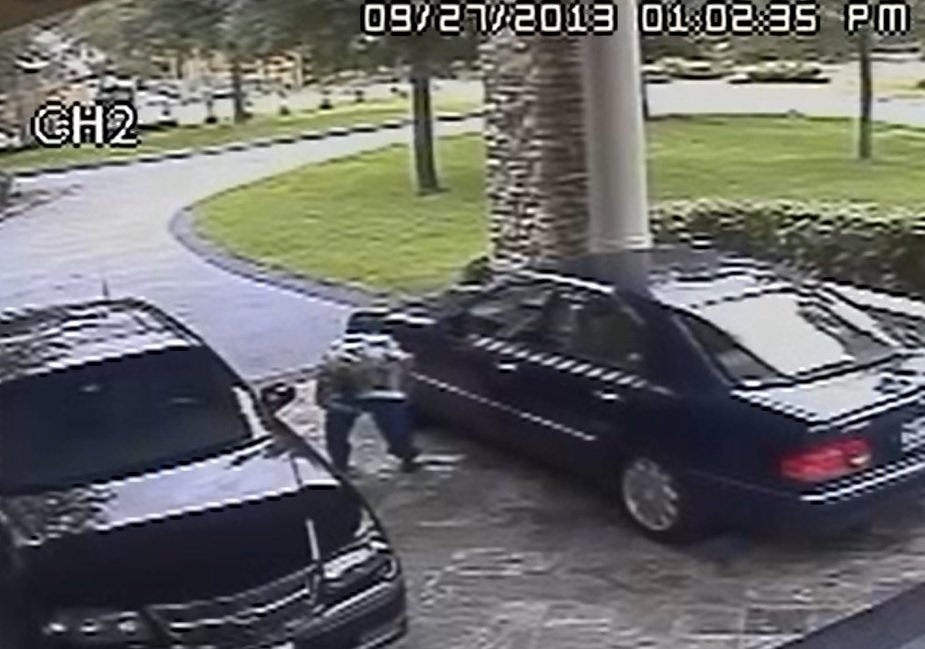 Bad Choices
Popular in the Community