Akron, Ohio middle school math teacher Melissa Cairns could see her career come to a grinding halt next Monday when the Akron Public Schools Board of Education meets to decide whether to fire her over a controversial photo posted to her Facebook.
The 33-year-old seventh and eighth grade teacher at Buchtel Community Learning Center was placed on paid leave Oct. 19 upon discovery of a Facebook photo depicting eight or nine of Cairns' 16 students with duct tape over their mouths and a caption reading, "Finally found a way to get them to be quiet!!!" Cairns has been teaching in the district since 2007, the Akron Beacon Journal reports.
Cairns told WEWS the post was meant to be a joke, but she regrets posting it to Facebook. One student was using the duct tape to fix a binder and jokingly placed a piece over her own mouth. The student's peers quickly joined in, and the class encouraged Cairns to take a photo. The image has since been removed from Facebook.
"That was clearly my huge mistake. What I did was stupid and not well thought out," Cairns told WEWS. "Do I feel that this one, stupid mistake should cost me the lsat 10 years of all the good I've done? Absolutely not."
At question is whether Cairns violated student privacy and how the duct tape was used. As she is appealing the board's decision to pursue termination, Cairns asserts that students' ability to joke with her is an indication of their trust in her as a teacher, and says claims that she hurt the children are "ludicrous."
The incident in Akron is a lesser offense relative to other instances in which educators were the ones to use duct tape as disciplinary measures. A substitute teacher in Louisiana faced criminal charges last September for taping a fourth grader's mouth shut to stop the child from talking in class. A year prior, a paraprofessional in Georgia was placed on leave for putting clear packaging tape over a girl's mouth, also to promote silence.
Most notably, school reformer and former Washington, D.C. schools chancellor Michelle Rhee has admitted to using masking tape to silence a rambunctious cafeteria. She later admitted to the technique "to express how difficult the first year of teaching can be."
There are currently no federal standards for the use of corporal punishment and restraint in schools, and only 17 states have explicit laws that limit the use of such punitive measures. And as schools lose grants and face budget cuts, they are also reducing nonviolent intervention training for teachers. Now, families nationwide are filing lawsuits against schools and districts, challenging a system they say has not only failed to educate and protect their children, but also put their lives in danger.

Related
Before You Go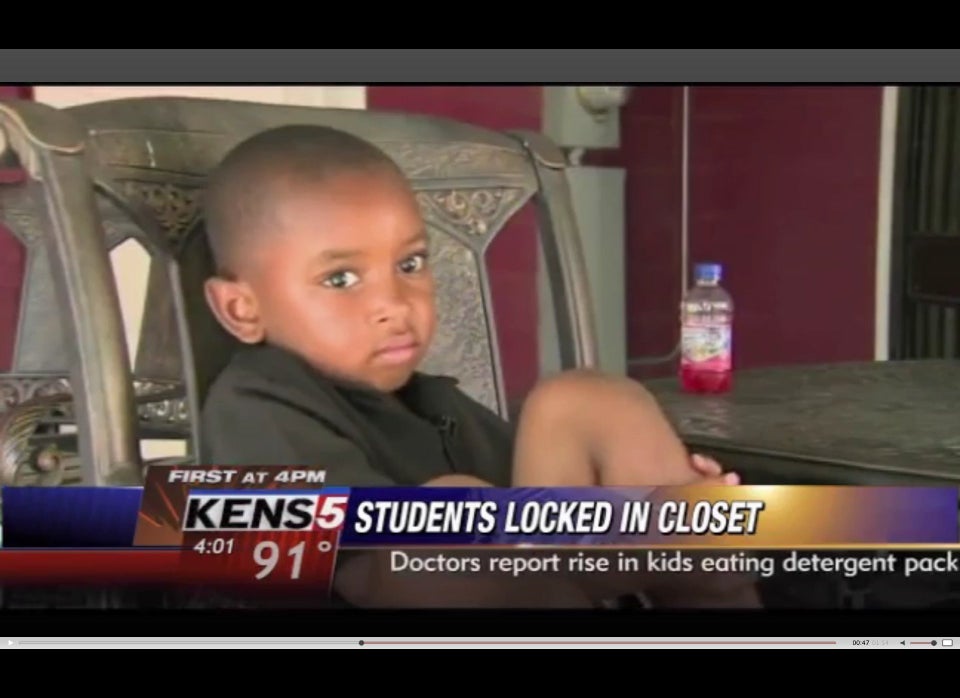 Teacher Controversies
Popular in the Community