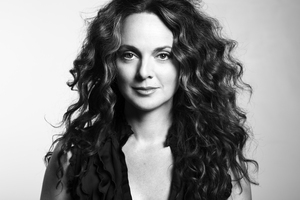 Broadway star Melissa Errico is caught up these days in a juggling act. She's starring in Finian's Rainbow at the Irish Repertory Theatre in New York. She's also a regular performer on the national cabaret and concert circuits. There's even Oscar buzz for her rendition of "Hurry Home" a song she sings for the Jerry Lewis film, Max Rose.
If her professional life sounds busy, she says it's nothing compared to her most fulfilling job---being mother to three young daughters, Victoria, 10, and 8-year-old twins Diana and Juliette.
"Every day my life is like a talk show," Errico says. "I talk to everybody. You don't know how many friends I've met on planes. I just moved to another town---a small town in Westchester---and I love getting to know everybody. I had the whole town over for Christmas Eve."
But after a day of running errands or to school functions, when the evening comes this Tony nominee steps out of her mom role and transitions to stage star.
This past fall Errico reprised the role of Sharon McLonergan for the fourth time. This production of Finian's Rainbow has been extended two times and has earned rave reviews. In the show, Errico's character, the wide-eyed, Irish ingénue, finds love.
Off stage, Errico found love in 1998 when she married tennis superstar Patrick McEnroe. Their story reads much like a Broadway fairytale. The two first met when Errico was just 5 years old. They re-met as adults and fell in love. Errico carries on the tradition in her family of a great love affair.
Errico is a first generation Italian American. Her father is an orthopedic surgeon, but was also a musical child prodigy. Her mother, a sculptor, comes from a family of artists. And her grandmother was an opera singer. Errico grew up on Long Island and exhibited a talent for the arts. She says in order to prove to her parents she was responsible enough to take dance classes, she pushed herself in school and brought home report cards filled with As. In 1992, Errico graduated from the prestigious Yale University.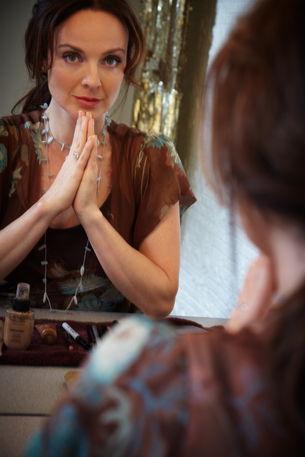 Other Broadway productions would follow including My Fair Lady, Dracula and High Society. In 2002 she received a Tony nomination for Best Leading Actress in a Musical for Michel Legrand's Amour. The following year she launched her recording career with the CD Blue Like That, which was hailed by critics as one of the greatest new releases of 2003.
Errico has also been no stranger to television, appearing on Blue Bloods and The Good Wife and in films like Frequency with Dennis Quaid and Life or Something Like It with Angelina Jolie.
Despite Errico's impressive resume, she says she is the most proud of being a mom to children with a sense of humor.
"They are all so funny. I think that's a really healthy sign," Errico says. "Looking for the light side makes the world brighter."
Much like Sharon in Finian's Rainbow, Errico, the eternal optimist, continues to look to the rainbow to follow her dreams. There is much more she says she'd like to do including writing more essays for the New York Times and charity work.
"I feel a lot like professional tennis players who just keep hitting the ball, not focusing on balls they missed---just the next ball," Errico says. "I think a lot of how we perceive our life effects how we approach it."
Photos: Bridgitte Lacombe & Michael Lavine
REAL LIFE. REAL NEWS. REAL VOICES.
Help us tell more of the stories that matter from voices that too often remain unheard.