In this exclusive clip, the Tony nominee ("Amour") performs a tender version of the Burt Bacharach tune, "The April Fools."
The first in a planned "Live at 54 Below" series slated for release by Broadway Records, "What About Today?" captures Errico's April 2014 performance at Feinstein's/54 Below. Other highlights of the eclectic set, which was also released on CD in October, include the show tunes "Meadowlark" and "Small World," as well as a groovy take on the Donna Summer classic, "Last Dance."
"It was a portrait," Errico, 45, told The Huffington Post of the show, which was directed by Richard Jay-Alexander. "I was trying to capture what my life felt like at that time. Women try to do everything – have a really good marriage, take care of themselves, take care of their children, take care of their parents. I tried to portray in that show that I was juggling a million things, plus still trying to handle what I call 'the insanity' of show business."
What isn't immediately apparent from "What About Today?" is how much the Feinstein's/54 Below performance represented a professional rebound of sorts. Just one year earlier, Errico's run in the acclaimed 2013 off-Broadway revival of Stephen Sondheim's "Passion" was cut short after she broke a small blood vessel in her throat.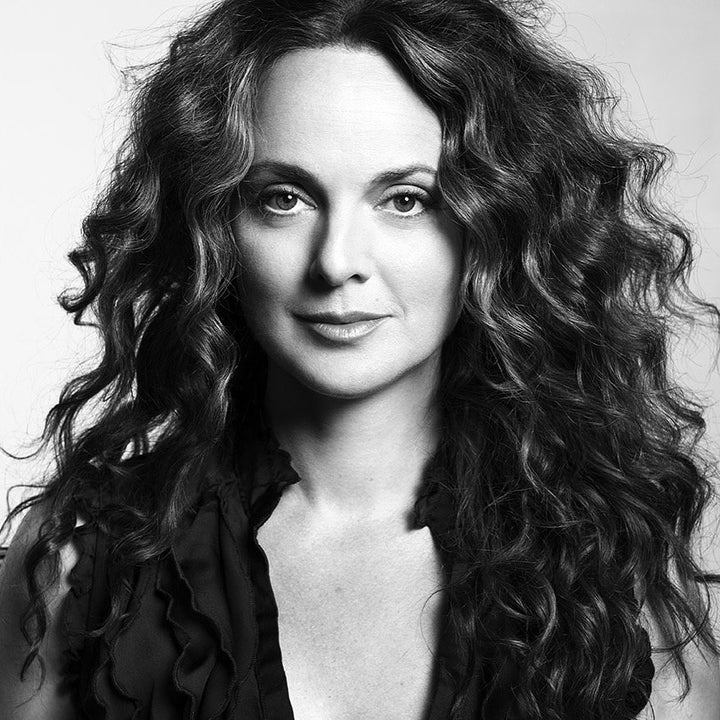 According to Errico, the 106 days of doctor-mandated vocal rest that followed was "a wonderful lesson," and served as inspiration for her latest and most autobiographical show, "Sing the Silence."
Co-written by The New Yorker's Adam Gopnik, "Sing the Silence," which debuted to great acclaim at Joe's Pub at the Public Theater in New York last month, uses the personal reflection Errico experienced during her days of silence as a metaphorical conduit for women's empowerment. In keeping with that theme, the show featured music by Joni Mitchell and Kate Bush, as well as other female composers.
"It started as a kind of catharsis about myself and what I'd been through," she said. "But as I settled into working with Adam, we went way outside of my story. I see it as a way to use my voice to talk about other generations, and get people thinking about the things they don't say, they things they're not allowed to say, they things they don't have the nerve to say, and where silence fits into the female story right now. It's way, way beyond me."
PHOTO GALLERY
Michelle Obama Brings "Broadway At The White House"
Calling all HuffPost superfans!
Sign up for membership to become a founding member and help shape HuffPost's next chapter