ASCAP I CREATE MUSIC EXPO STRIKES AGAIN!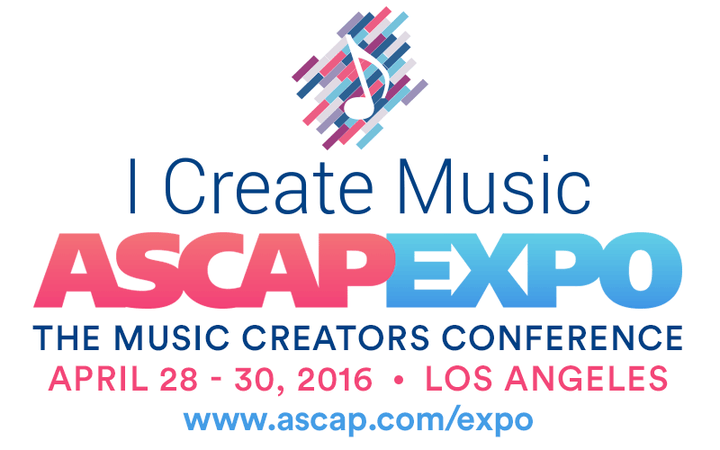 A plethora of talented songwriters from a smorgasbord of genres will invade informative sessions and various conferences at the 11th annual ASCAP I Create Music EXPO at the Loews Hollywood Hotel in Los Angels, California, from April 28 through April 30.
A keynote interview with Timbaland as well as performances by Melissa Etheridge and other ASCAP members ignite the performance rights company's traditional event and the complete agenda can be found with the sexy colored link in this sentence.
According to the organization, the following is a list of the I Create Music EXPO highlights...
Day 1 - Thursday, April 28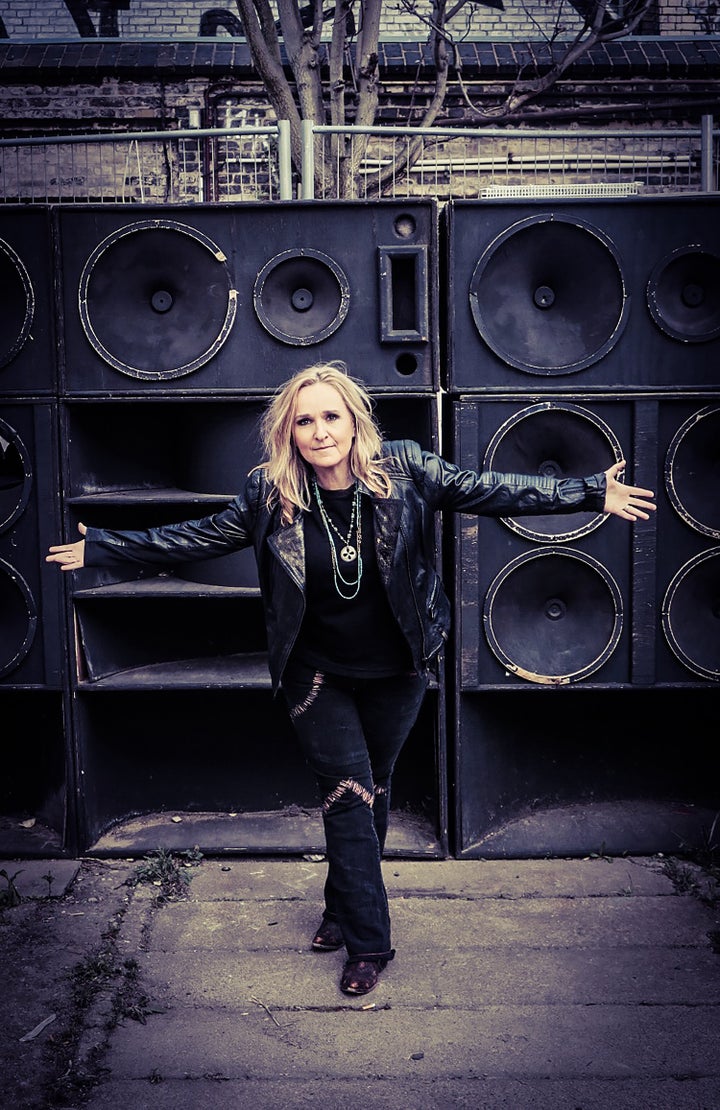 "ASCAP's Annual Membership Meeting, free to all ASCAP members and open to all EXPO attendees, kicks off the EXPO with performances by Grammy and ASCAP award-winning singer-songwriter Melissa Etheridge, chart-topping 'Cheerleader' songwriter OMI and the songwriting power trio of Chris DeStefano, Brett James and Priscilla Renea (Miranda Lambert & Carrie Underwood's 'Somethin' Bad'). ASCAP CEO Elizabeth Matthews, President and award-winning songwriter Paul Williams and EVP Membership John Titta will provide an essential update on the success of ASCAP's collective licensing model, the strength of ASCAP membership, and how the organization is protecting songwriters' livelihoods. Other Day One highlights include Master Sessions with Greg Kurstin (Adele, Kelly Clarkson, Beck), gospel hitmakers Erica and Warryn Campbell and Ariel Rechtshaid (Vampire Weekend, HAIM, Adele).

"The We Create Music panel features a varied lineup of heavy hitters including Charles Kelley of Lady Antebellum, OMI, multi-platinum songwriter, solo artist and Matchbox Twenty frontman Rob Thomas, 'King of Reality TV' composer David Vanacore and Grammy-winning singer, songwriter, musician, producer and visual artist Dan Wilson (Chris Stapleton, Adele, The Dixie Chicks). These disparate music creators will explore their common experiences and what it takes to build an enduring career in music.

"Day One wraps up with I Create Music Center Stage at nearby Ohm Nightclub, an in-the-round performance hosted by superstar songwriter/producer (and ASCAP Board member) Desmond Child, and featuring songwriters Brett James (Carrie Underwood's 'Something in the Water) and Kevin Kadish (Meghan Trainor's 'All About that Bass'), multi-platinum R&B/soul songwriter and artist Brian McKnight, Rob Thomas and groundbreaking folk singer-songwriter Suzanne Vega. Later that night at Ohm, the iStandard Producer and Rapper Showcase offers eight EXPO attendees the chance to have their tracks heard and judged before an audience of industry tastemakers."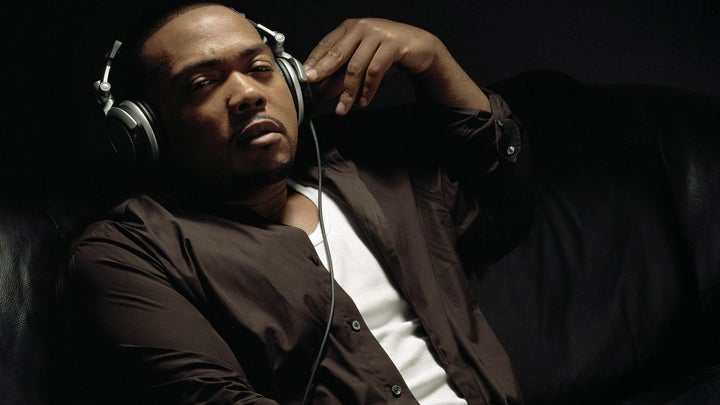 "Renowned producer Timbaland is the featured keynote interview on Friday afternoon, a session presented by ole. The five-time ASCAP Songwriter of the Year, currently Executive Music Producer for the hit FOX-TV series Empire, will look back at the moments that have defined his career, discuss his new book The Emperor of Sound, and look ahead to his forthcoming solo album Opera Noir, the future of Empire and beyond.

"Grammy-winning songwriter/producer Darrell Brown (Keith Urban, Faith Hill, Bon Jovi) returns for his Live Multi-Genre Song Feedback Sessions, which run from 9:45 AM - 3:45 PM. At these marathon sessions, Brown offers in-the-moment, constructive song critiques and suggestions to the EXPO audience.

"Day 2 also features Master Sessions with three-time ASCAP Country Songwriter of the Year Ashley Gorley; Grammy-winning classical composer, conductor and sought-after speaker Eric Whitacre; and Grammy-winning Rihanna ANTI co-writer James Fauntleroy, who will provide a unique workshop and live performance with his 1500 or Nothin' crew that offers a window into the creation of a hit record.

"The annual Women Behind The Music session this year includes 2016 Grammy-nominated retro-soul singer-songwriter Andra Day and a lineup of gifted women who will share how they carved out their unique careers and the valuable lessons they learned on the way.

"We Are Young: A Conversation with Nate Ruess and Paul Williams is a not-to-be-missed talk between one of today's best new songwriters and vocalist for the GRAMMY-winning group fun. and Grammy, Oscar and Golden Globe-winning songwriter, Paul Williams. They will explore the nature of pursuing a creative life, how to be truly committed to your craft and how to stay open and productive as a songwriter, at every stage of your career.

"On Friday night, the annual ASCAP EXPO Attendee Showcase, presented by GigTown, will feature a select group of EXPO registrants that will perform their original music live for the EXPO audience."
Day 3 - Saturday, April 30
"Capitol Hill comes to Hollywood on Day 3 of ASCAP EXPO, when US Representative Karen Bass (D-CA) joins ASCAP President Paul Williams and songwriter Kevin Kadish at the Your Music, Your Rights: Building a Sustainable Future for Music panel. The group will discuss critical music licensing reforms underway in the courts, in Congress and in the Department of Justice and why music creators need to do all they can to help.

"Also on Saturday, songwriting legend Desmond Child joins forces with Antonina Armato, half of the hit writer-producer duo Rock Mafia, for a live Pop/Rock Feedback session, evaluating songs submitted in advance by EXPO registrants.

"Golden Globe-winning actress Rachel Bloom appears along with her songwriting partners from CW series Crazy Ex-Girlfriend, Jack Dolgen (an alum of the ASCAP Lester Sill Workshop) and Adam Schlesinger (Grammy/Emmy-winning member of Fountains of Wayne and Ivy) to talk about the process of creating music for the hit comedy series.

"Two Master Sessions take place on Day 3, featuring singer, hit songwriter and artist advocate Priscilla Renea, and multi-platinum recording artists and songwriters Pat Benatar and Neil Giraldo.

"ASCAP's I Create Music EXPO closes on Saturday afternoon with The Writers Jam, featuring LaShawn Daniels (Lady Gaga's 'Telephone;' Destiny's Child's 'Say My Name'), Chris DeStefano (Luke Bryan's 'That's My Kind of Night'), Audra Mae (Miranda Lambert's 'Little Red Wagon') and more to be announced."
Popular in the Community