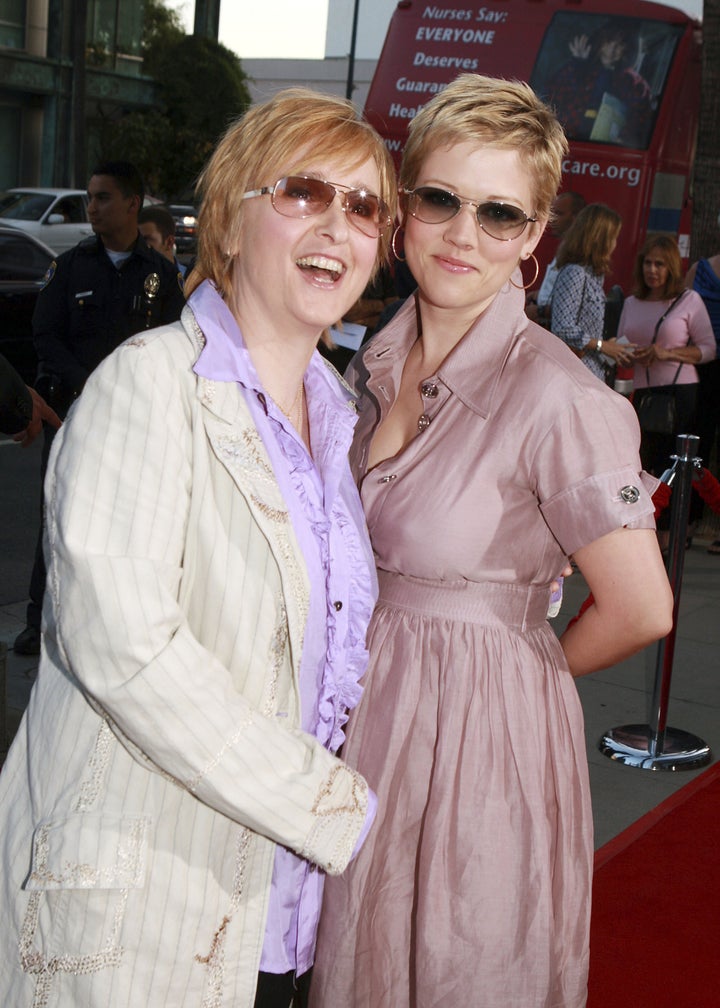 It was a great day for Melissa Etheridge, announcing her new relationship with 'Nurse Jackie' creator Linda Wallem, but it wasn't so good for ex-wife Tammy Etheridge, who made a series of new allegations.
Tammy took to her blog to accuse Melissa of cheating on her, and moving Wallem into their home right after Tammy moved out.
"i moved out november 23rd 2009... she said it would help...i was convinced it would too... and i trusted there was... no one else... i didn't know... there was someone moving in... as i was moving out."
Tammy writes that she found out in a very awkward way.
"three weeks later a box of new toys... was delivered and her assistant brought... it to my rental house as a mistake... i opened it... and that's when i felt something was up... i called her... 'i have your new dicks on my kitchen counter?'"
While she talks later on about not wanting to slander Etheridge by accusing her of cheating, she does say that she has her own good news.
"and i met found someone myself. apparently they specialize in inflating roadkill? someone who almost made me believe in the tooth fairy again. which means there's hope for those of us who got even the most flattened. the tooth fairy, santa claus, and even leprechauns. now- i'm not sure what the next move with this chick is- do i leave her a tooth under my pillow? cookies and milk by a tree? green beer on the doorstep?"
Popular in the Community