"Real Housewives of New Jersey" star Melissa Gorga's new book has certainly made headlines this week, but probably not for the reasons Gorga hoped it would.
Ever since Love, Italian Style: The Secrets of My Hot and Happy Marriage came out, people have been voicing their rage and concern over certain quotes and passages in the book penned by Melissa and her husband Joe, some of which seem to promote marital rape. This quote, for instance, rubbed very many people the wrong way: "Men, I know you think your woman isn't the type who wants to be taken. But trust me, she is. Every girl wants to get her hair pulled once in a while. If your wife says 'no,' turn her around, and rip her clothes off. She wants to be dominated."
Melissa spoke to E! News about the topic and how, in her opinion, people could not be more wrong about the way they perceive her book. "That is so awful. That word is so disgusting to me and that's horrible," said Gorga.
"It's just about the playfulness, it's about teasing," she continued, "it's about being aggressive and trying new things in the bedroom. It's not about, 'Hey honey, I have a headache tonight,' and your husband's going to take it from you. Come on."
Melissa also explained to E! that in her opinion, sex needs to come first and be a priority in a marriage. "When you and your husband are happy, it trickles down to the whole family," she said.
So far, Melissa hasn't addressed that particularly precious remark.
Before You Go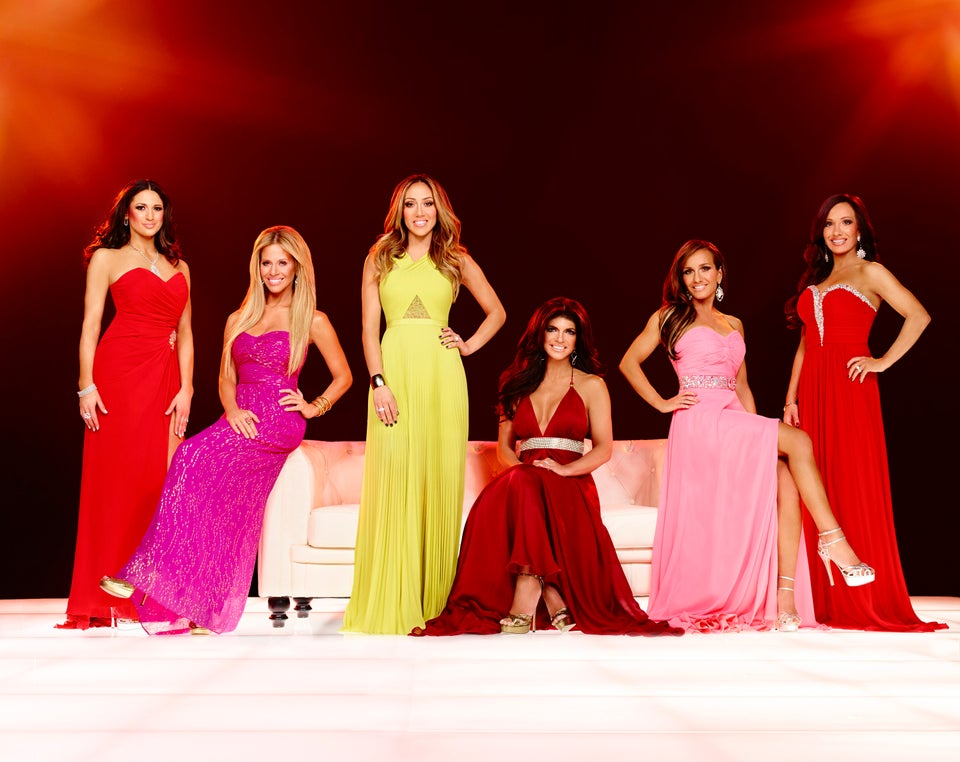 Real Housewives of New Jersey
Popular in the Community