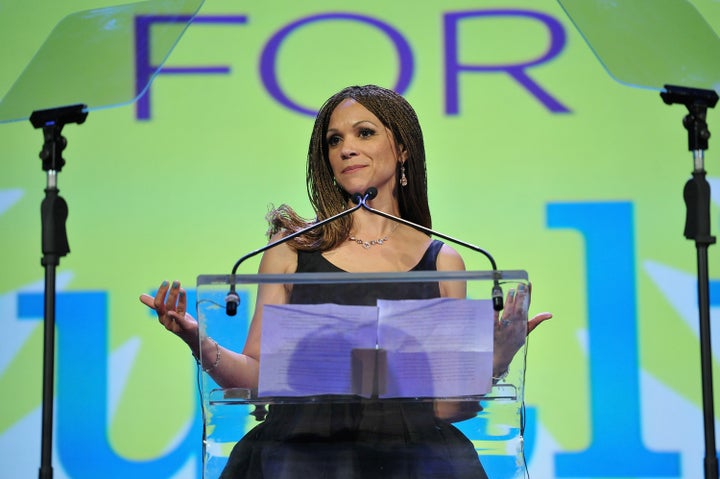 Former MSNBC host Melissa Harris-Perry is joining BET News as a special correspondent, the network announced Monday.
The Wake Forest University professor and Elle.com editor-at-large will appear on several BET News programs and will develop longform programs for the network, Deadline reports. Her first assignment will be co-anchoring the network's political convention coverage later this month with fellow BET correspondent Marc Lamont Hill. 
Harris-Perry tweeted on Monday that she was "thrilled" about her new role:
Harris-Perry, who hosted a weekend morning show on MSNBC for four years, left the network earlier this year after her show was pre-empted multiple times for election coverage. 
"After four years of building an audience, developing a brand, and developing trust with our viewers, we were effectively and utterly silenced," she wrote in a letter to her staff. "Now, MSNBC would like me to appear for four inconsequential hours to read news that they deem relevant without returning to our team any of the editorial control and authority that makes MHP Show distinctive."
"The purpose of this decision seems to be to provide cover for MSNBC, not to provide voice for MHP Show," she continued. "I will not be used as a tool for their purposes. I am not a token, mammy, or little brown bobble head."