Harris-Perry argued that by hopping from country to country in his attempt to gain asylum, Snowden is making himself into a bigger news story than the NSA surveillance practices his leaks revealed. The only way to remedy the situation, she wrote, is by coming home and facing the consequences of his actions:

We could be talking about whether accessing and monitoring citizen information and communications is constitutional, or whether we should continue to allow a secret court to authorize secret warrants using secret legal opinions.

But we're not. We're talking about you! And flight paths between Moscow and Venezuela, and how much of a jerk Glenn Greenwald is. We could at least be talking about whether the Obama administration is right that your leak jeopardized national security. But we're not talking about that, Ed.

We're talking about you. I can imagine you'd say, "Well, then stop! Just talk about something else." But here's the problem, even if your initial leak didn't compromise national security, your new cloak-and-dagger game is having real and tangible geopolitical consequences. So, well, we have to talk about … you.

Her criticisms drew the ire of Greenwald, the Guardian journalist who has been in contact with Snowden and reported several stories based on secret documents provided by the former NSA contractor.
He shot back at Harris-Perry in a series of tweets that criticized the logic behind her argument and dismissed MSNBC as being too cozy with the Obama administration.
Former MSNBC producer Jeff Cohen: "MSNBC often seems closer to the 'official network of the Obama White House'" http://t.co/NpoV3hhhe3

— Glenn Greenwald (@ggreenwald) July 13, 2013
Media figures: the focus should be on the NSA revelations, not Snowden - and I'll never talk about the actual revelations, only Snowden.

— Glenn Greenwald (@ggreenwald) July 13, 2013
Maybe TV hosts lamenting that focus is on Snowden rather than NSA revelations can think about what they can do about that problem

— Glenn Greenwald (@ggreenwald) July 13, 2013
I'm really sorry, @mharrisperry, that I forced you to talk about Snowden & barred you from discussing our multiple NSA revelations

— Glenn Greenwald (@ggreenwald) July 13, 2013
Watch part of Harris-Perry's message to Edward Snowden above.
Related
Before You Go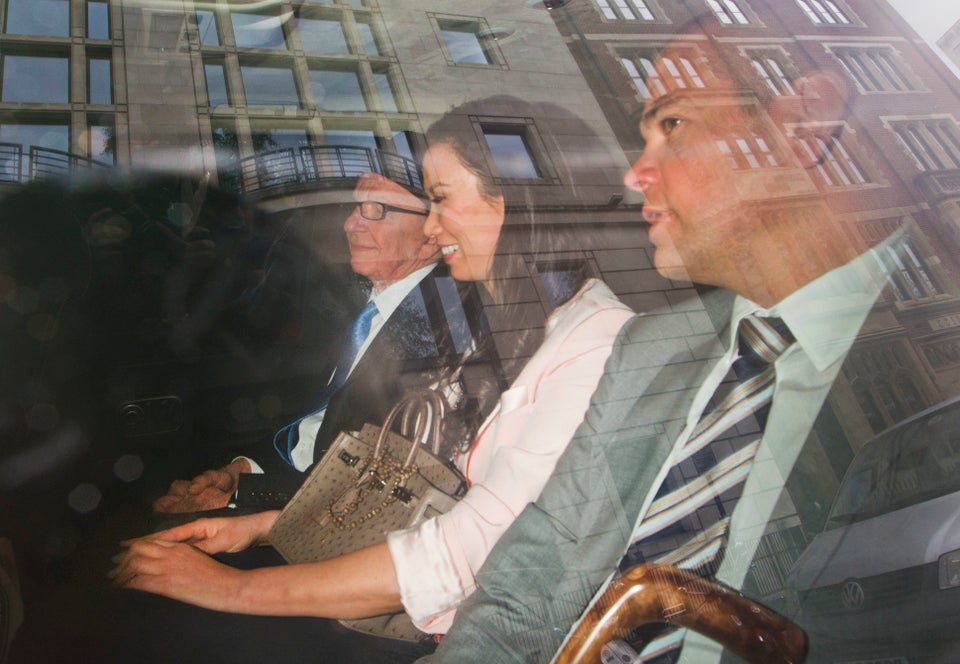 The Murdochs
Popular in the Community