Melissa Harris-Perry dedicated a large portion of her Saturday MSNBC show to the tragic mass shooting that took place early Friday morning at a midnight premiere of "The Dark Knight Rises" in Aurora, Colorado.
Harris-Perry focused on the numbers associated with the massacre, in which 12 individuals were killed and 58 injured.
"Tragic -- that's the word that comes to mind when we're thinking about what happened in Colorado," Harris-Perry said. "But, still we can't lose sight of the shattered lives and loss that occurred there, we also have to remember the tragedy that happens around our country on a daily basis. Because both instances speak to the perilous state we're at when it comes to violence."
Harris-Perry rattled off statistics highlighting the amount of gun violence found in cities including Chicago, Los Angeles and her adopted home of New Orleans. The MSNBC host said the numbers demonstrate what she called "the totality of senseless violence across our country" but do not show "that people are not numbers."
She added, "The victims in Colorado, they were part of someone's family. These young men and women in cities across the countries had hopes and dreams that will never be met. And until we get serious about the causes and effects of gun violence everywhere, we'll continue to compile statistics on the epidemic. What I want us to do, is start working to save people from it."
Before You Go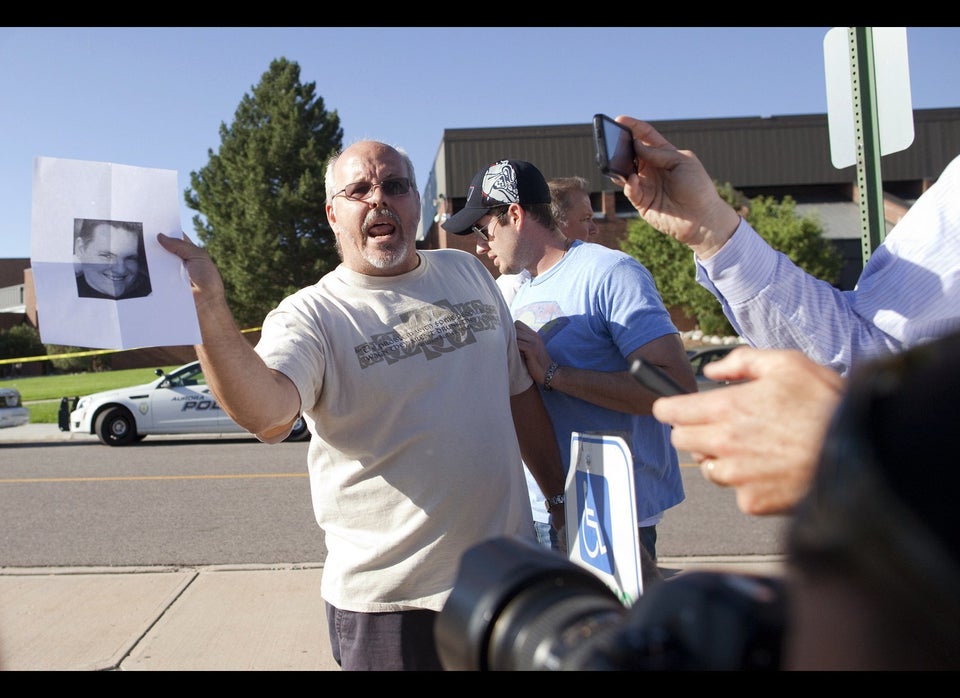 Batman Premiere Shooting At Century 16 Cinema
Popular in the Community