A Republican candidate for office in Florida is admitting she lied about her educational background and faked her diploma, but refuses to exit the campaign.
On Monday, Howard released a statement admitting the diploma was not legit.
"I would like to apologize to my family and my supporters for this situation. It was not my intent to deceive or mislead anyone. I made a mistake in saying that I completed my degree. What I did was wrong and set a bad example for someone seeking public service. I am staying in the race and intend to win and lead by example from now on."
Howard, who is seeking the GOP nomination for an open seat in the Florida House of Representatives' 73rd District, shared a photo Friday showing her posing with what she claimed was a degree from Miami University in Oxford, Ohio.
But a spokeswoman for the school told HuffPost on Sunday that the diploma in the pictures "does not appear to be an accurate Miami University diploma."
The spokeswoman confirmed that Howard was a student of the school between 1990 and 1994, studying retail, but did not graduate. Howard's photo shows her posing with a bachelor of science in marketing, which Miami University does not offer. She did not explain how she obtained a diploma for a major that was not even offered by the school.
Local GOP leaders have said Howard's fate should be left up to voters, which may have emboldened her to stay in the race, according to the Sarasota Herald-Tribune. But even if she wins in the Aug. 28 primary and is a candidate in the November general election, she could potentially face criminal charges.
Florida law considers it a misdemeanor to misrepresent one's association with or status at any postsecondary educational institution "by falsely making, altering, simulating, or forging a document, degree, certificate, diploma, award, record, letter, transcript, form, or other paper."
Howard's next appearance is a "meet the candidates" luncheon scheduled for Thursday in Bradenton, Florida, according to the Herald-Tribune.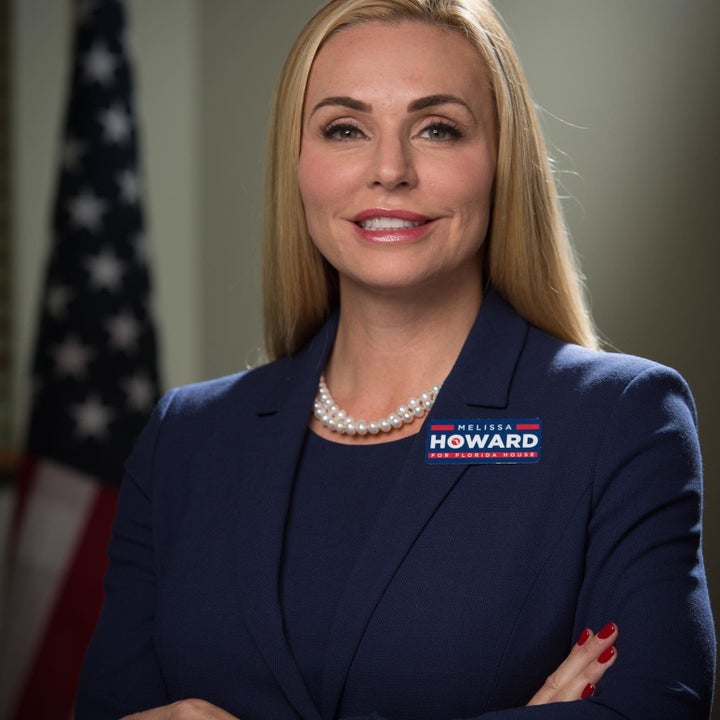 Calling all HuffPost superfans!
Sign up for membership to become a founding member and help shape HuffPost's next chapter