A woman who returned items to a Kmart in Racine, Wisconsin, is accused of leaving something behind not on her receipt: A big pile of her own poop.
Security footage showed a woman, who authorities later identified as Jacobson, answering nature's call around 10:22 a.m. The footage also showed her reaching for paper towels beneath the counter when she was done. Then she went back to the customer service desk, according to The Smoking Gun.
Jacobson completed her return and exited the retailer.
According to the footage, Jacobson was wearing a shirt with a dump truck on it and the phrase, "dropping a load."
By 12:50 p.m., employees starting noticing the strange odor around the register and discovered the "poo light special" in the box, which was also soaked with urine.
At that point, officers were called to the scene.
One worker told investigators that Jacobson was a regular customer who "should know where the public restrooms are located." Another employee said the suspect did not appear to be under the influence of drugs or alcohol or in any special need to go to the bathroom, according to the police complaint.
Kmart employees gave officers Jacobson's address from the forms used when she returned merchandise.
When they went to the house, they met a woman who identified herself as Melissa Jacobson wearing the same pants, tennis shoes and "dropping a load" shirt seen on the surveillance footage, RacineUncovered.org reports.
Jacobson denied pooping at the Kmart, even after she was told about the footage. Officers said she resisted their attempts to take her into custody.
Jacobson was charged with three misdemeanor charges of disorderly conduct, resisting an officer and obstructing an officer, according to JournalTimes.com.
She is free on $500 bond and is scheduled for an April 30 pre-trial conference, but The Smoking Gun notes that part of her bond condition requires to have no contact with Kmart.
Like Us On Facebook |

Follow Us On Twitter |

Contact The Author
Related
Before You Go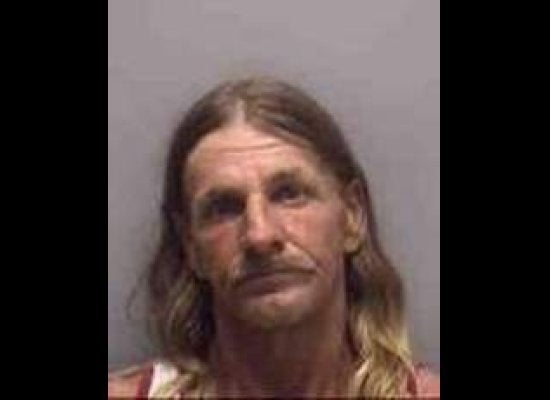 Things You Can't Do Naked
Popular in the Community