Authorities in Vermont have positively identified remains found Monday as those of Melissa Jenkins, a school teacher reported missing this weekend.
"We are deeply saddened by the tragic death of Ms. Jenkins and our thoughts are with her family and friends," Vermont State Police Maj. Ed Ledo said. "We remain committed to solving this case and to identify and bring to justice the person or persons responsible for the death of Ms. Jenkins."
Dr. Steven Shapiro, the chief medical examiner in Burlington, completed the autopsy on Jenkins' body Tuesday. Shapiro ruled the manner of death a homicide, but authorities have not revealed the cause of death.
"The cause of death is being withheld as to not inhibit the progress of the investigation," state police Detective Sgt. Walter Smith said.
SEE MORE PHOTOS: (Article Continues Below)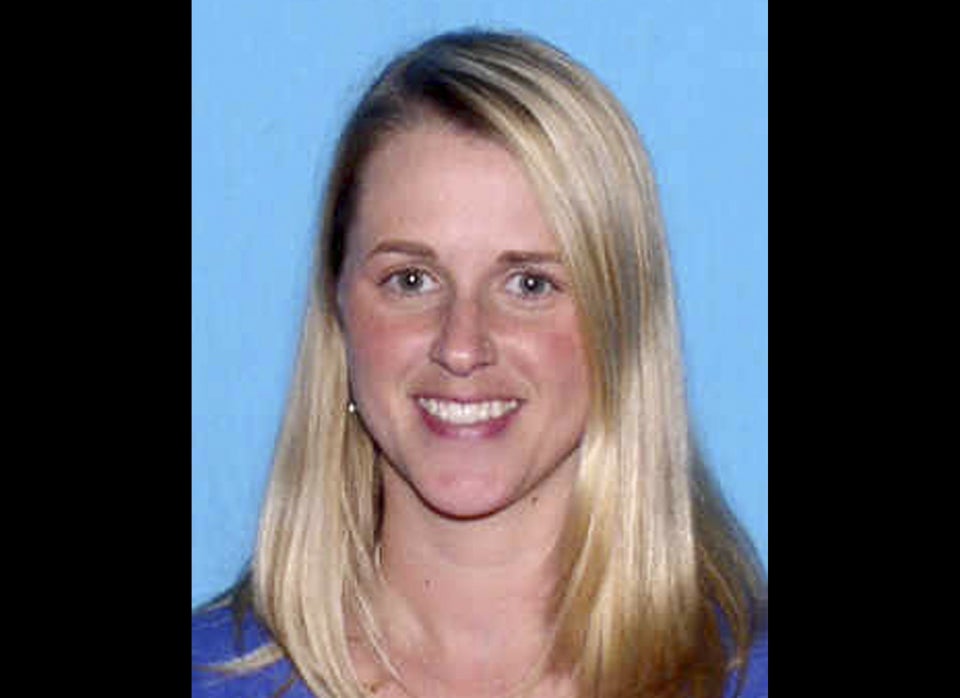 Photos From Melissa Jenkins Case
State police found Jenkins' body Monday off of Comerford Dam Road in the town of Barnet. The discovery was made while investigators were checking remote pull-offs. Authorities have not elaborated further on the discovery.
Jenkins was reported missing around 11:30 p.m. Sunday by a friend who spotted the 33-year-old single mother's 2006 silver Suzuki Grand Vitara -- with its engine still running -- along Goss Hollow Road in St. Johnsbury. Jenkins' 2-year-old child was alone inside.
The location is not far from where Jenkins lives, according to Vermont State Police Capt. Dave Covell. Police said they found no sign of Jenkins, but they did find indications at the scene that she had not voluntarily left her vehicle.
Jenkins' child is in good condition and is being cared for by a family friend. The toddler's father, B.J. Robertson, said the boy has not been able to express what happened to his mother, according to ABC News.
According to Covell, Jenkins was last seen at approximately 8:30 p.m. Sunday. The friend who later located her car was the last known person to see her and became concerned when unable to locate her, police said.
Jenkins held degrees from Lyndon State College in natural science and geology. She taught high school science and coached the girls' basketball team at St. Johnsbury Academy, an independent boarding and day school. Jenkins also worked as a part-time waitress at the Creamery Restaurant in nearby Danville.
Classes at St. Johnsbury Academy were canceled Tuesday to allow students to mourn the loss of their teacher.
"[The students] have a range of emotions, just like me," headmaster Tom Lovett told Newser.com. "I'm done with the numbness and I'm done with the confusion; there's a lot of sadness and a lot of anger starting to arise."
The Vermont State Police returned Tuesday morning to the crime scene where the body was located and collected additional items of interest, but a description of the items has not been disclosed. Authorities said they anticipate continuing to secure the scene where the body was discovered through the rest of the day and possibly into Wednesday.
Meanwhile, those who knew Jenkins are still trying to understand why someone would have killed her.
"She would do anything for anybody. She definitely will be greatly missed," Ron Craig, of Peacham, who said he and his wife occasionally babysat Jenkins' son, told Trivalleycentral.com.
Anyone with information about the case is asked to contact the Vermont State Police in St. Johnsbury at 802-748-3111. Police are also looking to speak with anyone who may have driven on Goss Hollow Road in St. Johnsbury on Sunday evening, between 7:00 p.m. and 11:30 p.m.
Popular in the Community