This lesson was not in the curriculum.
Authorities in Newport News, Virginia, are investigating after a high school teacher allegedly showed teenage students before-and-after photos of her breast augmentation during class.
Melissa Kidd, 34, resigned from her job at Woodside High School on April 17 amid accusations that she'd shown three students, ages 16-18, "photos of her nude and exposed breasts" on her iPhone, according to police documents obtained by the Smoking Gun. The photos allegedly showed her breasts before and after she had enlargement surgery.
"To hear something like that is really disturbing," Angela Leslie told the station. "To me that's pornographic, it's not OK. It's not OK. I hope it's not true."
The alleged incident occurred at the school in March while Kidd was teaching a class. When the school's administration caught wind of the allegations, they called the police. Cops interviewed the students and learned that Kidd may have shown the students more than just photos of her boob job.
"One juvenile victim additionally reported being shown nude photographs of Kidd's breast and genital areas," A.J. Cupp, a detective with the Newport News Police Department's special victims unit, said in a police report.
Police executed a preliminary search on the teacher's phone in April, and filed an additional search warrant to obtain hidden, erased or password protected material earlier this month.
The Smoking Gun reported that Kidd was a new teacher who held a provisional license. Before she resigned her position, she taught in Woodside High School's career and technical education department.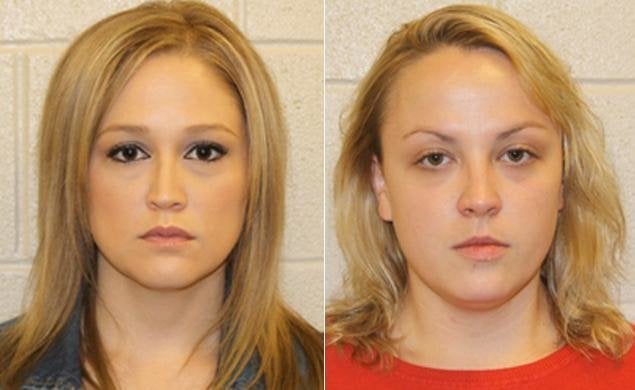 Teacher-Student Sex Abuse Cases
Popular in the Community