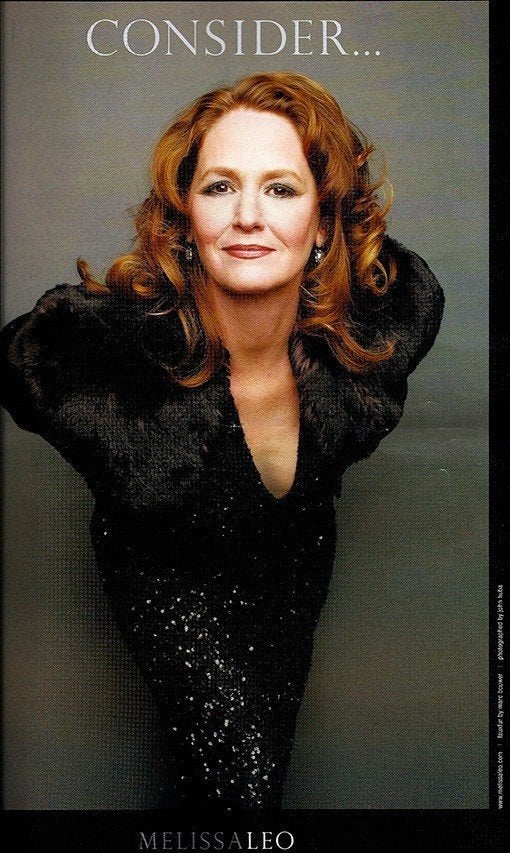 Despite widespread criticism for her self-promotional Oscar campaign, Melissa Leo took home the award for Best Supporting Actress for her role in 'The Fighter' at the Academy Awards Sunday night.
"I know there's a lot of people who said a lot of real nice things to me for several months now but I'm just shaking in my boots now," she told the crowd.
Leo launched her own Oscar ad campaign in the Hollywood trades earlier this month. First she defended it as her own idea then said that Paramount made her do it.
In the end, the campaign may have been an embarrassment, but it didn't stop her from taking home the Oscar - and Leo was sure to thank the Academy for that.
"Thank you, Academy, because it's about selling motion pictures and respecting the work," she said. "Thank you so much!"
Leo also used her speech to drop the f-bomb, though ABC was able to bleep out the word - see video at TMZ.
"When I watched Kate two years ago," she said, referencing when Kate Winslet beat her for Best Actress in 2009, "it looked so f**king easy."
Leo quickly clapped her hand to her mouth and later she apologized backstage, USA Today reports.
"I apologize to anyone that was offended," she said. "It was probably a very inappropriate place to use that word in particular."
See a full, updating list of Oscar winners here.
PHOTO: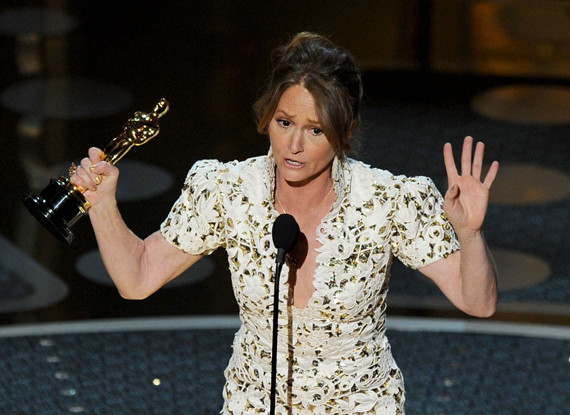 Popular in the Community