Melissa McCarthy's Elle cover, part of the magazine's Women in Hollywood cover series, features a striking gray winter coat, a voluminous woolen piece by Marina Rinaldi with a dramatic cut. But the fashionable garment isn't having quite the impact the editors likely anticipated.
When McCarthy's cover debuted last week, critics were quick to point out that the other November cover girls, including Penelope Cruz and Reese Witherspoon, were all styled in body-conscious outfits that flashed some skin. McCarthy, on the other hand, was dressed in a coat "so huge," wrote Slate, "that she could hide her Mike and Molly co-star Billy Gardel underneath."
"On all of our shoots, our stylists work with the stars to choose pieces they feel good in, and this is no different: Melissa loved this look, and is gorgeous on our cover. We are thrilled to honor her as one of our Women in Hollywood this year."
Fashion magazines have long been accused of treating their curvier cover models differently than their stick-thin celeb cover girls. Vogue was hit with backlash in 2009 over an Adele shoot that showed her sprawled nearly facedown on a bed, her shape obscured; Vogue UK was faced with similar criticism over its Adele cover in 2011, which zoomed in on the singer's face so closely it cropped out her neck.
In fact, Elle faced similar accusations in 2010 with another series of covers. Back then, instead of Melissa McCarthy, Gabourey Sidibe was the curvy girl in the bunch; instead of Penelope Cruz and Reese Witherspoon, the other cover girls were Megan Fox, Lauren Conrad and Amanda Seyfried. The latter three were photographed from the knees up, showing off their full outfits, while Sidibe's cover photo was cropped at her chest.
Then, just as they did today, the folks at Elle denied any ill intent and said their choices for both photography and fashion styling were purely artistic. Do you agree?
See the cover in question: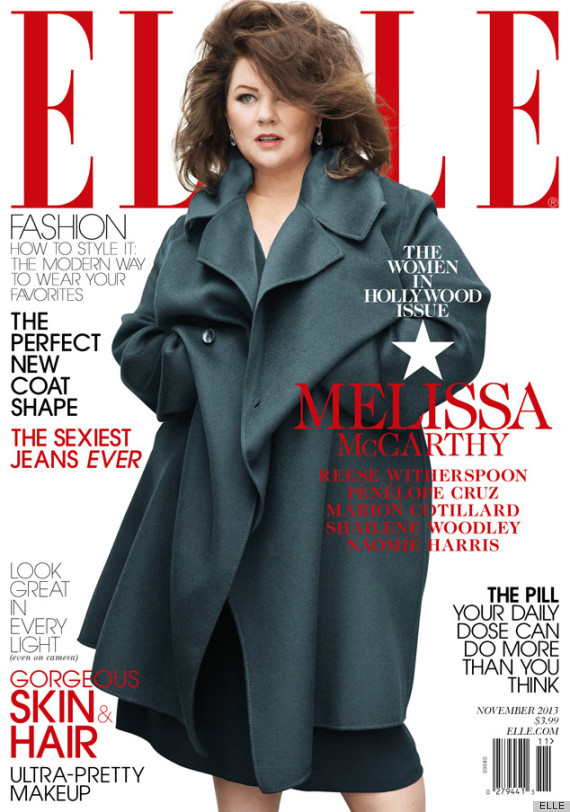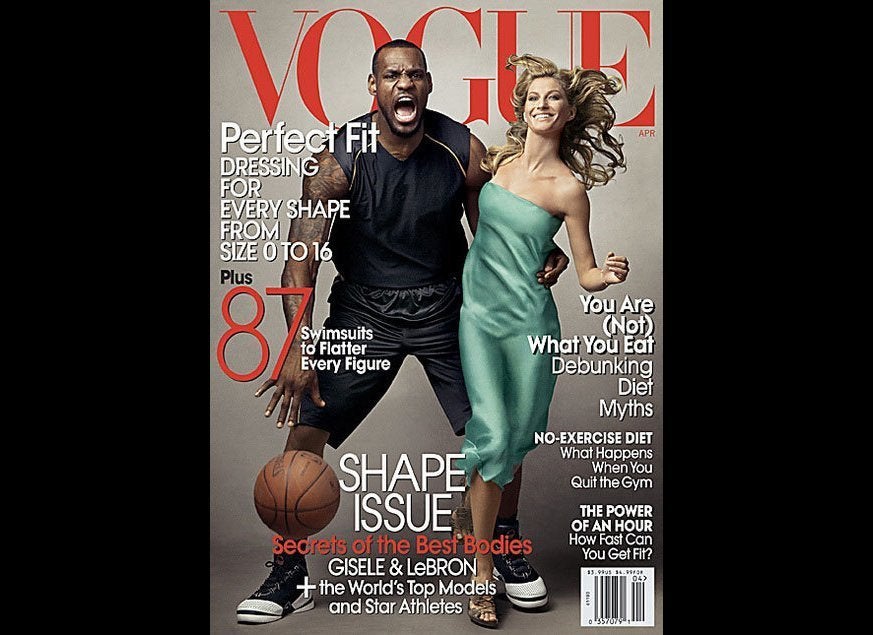 Magazine Covers That Got People Talking
Related