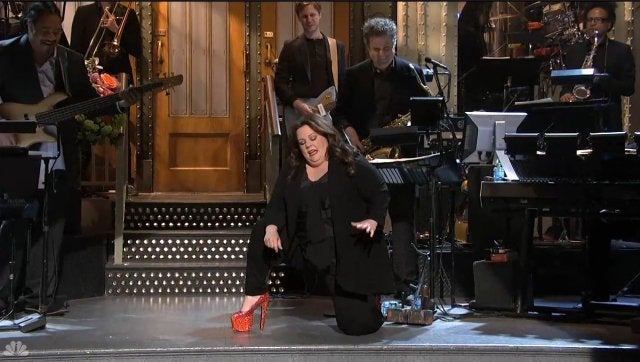 When McCarthy stepped out to deliver her opening monologue, she spent several minutes playfully teetering around around the stage. Melissa's sparkly red six-inch heels resemble the footwear of choice for a drag queen Dorothy, and look damn near impossible to walk in -- let alone host a nationally broadcast comedy show.
Melissa kept us laughing all the way through her all-too-real balancing act. "I got it," she assured us as she clutched a high-backed chair and proceeded to slowly slide face-first into the stage. She then performed dance moves from her knees, kicking her legs out in time to the music. "They gotta stop waxing these floors," she quipped as costar Taran Killam helped her stand back up.
"They told me, 'Make sure you practice in your shoes,' and I said, 'What? I live in heels!'" Then Melissa confessed she was treading unfamiliar territory: "I'm primarily in a Croc, which is a different pitch." We are all too familiar with the perils of high heels, so it's awesome to see a star poke fun at their dangers so frankly, and embrace the comedy in crazy footwear.
McCarthy concluded her monologue by falling face-first offstage. Would you be able to walk in those shoes? Watch the video below to see Melissa get knocked down... and get up again.
UPDATE: We modified this article to make it more clear that we understood this monologue to be a joke. We actually do have a sense of humor.
At least she wasn't wearing some of these: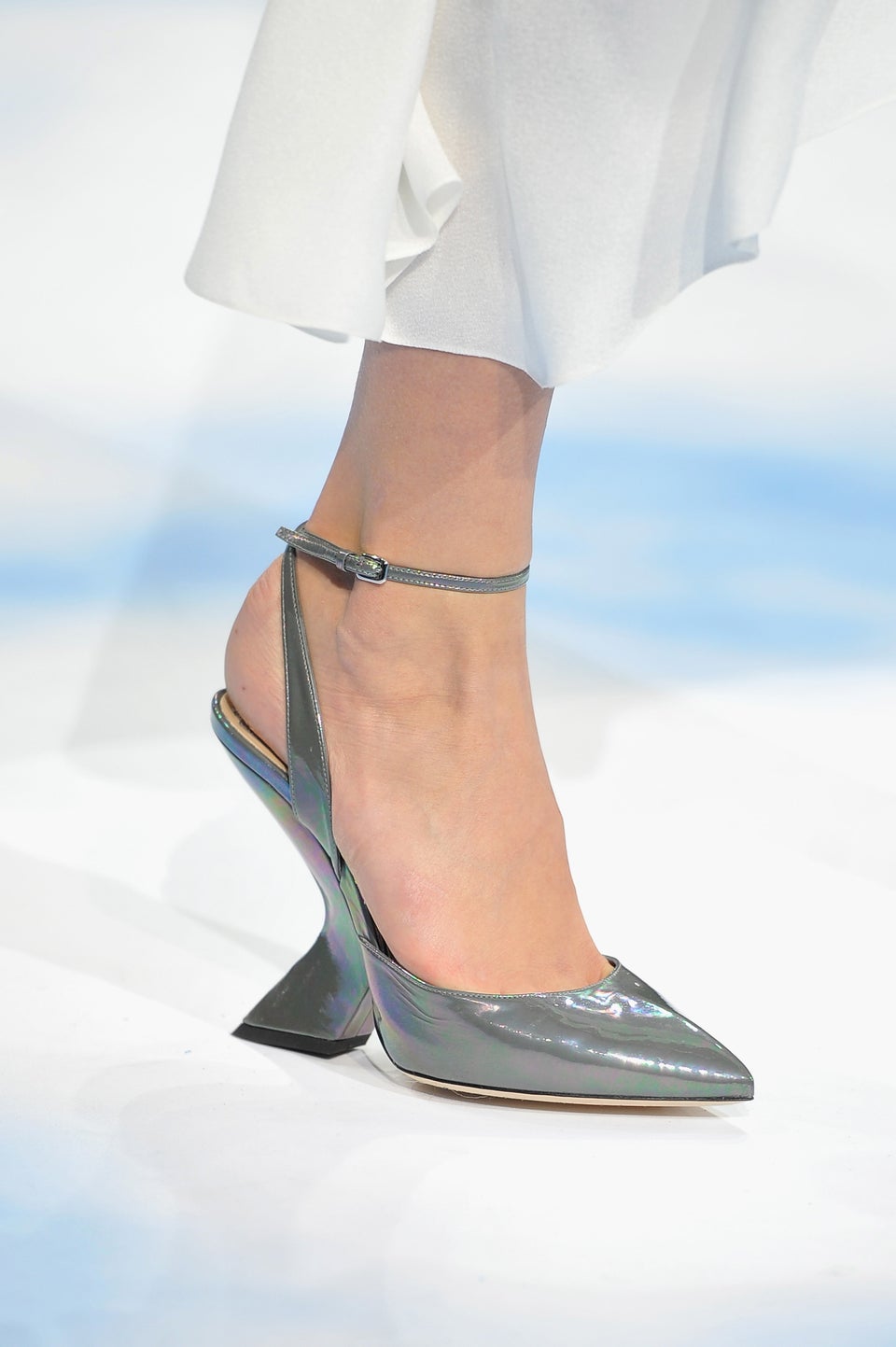 Wildest Shoes Of All Time
Popular in the Community