Remember the good old days when avoiding difficult questions just meant ducking into some bushes for a while? Welp. Those days are gone.
Reporters were all over the story that the White House press secretary hid himself in the bushes ... er ... sorry ... "among" bushes ... following the announcement that FBI director James Comey had been fired. Now, as if things couldn't get worse for Spicer, Melissa McCarthy is here to remind him how ridiculous that was.
McCarthy, who plays the White House press secretary on "Saturday Night Live," posted herself on Instagram Thursday going crazy as Spicer, along with the caption, "Straight out da bushes."
Ladies and gentlemen, that is how you troll someone.
Oh, but McCarthy has just begun ...
The actress is hosting "SNL" this week, and in addition to the Instagram post, she also recently starred in a promo video where she turned into Spicer while lip-syncing, "I Feel Pretty."
Footage of McCarthy's upcoming "SNL" performance has apparently already gotten out, as she appears to be cruising through New York City on a motorized podium.
Brace yourselves, everyone. This Saturday, Spicey is coming ... slowly ...
Before You Go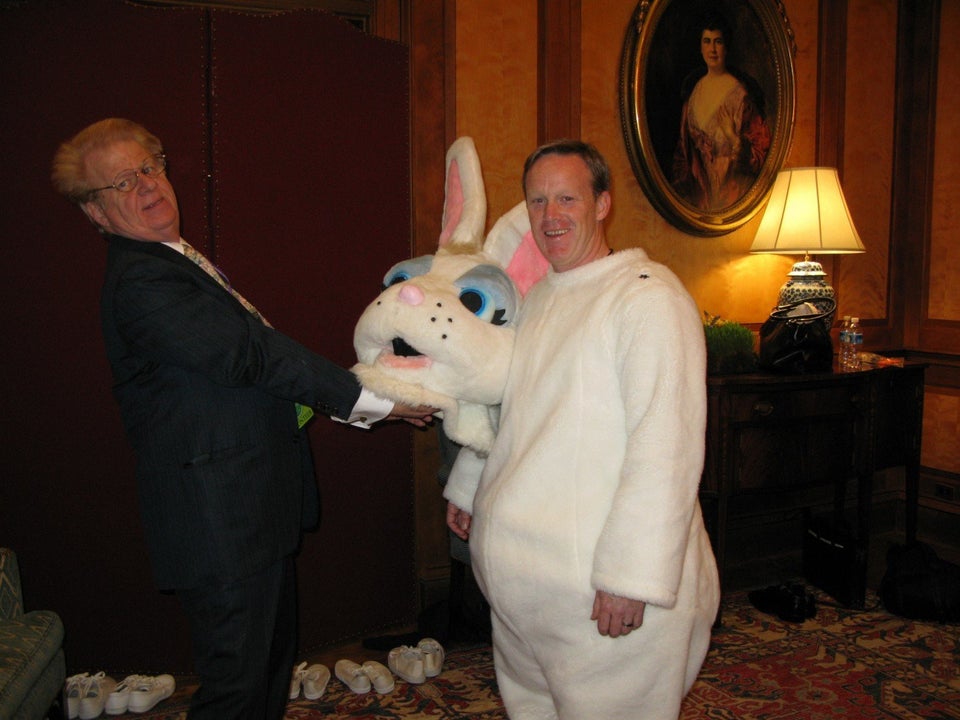 Sean Spicer Was The White House Easter Bunny
Popular in the Community