When Melissa Spitz was 6 years old, her mother Deborah was institutionalized by the state of Washington as a result of her bipolar disorder. "Her life continued on a downward spiral after that," Spitz wrote in an email to HuffPost. "A hysterectomy, followed by a cancer diagnosis, a full round of chemotherapy and radiation, on top of her pre-existing mental health issues."
Throughout the treatment, Deborah drank and abused prescription pills heavily. "This eventually led to my parents divorce," Spitz recalled. Such a traumatic home life might, you could imagine, lead a child to distance herself from all the anguish, or at least look away. Spitz, however, decided to look closer ― with the help of her camera.
In 2009, Spitz ― then an art student at the University of Missouri in Columbia ― began taking photographs of her mother in her home. Originally, the series was part of an open-ended photography assignment inviting students to document an element of their private lives. Spitz knew she wanted to go home for the project. "The camera became a way to expose while simultaneously hiding," she said. "I used the camera as something to put up in front of my face instead of looking at the situation in front of me, and it became very cathartic."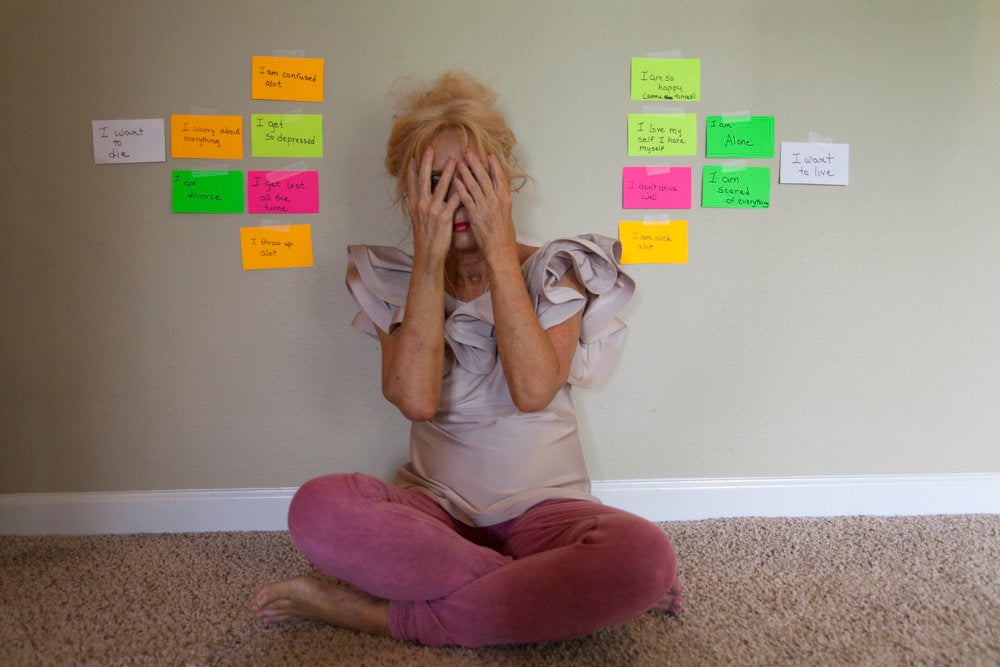 These photographs make up the ongoing series "You Have Nothing To Worry About," which Spitz uploads constantly to Instagram. Some of the photos take up an individual post, while others are stretched into a grid that spans multiple rows and columns. The jumbled chronology imitates the often tumultuous and fragmented relationship Deborah has with her daughter and with herself.
In one photograph, titled "Mom's New Make-Up," Deborah stares straight at the camera, her face painted up in brash colors and uneven shapes, like a little girl who just raided her mother's makeup drawer. In another, called "I am what I am," Deborah sits on the floor, her hands covering her face, surrounded by neon post-its with scribbled notes both painful and uplifting. "I worry about everything," one says. "I want to die," reads another. "I love myself I hate myself." "I want to live."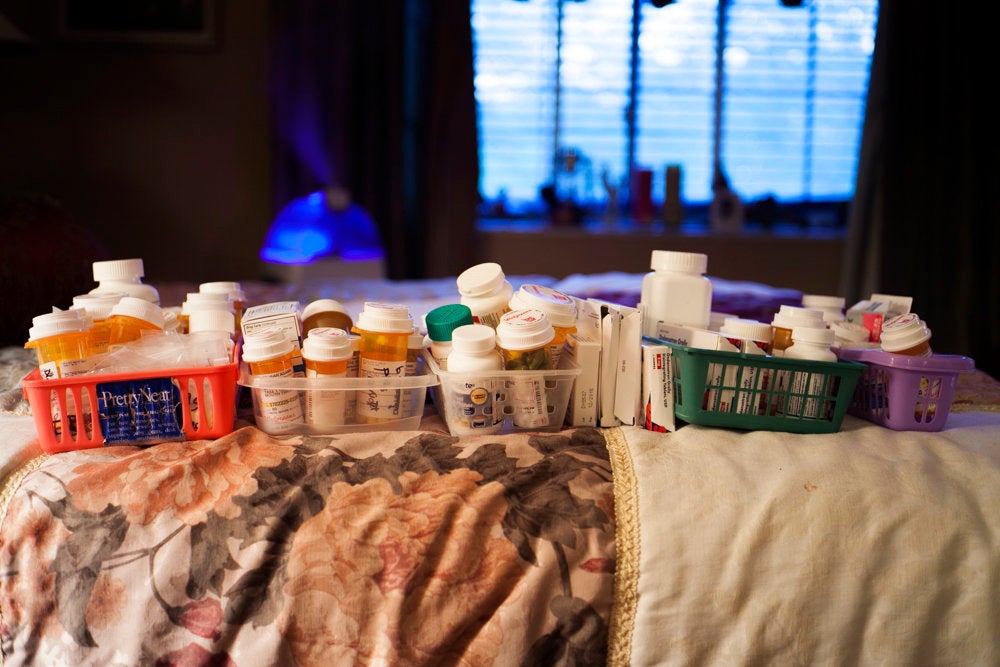 Spitz described her photographic process as casual ― time spent working is time spent hanging out with mom. Toward the beginning of the series, Deborah was inebriated much of the time, leading her daughter to worry about whether or not her project veered into the realm of exploitation. Strangers often write to Spitz voicing similar complaints. Deborah has since, however, quit drinking, and in fact claims it was seeing herself in Spitz's photographs that pushed her to change.
In fact, Spitz's greatest challenge throughout this whole process has been her mom's enthusiasm about the project, and continuous demand that painful moments be permanently documented, and thus engrained in Spitz's memory. "She will ask me to photograph her in situations that make me uncomfortable and in some way takes more control with forcing me to look than me wanting to see," Spitz said.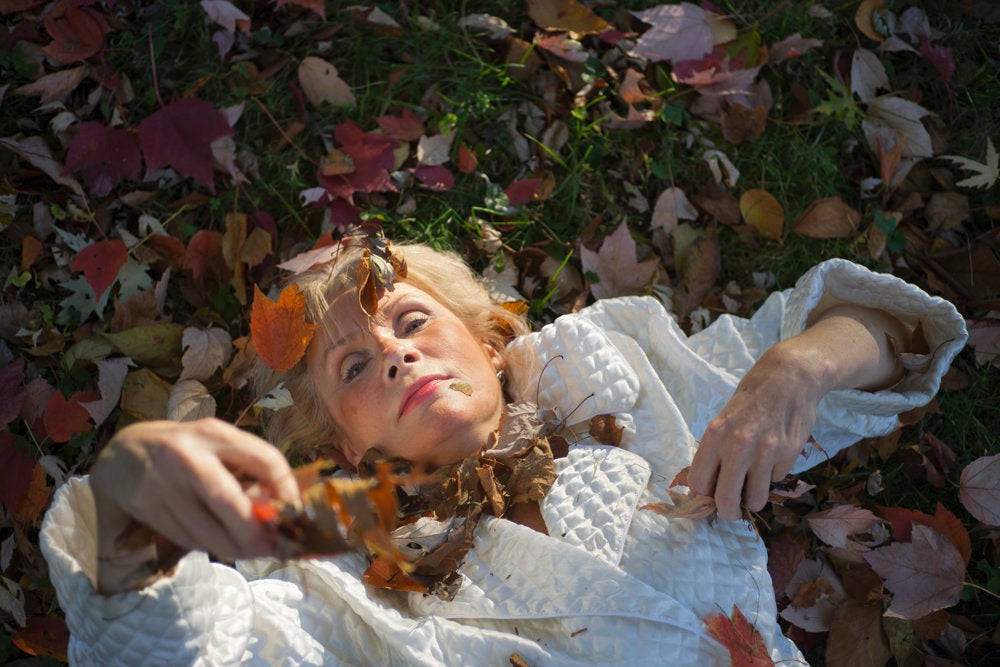 In an interview with Broadly, Spitz expanded upon the ways her mother has, at times, steered the direction of the series. "Sometimes I feel like the work gets very sugarcoated, because she is not a victim," Spitz said. "She likes to be photographed and she likes to do these woe-is-me things and I think that's why she loves doing the project, because she gets to be on this stage. There is so much power in that."
Still, Spitz realizes the importance of endowing her mother with this power, of using her camera to make her feel like a valued human being, and even a star.
Since beginning the series, Spitz has received her fair share of criticism and praise. But it's those who reach out sharing similar experiences that really leave their mark. "I've read that I exploit my mom, and that my pictures suck, also that I offend those whose are suffering from 'real' mental health problems," she said, "but in my opinion those comments hold no weight compared to the happiness and validation that it gives my mother and the people who reach out to me."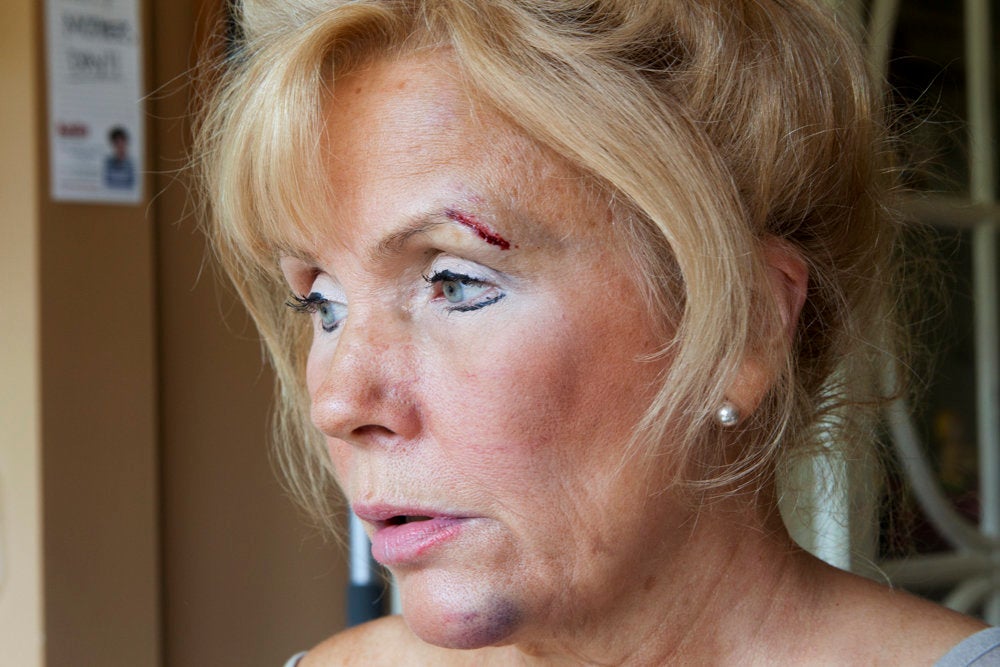 "You Have Nothing To Worry About" is part documentary, part family album, part performance, and part self-portrait. Although for the most part Spitz herself remains behind the camera, the connection between her and her mother is tangible. When Deborah is pictured with bruises and scrapes, gazing adrift into the distance, it's easy to imagine that Spitz herself is just as wounded, just as lost.
Spitz hopes to continue her series for as long as she and her mother are both able, hopefully culminating with an exhibition spanning a decade of work. In the meantime, Spitz hopes her photos speak sharply and precisely, without condemning her mother or sugarcoating the details. "I hope that I show an honest record of my personal situation with a mentally ill, substance-abusing parent," she said.
"I know that my position is unique as a documenter and a daughter, so often the document and my fine art background bleed together. Ultimately I feel that the work is just as much about me as it is about my mother."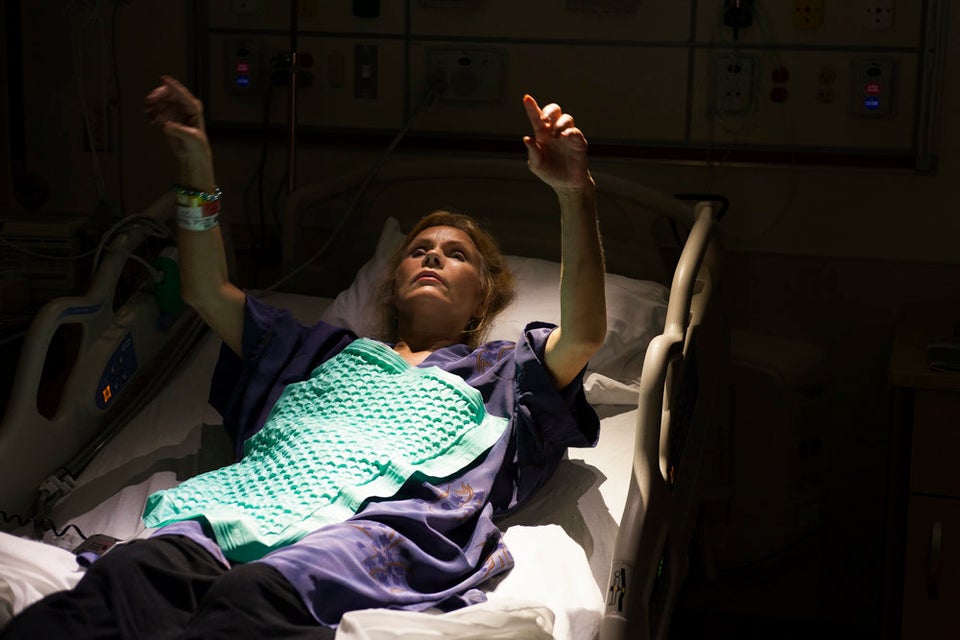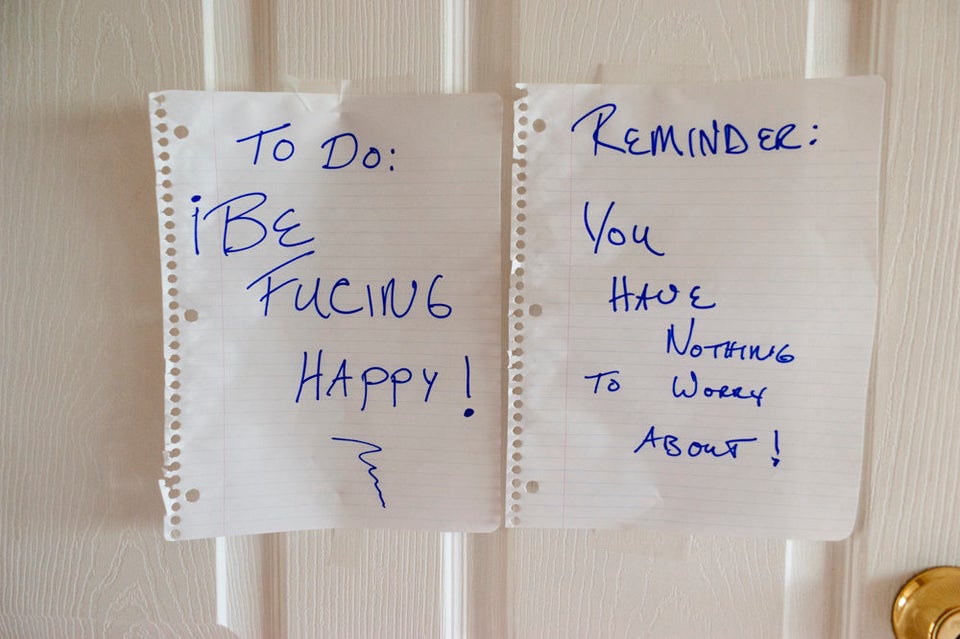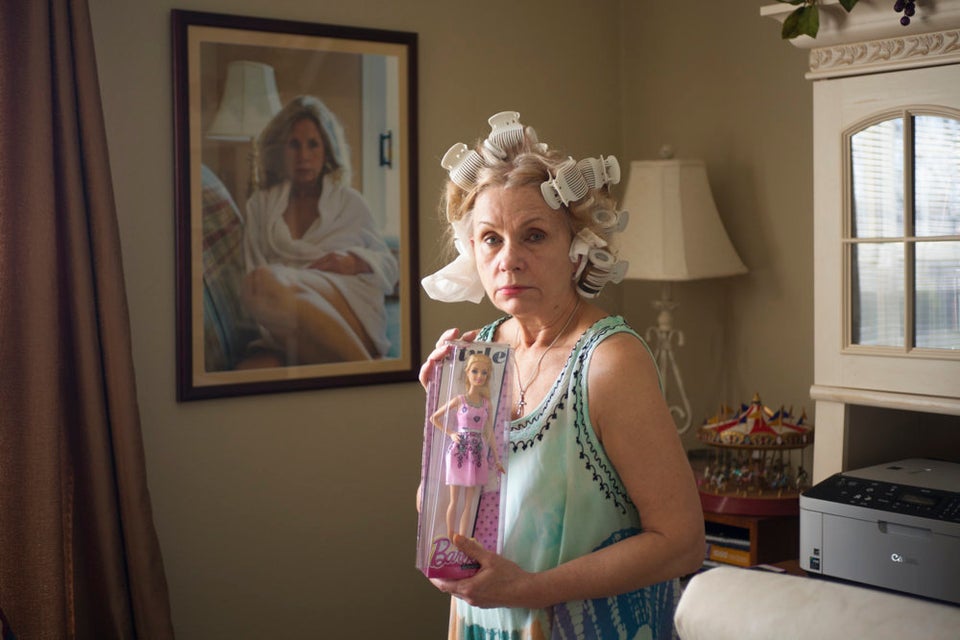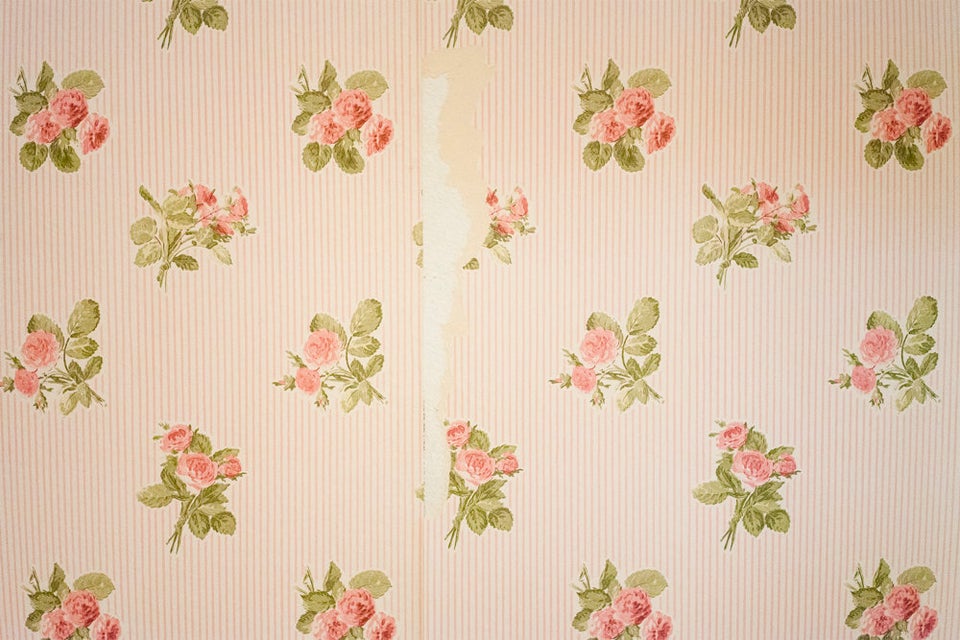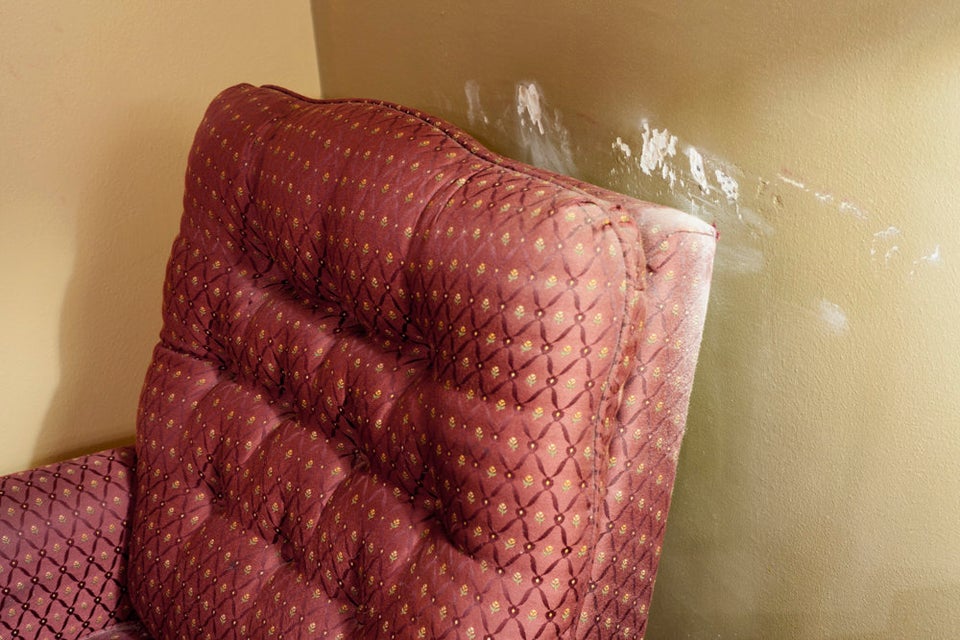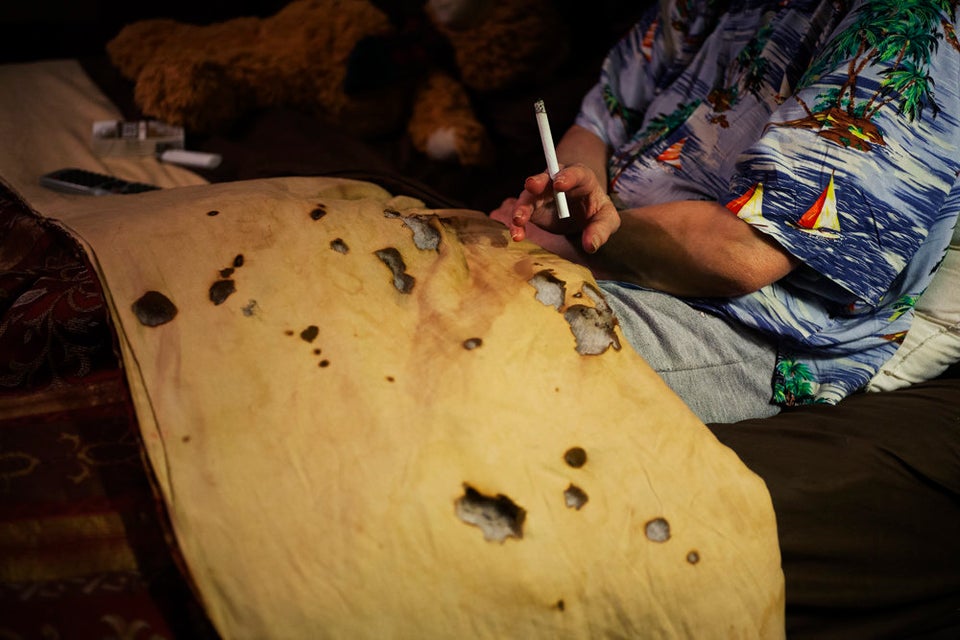 Need help with substance abuse or mental health issues? In the U.S., call 800-662-HELP (4357) for the SAMHSA National Helpline.
Related
Before You Go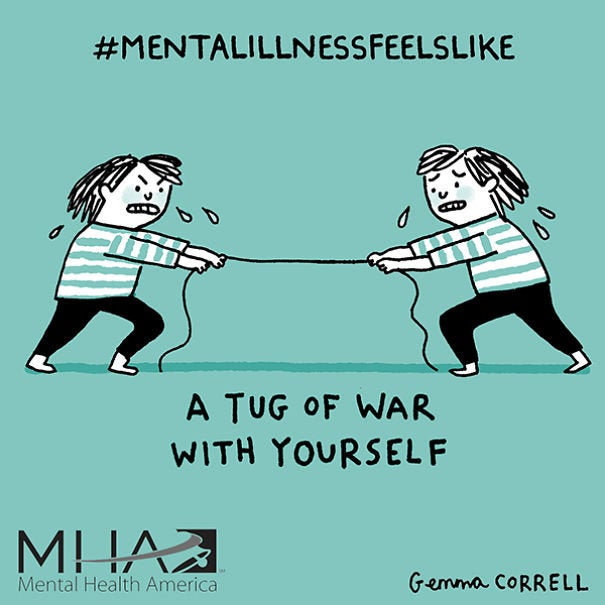 11 Comics That Explain Mental Illness
Popular in the Community