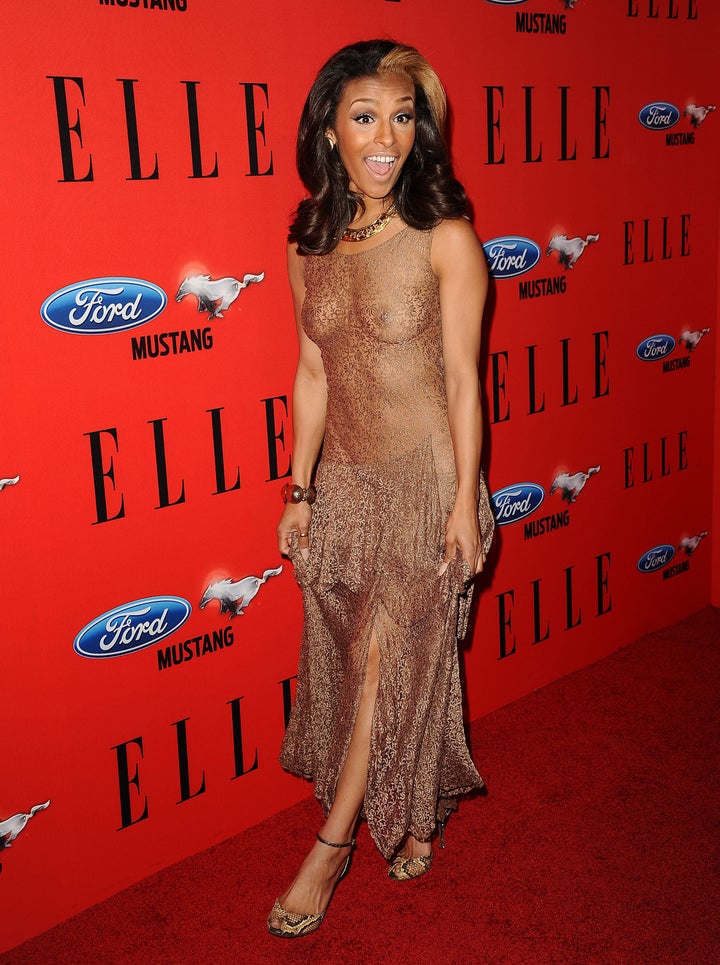 Until Melody Thornton, who showed up to ELLE's Women in Music event in Hollywood last night wearing a sheer dress with nary a pastie underneath. We're taking full exposure, with just a clingy brown lace dress (which honestly looked a bit more like bedroom curtains) to separate her skin from the world.
Thornton, formerly of The Pussycat Dolls, also didn't bother with any bum-covering underwear.
As far as the rest of the look goes, it wasn't too impressive: a plain-Jane dress with an odd at-the-ankle length and an asymmetrical handkerchief hem. It seems Melody spent more time planning her makeup, which included some of the darkest bronzer we have ever seen.
Behold Melody in all her malfunctioning glory.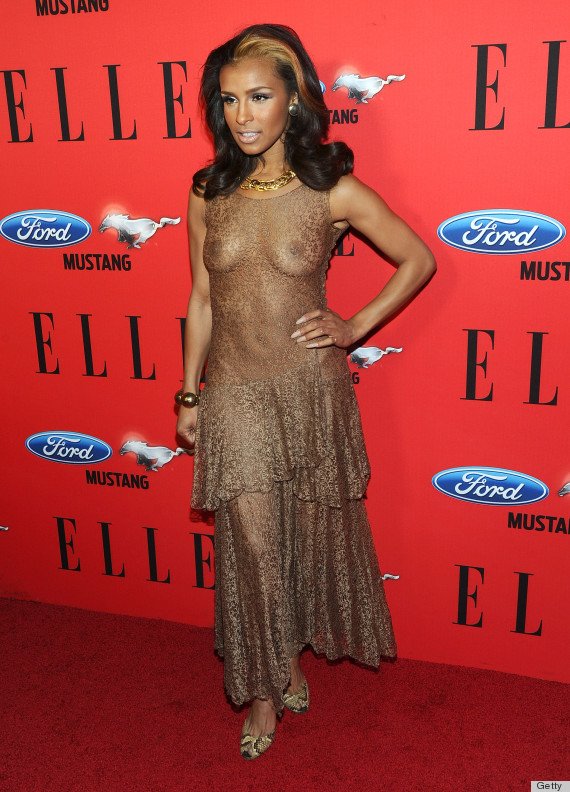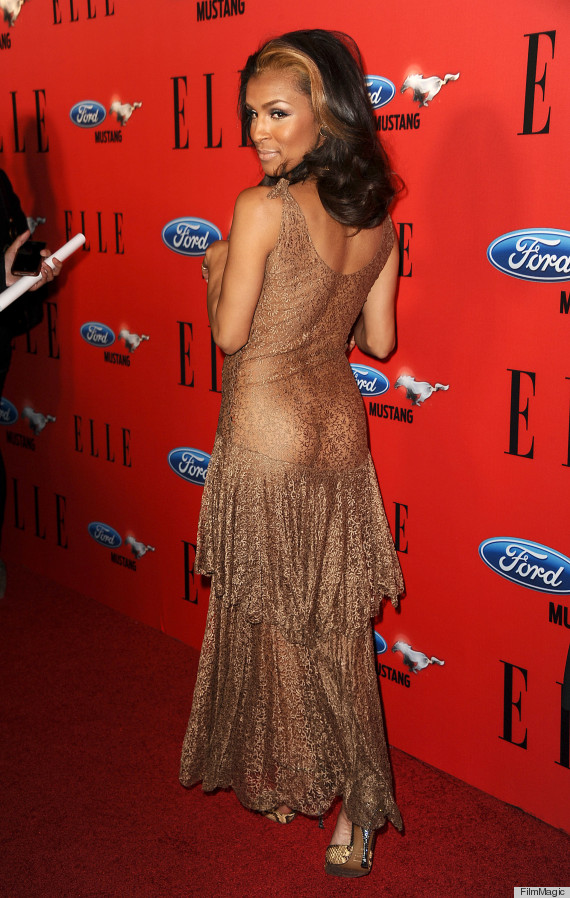 For more celebrity wardrobe malfunctions...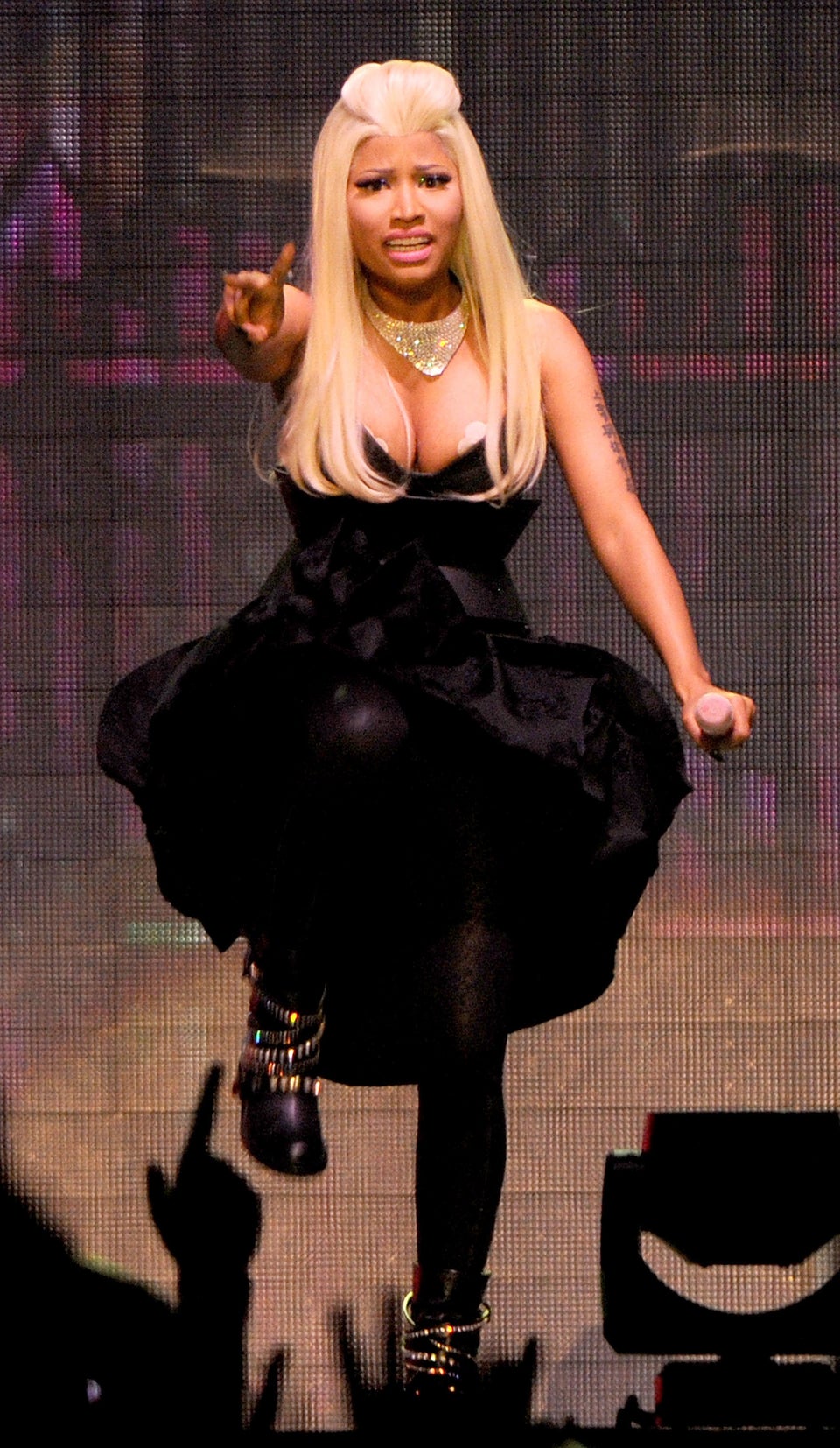 Celebrity Wardrobe Malfunctions (NSFW)