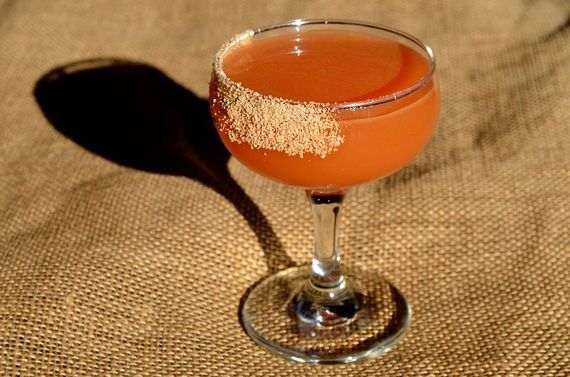 The L.A. cocktail scene is always morphing. Rarely does its landscape ever hold steady--what with new bars opening and closing and cocktail programs adapting to new seasons and trends. Sometimes the tried and true vanguards give way to upstarts like Melrose Umbrella Co. on trendy Melrose Ave--a bar about to turn one-year-old that has really upped the ante on the local drinking scene.

The Melrose Umbrella Co., which opened March 2014, pays homage to the history of the post-prohibition era and in particular the almighty cocktail. The brainchild of childhood friends Austin Melrose, yes, his real surname is Melrose, and Zach Patterson, friends since the age of ten, Melrose Umbrella Co. is a daring, forward-thinking bar built by actual award-winning bartenders.

Step inside during daylight hours (the bar isn't open all day but it's perpetually summer in LA) and you'll swear you've walked into a Havana speakeasy. It brought back good drinking memories for me. It also feels like what I envision a cool South Beach watering hole to be like, although I've never actually been to Florida. But this is what I would like it to be like. Walk in later in the evening and its chill vibe will sneak up on you giving way to an unpretentious gem to imbibe some really dynamic drinks.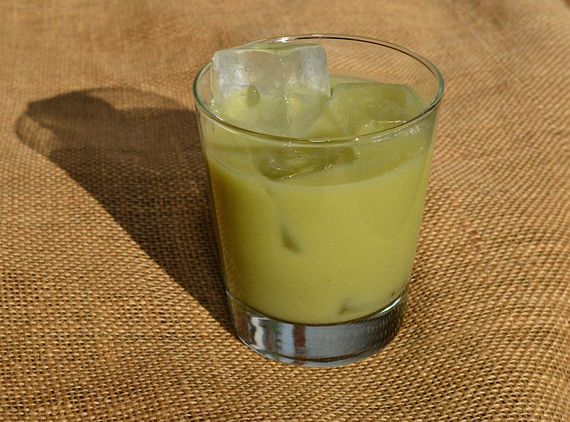 Offering an adventurous cocktail menu that changes seasonally, new drink menus are billed as volumes, and the brand new Volume III includes past favorites along with 14 new libations, which are arguably some of the best selections in town for cool cocktails. According to co-owner Zach Patterson, it's always play time in the Umbrella lab for these mixologists.

"We are always working on developing new drinks," Patterson explains. "Some of these cocktails have been created over the last few weeks just for this menu and others are ideas we have had from before and spent time recently working them out to make them perfect for this menu."

Offering bold and boozy beverages, some made with avocado (I Dream of Greenie) or carrots (Hop Scotch #2), these guys are really thinking outside the box, especially since Patterson, who describes his bar program as a "sophisticated craft cocktail program with emphasis on true hospitality and the ability to cater to all needs" is severely allergic to carrots. Talk about suffering for your craft.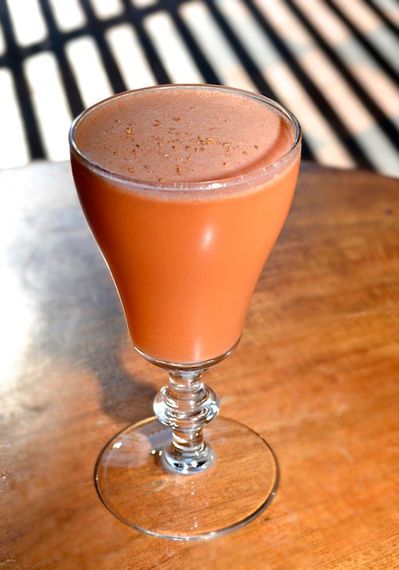 "Whether someone wants a perfectly built classic, a modern edgy cocktail with the newest trending spirit/liqueur or Amaro to a vodka and soda, we will provide the person with what they want and keep a smile on their face," Patterson notes. "Obviously if they order something we don't carry or necessarily support, we can easily guide them toward something that will work great for them, and hopefully teach them a little something along the way."

A new cocktail bar trend is to do away with the menu and have your bartender guide you to the drink of your choice. Personally, I hate that model. While I love talking to bartenders--there's nothing more fun for me than to belly up to the bar and chat with my bartender and watch them at play (er, work), I like a menu as a jumping off point. At Melrose Umbrella Co., the menu will get your palette salivating and you can rest assured that you're drinking needs will be in good hands.

"Fun and accessibility are what we aim to emphasize," Patterson says. "One should expect the cocktails at a craft cocktail bar like ours to be amazing, but we pride ourselves in being able to bridge the gap between 'geeking out' and introducing people to new elements without the snooty aftertaste. While we put one hundred percent of our efforts into our craft, we don't take ourselves too seriously and don't think anyone coming in should either."

A standout new drink is Pie; yes, it's actually called Pie created by bar program manager Dave Purcell. Prepared with Brown Butter Altos Repo, lemon, sweet potato syrup, black walnut bitters, and nutmeg, this is a uniquely decadent drink, as is the Pinkerton made with Carpano Bianco, Osbourne Manzanilla Sherry, Saler's, and Pechaud's Bitters. Light bodied yet complex, I liked its coffee/chocolate taste and I'm not a coffee guy or a fan of sweet drinks.
"Volume III [menu] it is a little headier and geekier then Volume I and II," Patterson points out. "It requires a little explanation to navigate but we offer something for everyone. The previous menus were a little more straight forward with more well-known ingredients, while still combining flavors profiles that you don't see everywhere."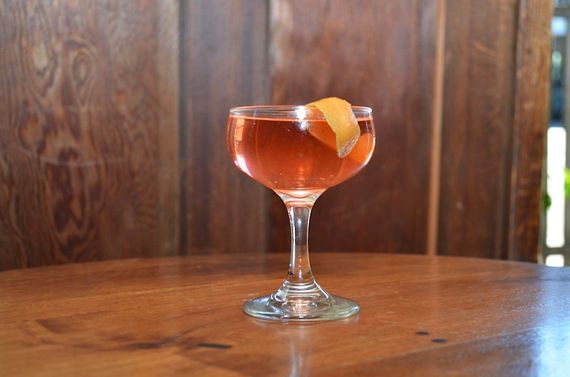 Like its menu, the bar, which is celebrating its one year anniversary this month, has evolved since its opening.

"Like any new cocktail bar," Austin Melrose reflects, "we opened with intentions to create something different. We knew with our team of seasoned palates and creative minds that the cocktails would be great, but it was important to us moving into a new neighborhood that we became a part of the area. The back story of the bar is based on family and community, and so is our day-to-day. We have regulars that put "Cheers" to shame!"

"Our goal was to build an industry clubhouse that we had always dreamt of," Patterson adds, "a second home of sorts where you can come with friends, by yourself, or simply stop by to say hi. It's a testament that cocktail bars are inviting, educational, and that it's everyone in the bar that truly makes up the culture and environment...not just those folks behind the stick shaking or stirring your next crafted creation."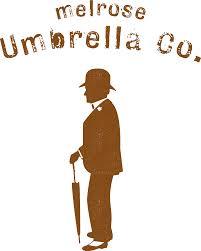 Melrose Umbrella Co. is located at 7465 Melrose Ave. Open: Mon-Wed 5-11pm; Thurs & Fri 5pm-2am; Sat 12pm-2aml Sun 12pm-11pm. Call 323-951-0709.
Click here to read the complete Jose Martinez Melrose Umbrella Co. new cocktail menu review.
Popular in the Community