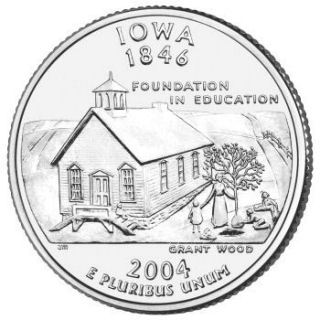 A political battle is being waged in Iowa. It is peripheral to the presidential election, but it is at the heart of America's future. The battleground is the University of Iowa, and the most recent clash has been over the Iowa State Board of Regents' appointment of Bruce Harreld, a former executive at Boston Chicken and other companies, as President of the University of Iowa. Only 2.5 percent of the 750 faculty, staff, and students polled by the American Association of University Professors felt Harreld was up to the task. Yet the regents appointed him anyway. That action has led to votes of no confidence in the regents by the University of Iowa Faculty Senate, the University's Student Government, and its Graduate and Professional Student Government. The University's Faculty Assembly has called for the regents to resign, and a public rally to defend Iowa universities against the regents has been organized for October 21, when the regents meet on the campus.
It would be a mistake, however, to assume that this protest emerged solely out of concerns for faculty governance or rules of procedure. Much more is at stake. Iowa has a long tradition of being a strong education state, so long and strong that it chose a schoolhouse as its marker for the Iowa quarter and stamped the statement "foundation in education" on its back. The regents' ongoing efforts to undermine the University of Iowa's educational mission by reducing its funding and undercutting the role of educators in its governance constitutes an assault on that tradition as well as the futures available to Iowa's children. It is also indicative of a dangerous national trend.
Bruce Rastetter, the president of Iowa's Board of regents, dismissed the vote by the Faculty Senate and other "stakeholders" who denounced the regents' attitudes and actions. He declared that the "landscape of higher education is changing," and he lamented that some recalcitrant "stakeholders have decided to embrace the status quo of the past over opportunities for the future." Yet if he, the other regents, and Governor Terry Branstad's office were to listen closely to the objections, they might learn that the students, graduate students, faculty, and professionals who have been voicing their concerns are not satisfied with the "status quo." Rather they are trying desperately to defend Iowa's traditions, and they are unwilling to uncritically follow, like lemmings, the putatively inevitable changes Rastetter seems so eager to embrace.
To understand what is at stake for these "stakeholders," Rastetter and his backers would have done well to listen not only to the many people who engaged the four presidential candidates who came to campus during the search but also to the presentation by William Adams, Chairman of the National Endowment for the Humanities (NEH), which took place the same week. Adams, a veteran and no stranger to industry, spoke to the University of Iowa community and to other veterans about the importance of "educating the whole person" for our people and our nation. Like his predecessor at the NEH, former U.S. Congressman Jim Leach (R, IA), Adams spoke about the necessity of broad-based education for our children and our country, and he demonstrated how such an education changed his own life, allowing him to come to terms with fundamental questions of life and death. After listening to Adams praise the "unity of creative intelligence" that cuts across the arts and sciences and the lessons he has learned from the "imaginative leaps" taken by artists and writers he studies, the absence of such educational considerations in the regents' actions was glaring.
Iowa was created with the understanding that its hardworking citizens deserved to have the best possible schools, including a first-rate research university as well as excellent teacher, technical, and agricultural education within regents institutions. That is why the University of Iowa exists; that is why its faculty was hired; and that is why regents of the past tried to ensure that it could gain and retain the best possible faculty, staff, and students: because we cannot have a democracy without a civil society, and we cannot have a civil society without an educated polity. The founders of Iowa knew that. They also knew that education needed to be focused on the whole person -- as human beings and citizens -- even as it also prepared them for productive employment. Yet Iowa's regents and many of their counterparts across the country seem determined to reduce university education to vocational training, undercutting our children's ability to compete in a global marketplace where their counterparts in many European and Asian countries are gaining those broad-based advantages while our children fall behind.
It is easy for some wealthy people to lose sight of these imperatives. Unlike the Iowans who work on farms, factories, and service industries in a long and often exhausting effort to provide the best for their children, those wealthy few can send their own children to any schools they like, in Iowa or any other state. It is also understandable that some industrial leaders might prioritize training workers over educating citizens. But it is the role of regents and state's officials to champion educational and democratic values, not to undercut them. Iowa needs a public discussion of the efforts by its regents and many of its state officials to undermine Iowa's tradition as an education state: to melt away the Iowa quarters. America needs this discussion as well. For the regents' efforts to abandon Iowa's proud history as an education state is part and parcel of a broader movement to undercut public funding of state universities across the country, to disinvest in American youth. That not only threatens the future for many American children but also bodes ill for American democracy.