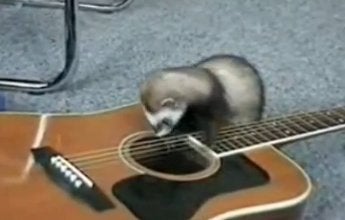 Spanish language music in the US has typically been heavily influenced by Latin American beats, tropical grooves and sounds from south of the border. That's natural since this country's Latin heritage comes from those regions.
However, I've noticed a minor trend in Spanish language music becoming more influenced by American and British Pop. It is creating some very interesting fusion sounds and styles. I think we're going to hear more of it in the near future.
There's a huge Spanish speaking market in this country comprised of people who have been here for a long time and who have come to love anglo pop sounds. Deliver it in Spanish and you've got a winning strategy.
Americans grew up understanding the lyrics of almost every song on the radio with only a few exceptions throughout the years. But most countries around the world have been importing US and British Pop and Rock since the 50's but they maintained a healthy local music flavor and in the 90's they sold it right back to us. Jennifer Lopez, Ricky Martin, Enrique Iglesias and Marc Anthony put English lyrics to Latin beats and it worked. Now, some Spanish speaking artists are putting Spanish lyrics to Pop music and serving it up in the US market and at home.
Bands from Spain have an advantage. In Spain, Spanish language pop is the order of the day and while artists like David Bisbal and Alejandro Sans have made it big here, their music is more Latin-like (at least in terms of how we think of it) than is typical in the land of Cervantes. A lot of what you hear on Spain's top 40 could be played on Z100 or any other mainstream pop station in the US or Britian if only it were in English.
Here's an example. This is a Barcelona-based group called La Puerta de los Sueños doing some pretty impressive pop.
On the other hand, there are pop groups in Spain that have been importing American Pop songs, translating them and using them to get recording deals in Madrid. Here's a great pop song by Nashville-based Jag Star called Does Anybody Know.
And here's the same song adapted by Spanish Pop group Luces De Neon:
Recently, a Puerto Rico-based musician I discovered online named Javier Villar recorded a killer song called Sin Bling Bling. While he's a very skilled songwriter, musician and live performer, he recorded this masterpiece as a one-off under the artistic name, El Tarot.
He combines the emerging Latin-influenced pop sound with elements of Urban references and artful hooks. He peppers the Spanish with phrases and words in English creating the melting pot mix that every language has evolved into in today's connected world. In my opinion, while this song is still more Latin than Pop it hints at where this market is going. Someone should sign him up to a deal.
Popular in the Community