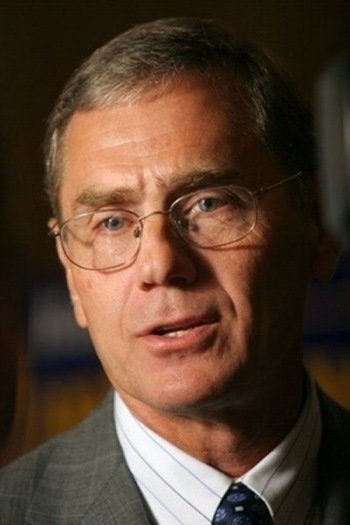 At noon Thursday, the House Committee on Agriculture was well into a hearing on the Obama administration's plan to regulate over-the-counter derivatives like the ones that helped tank the economy last year. Important stuff, you might think.
But not every committee member attends such hearings in their entirety. And two lawmakers in particular had something more important to do: Reps. Blaine Luetkemeyer (R-Mo.) and Kathy Dahlkemper (D-Pa.) were out raising money for themselves.
As is common when Congress is in session, there were at least a dozen daytime fundraisers on Thursday, supplying elected officials with the lifeblood of modern politics. Some of them seemed more poorly timed than others.
Greeted outside her money party by HuffPost interns Julian Hattem and Jenna Staul, Dahlkemper, a Blue Dog Democrat, stared straight ahead and ignored questions.
"She attended the bulk of the [agriculture committee] hearing, then left early to go vote" before showing up at the fundraiser, a Dahlkemper spokeswoman told the Huffington Post in a subsequent phone interview. (The hearing was still going on when Dahlkemper arrived at the fundraiser.)
Also spotted at the fundraiser: Rep. James Clyburn (D-S.C.) and a lobbyist from the International Brotherhood of Electrical Workers.
When a HuffPost reporter outside Luetkemeyer's lunch party identified himself to Luetkemeyer, the Missouri Republican feigned excitement. He said, "That's wonderful!" -- but not much else.
Luetkemeyer's office did not return calls for comment, so no word on whether he attended even part of the derivatives hearing.
Julian Hattem, Jenna Staul, and Elyse Siegel contributed to this report.
Calling all HuffPost superfans!
Sign up for membership to become a founding member and help shape HuffPost's next chapter