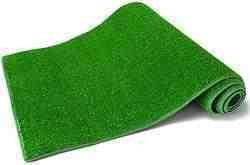 Democratic members of Congress are lobbying each other Astroturf-style, at least according to an internal House Ethics Committee memo obtained by WikiLeaks.
Astroturfing is the phenomenon by which a political or commercial interest drums up fake-grassroots support on an issue -- but it doesn't usually originate in a congressional office.
On page 16 of the ethics memo, first obtained by the Washington Post, it describes how a staffer from the office of Rep. Dave Loebsack (D-Iowa) called the ethics committee to find out if a fellow member of Congress broke the rules by encouraging a Loebsack constituent to call his office to influence a vote.
Loebsack's office and others apparently received calls from constituents goaded by other members' offices. The document says that fellow Iowa Democrat Bruce Braley's office "apparently had made the calls." (Though the report initially says the encouragement came in the form of an email.)
The committee advised that trying to get another member's constituents to call the office and demand a vote sounds "like it might violate both the Franking rules and the rule that Members should not be providing guidance on how to lobby Congress."
All members of Congress benefit from a "Franking" privilege that reimburses them for newsletters to constituents. But the Franking rules prohibit members from sending partisan material, solicitations for campaign funds or letters to encourage grassroots lobbying. According to the guidance on the Committee on House Administration website, "all electronic communication content" -- such as a website or email -- "must comply with the Franking Regulations."
Melanie Sloan, executive director of nonpartisan watchdog group Citizens for Responsibility and Ethics in Washington, agreed with the committee that emailing a fellow member's constituent is against the rules.
"It's a violation," she told Huffington Post.
The ethics committee declined to confirm the authenticity of the Wikileaks document to HuffPost, though it's entirely consistent with the Washington Post's reporting. Here's the previously-undisclosed Astroturfing tidbit:
-Eric from Loebsack's office called to see if there was a rules violation for a Member to send emails to individuals outside of his district asking theme recipient to contact his/her own Member to ask for a certain vote on a pending bill (Loebsack had received one of these calls). I told him it sounded like it might violate both the Franking rules and the rule that Members should not be providing guidance on how to lobby Congress. A couple of days later, Peg got a call from Braley's office, which apparently had made the calls. Her advice was consistent with mine, but apparently some of the Members who received the resulting calls are not pleased.
Neither Braley's nor Loebsack's offices responded to requests for comment from HuffPost. Here's what we'd like to know: What vote did a Loebsack constituent call about, and who put him or her up to it?
With reporting by Laura Bassett
REAL LIFE. REAL NEWS. REAL VOICES.
Help us tell more of the stories that matter from voices that too often remain unheard.