The meme is an elusive concept, most commonly described as an idea, behavior, style or usage that spreads from one person to another in the cultural ether. Like "Gangnam Style", Beast Jesus or Nyan Cat, the meme can live with one foot in the physical world and the other in the digital realm.
Justin Crowe, a ceramic artist based in Kent, Ohio, couldn't be more excited about the meme's sharing potential. That's why he's started a Kickstarter project we can't help but love -- Meme the World. Participants receive a mug decorated with the international symbol of the meme (a cat) and a set of simple instructions:
1. Use cup
2. Photograph your experience
3. Upload photo to memetheworld.com
4. Pass the cup to a new person!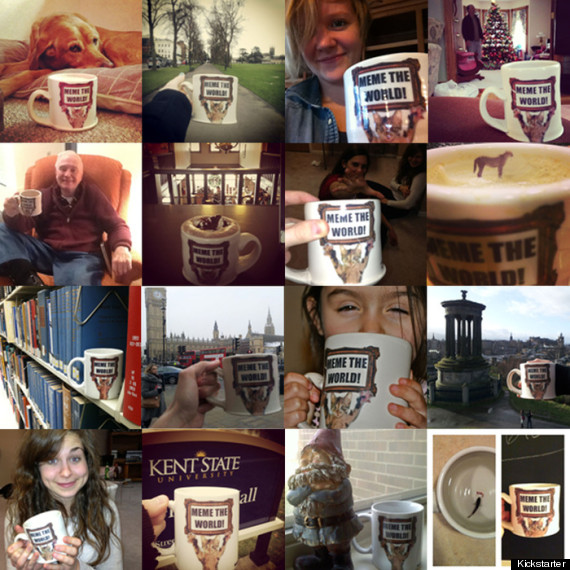 Crowe wants to recruit as many people as possible, ideally circulating 200 mugs that will travel from person to person, inspiring hilarious moments documented on the Meme the World blog. He has already launched a small-scale version of his project, and participants from San Francisco to London have shared their meme-able moments on the site.
Now Meme the World is in full swing, supported by artists like Peter Pincus and Rachel Jernigan who are offering their artwork as prizes for anyone who donates to the endeavor on Kickstarter. The giant art project aims to raise $5,000 to keep the mugs coming, but the real goal is to inspire. As Crowe says in the Kickstarter video:
"I believe in the cultural value of creativity, and this project aims to spread those ideas. The coffee mug is like the physical world idea-sharing cousin of Facebook. I want to organize an event that uses these two mediums to bring people together to share what they believe in."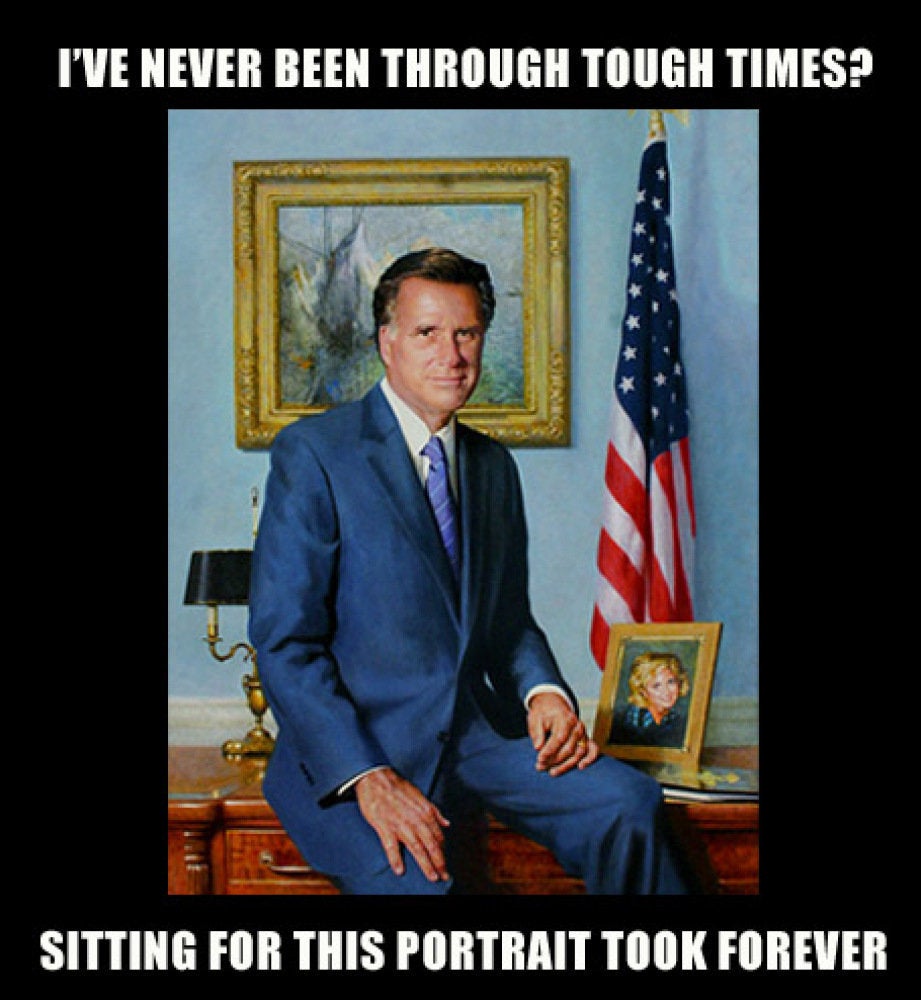 Our Favorite Memes of 2012
Related
Popular in the Community