One of the best shows on television, WGN America's Underground, resurfaces Wednesday night.
An intense, multi-layered drama about slaves fighting for their freedom in the years before the Civil War, it launches at 10 p.m. ET.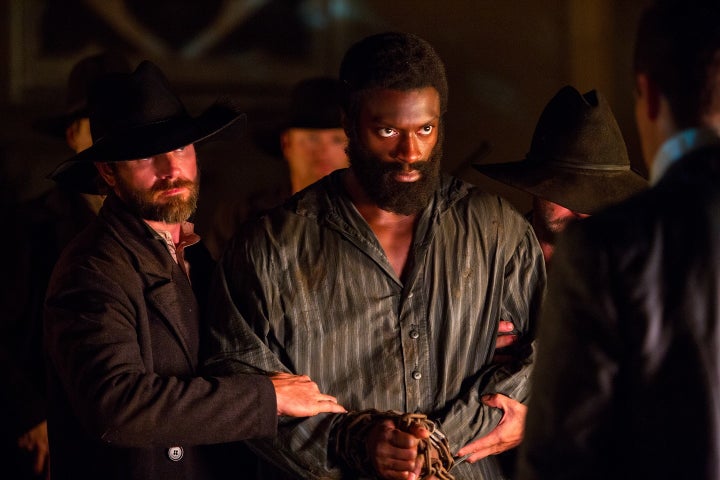 Several new faces appear this season, while a few familiar ones disappear, rarely of their own volition. Underground does not soften the brutality and violence endemic both to the institution of slavery and the battle to break its shackles.
Underground picks up a little added power on the heels of this week's public suggestion by HUD Secretary Ben Carson that slaves came to these shores with an immigrant dream.
That some of their descendants ultimately were able to pursue that dream is a tribute to their remarkable spirit and the courage of people like those portrayed here.
Their arrival itself was America's great nightmare.
To lay out the slavery story, Underground brings in dozens of characters, most of whom are slaves or former slaves whose dream is freedom.
Someone asks Aldis Hodge, who plays the freedom-seeking Noah, where he'll go when he's free. "Place don't matter," he says.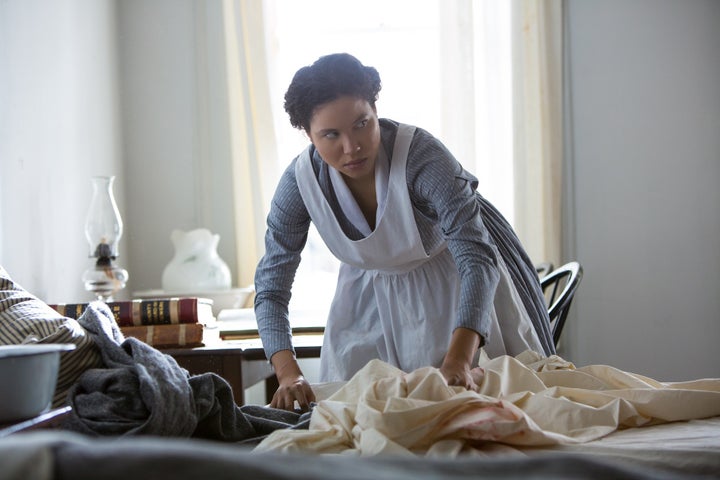 Returning prominent characters include Rosalee (Jurnee Smollett-Bell), who was raised in the shelter of the Master's House and brutally baptized into the reality of the slave world; Ernestine (Amirah Vann), Rosalee's mother, who paid a terrible price for what she thought would protect Rosalee; and Elizabeth Hawkes (Jessica de Gouw), a white abolitionist from Ohio.
Marc Blucas returns as Elizabeth's husband John, an abolitionist lawyer.
But one of the strongest suits of Underground is that while some white people are committed to the cause, they are not the primary heroes.
White folks are the supporting cast to black men and women who become the engine of the resistance as they piece together the systematic trail to freedom known as the Underground Railroad.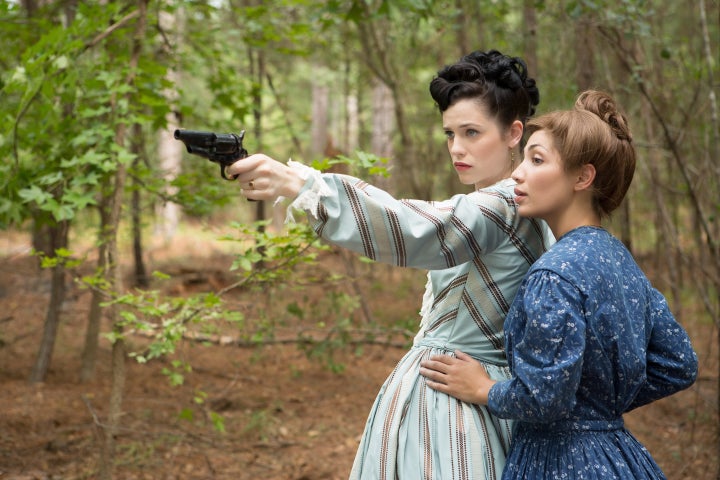 Historically, that simply makes sense. It was slaves who were taking the risk to flee, slaves who felt the potential reward was worth it, and slaves who paid the price if they were captured.
Suffering is a constant drumbeat in Underground. While it does not become unbearably graphic on-screen, the show never lets us forget its presence.
Some is whippings and physical punishment. Some lies in the constant demeaning and degradation, stripping men and women of pride or dignity.
The show also doesn't shy away from the sexual exploitation of slave women, and it makes little attempt to soften this exploitation with any meaningful humanity on the part of the white plantation owners.
That terrible truth about slavery becomes a prominent storyline through this season's first few episodes.
So does the indifference of the legal system, and not just in slave states, to crimes committed against slaves or their sympathizers.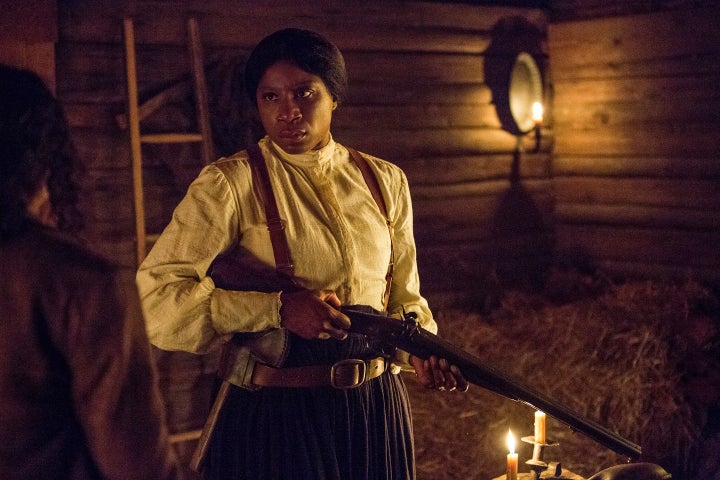 At least two of the new characters in Underground this season are historical figures: executive producer John Legend as Frederick Douglass and Aisha Hinds as abolitionist leader Harriet Tubman.
We also meet stonemason Daniel (Bokeem Woodbine) and the deceptively soft-spoken Georgia (Jasika Nicole). Nicole is striking as Georgia, who runs an Underground Railroad station and with whom one would be advised not to mess.
Underground remains dense enough to demand full viewer attention. It often cuts to flashbacks and dream sequences, some of which are close enough to the current action that it's hard to tell where one ends and the other picks up.
It also shifts regularly among different storylines, which take place in spread-out locations.
From the vanity of a publicity-hungry slave catcher to the deceptively subversive rebellion of a slave teaching himself to read, Underground distills the poison of slavery and the painful, often tragic measures that were necessary to begin purging it.
REAL LIFE. REAL NEWS. REAL VOICES.
Help us tell more of the stories that matter from voices that too often remain unheard.