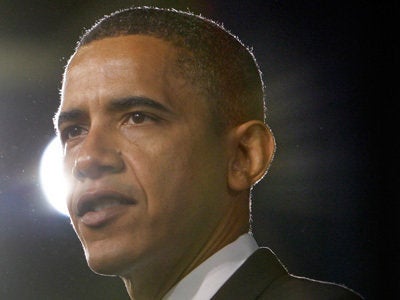 I feel like I'm often defending my generation. And in defense of the critics, I can see why. As a generation seemingly obsessed with tabloids, reality television and Lindsay Lohan's latest family dispute, can we blame our parents' generation for asking where the passion has gone? Where is that grass-roots activism? What happened to sit-ins? War protests? And all the other loud, public activism that made the 60s and 70s revolutionary decades? Well mom and dad, the activism is still alive -- it just has a new face.

Of course our social action is unrecognizable to older generations. They wonder why we spend so much time online, join Facebook groups, and tweet our lives away. Viewed from a naïve eye social media is a superficial sphere for frivolous engagement. You write inside jokes on your friends wall (hilarious, isn't it?), send the best buddy you haven't seen since elementary school a virtual French bulldog just to say "it's been awhile", and fan your favorite angst ridden musician's page because his album cover art has the existential undertones that you so admire.
But anyone who follows social media news knows that the worth of online communities is much greater than a flippant wall post. Leading social networks like Facebook and MySpace are international hubs for the exchange of mass amounts of information. Well what if that shared information serves a deeper purpose, one of cause-awareness? Social Media resources then open up unprecedented mobilization opportunities for a new face of social action, which is exactly why we started the NYC ChangeBloggers/ChangeMakers Network.
Affiliated with the Changebloggers Ning network started by thought-leader Britt Bravo and other national ChangeBloggers events hosted in DC and Philadelphia, the NYC network discusses hot topics in the "social media for good" space. With support from partners like DoSomething.org and Idealist.org the monthly events bring together bloggers, nonprofit professionals, entrepreneurs and generally interested folks to discuss their specific causes and passions, projects and challenges -- and how it all relates to blogging and social media.
The goal of the NYC ChangeBloggers/ChangeMakers network is to build a strong community to increase awareness for specific causes, offer consultation to optimize online channels, highlight specific topics of interest, donate to a charity of choice once a month and in turn, produce real-world change.
The idea of real-world change is the most important factor overlooked by critics of social media. The goal of cause-related social media is not to limit awareness to the online world but to use the platform as a tool to reach the masses. Awareness generated online easily translates to real world action. An activist can use online tools to promote a fundraiser to 100+ million Facebook users, organize a cause-centric event on MeetUp, sign a petition to fight child pornography and connect with non-profit leaders on Change.org. We recently just witnessed the ideal case study of inspirational social media campaigns with the historical election on November 4th where passionate young voters turned out in record numbers. Clearly, the collaborative potential of online tools make tangible change in the real world more accessible.
The quick-to-judge accusations of apathy no longer apply. If you doubt the depth of our generation's passion or the ability for social media to make a difference, go to a computer. Check out GOOD Magazine, a company completely devoted to disseminating media that serves a "good" purpose. Look up Alex Steed who is traveling the nation meeting with millennial movers and shakers to analyze how they are using the Internet for social action. Visit TOMS YouTube Page and watch videos of children in need receiving their first pair of shoes that will protect them from life-threatening diseases. Install the Sharing Foundation widget and donate $10 that will give the gift of education to orphaned and severely disadvantaged Cambodian children for an entire year. Go to DoSomething.org and discover teens that are planning, building and organizing programs that better their local community. Check out cause-related social networks like CauseCast.org, SocialVibe and Idealist.org and witness the countless users who are connecting over social change.
So have no fear Mom and Dad. All is not lost. We may listen to our iPods in public a little too much and fantasize over thin laptops, but do not question our passion. We do care. We will make this world better. Our hearts are still beating.
To learn more about the next NYC ChangeBloggers/ChangeMakers on Thursday, November 13th featuring Idealist.org founder Ami Dar visit the event page .