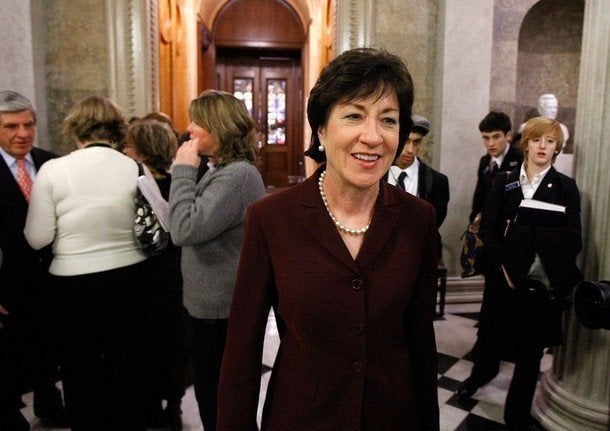 Conservatives trying to promote the inflammatory idea that President Obama is encouraging euthanasia are not just running afoul of reality, they're also running afoul of their own party. Republican lawmakers have historically backed the same provisions on which the flimsy charge has been made.
In the past week, reform opponents have seriously distorted section 1233 of the House health care bill. GOP figures including former Alaska Gov. Sarah Palin, former House Speaker Newt Gingrich and House Minority Leader John Boehner (R-Ohio) have ominously warned that the legislation would force seniors to choose between cost-effective ways to die. In actuality, section 1233 allows for Medicare to cover voluntary counseling sessions for end-of-life decisions, such as writing a living will.
In a briefing with online reporters on Monday, senior White House officials said they felt blindsided by the distortions. Questions about whether health care legislation would touch these sensitive topics came largely from the Republican side of the aisle. And when the bill was being crafted, they said, no objections were raised.
"I think they sincerely thought that is something we should do," said one aide. "And I don't think there were any questions about [section 1223] when it came up in the committee."
That may be because, removed from the heat of the current health care debate, addressing end-of-life consultations is a bipartisan concern. As pointed out by Carla Axtman of the group Compassion & Choices, an organization dedicated to care of terminally ill patients, several Republicans are on record supporting variations of 1223.
In the House of Representatives, Rep. Earl Blumenauer (D-Ore.) introduced legislation in April that dealt directly with Medicare reimbursements for Physician Order for Life Sustaining Treatment (POLST) conversations. His bill has two Republican co-sponsors, Rep. Charles Boustany (R-La.) and Rep. Patrick Tiberi (R-Ohio).
"Serious illness, death, and dying are often difficult subjects to talk about for individuals, their families, and health care professionals," the bill reads. "Poor communication about preferences for care at the end of life can cause distress for both patients and their families... As individuals approach the last chapter of their life, more can and should be done to educate them about treatment choices and help individuals communicate to health providers what care they want or do not want to receive."
On the Senate side, Sen. Jay Rockefeller (D-W.V.) has a piece of legislation that includes provisions for end-of-life conversations. Sen, Susan Collins (R-Maine), is listed as a co-sponsor.
Rockefeller introduced a similar bill in 2007: The Medicare End-of-Life Care Planning Act. Among the co-sponsors for that legislation were Republican Senators Richard Lugar, (R-Ind.), John Isakson, (R-Ga.) and Collins.
So, how do these GOP lawmakers feel about seeing an issue they support distorted into a fear-mongering tactic by their conservative brethren? Those who have spoken out aren't pleased.
"I just had a phone call where someone said Sarah Palin's web site had talked about the House bill having death panels on it where people would be euthanized," Isakson told the Washington Post's Ezra Klein. "How someone could take an end of life directive or a living will as that is nuts. You're putting the authority in the individual rather than the government. I don't know how that got so mixed up."
Popular in the Community