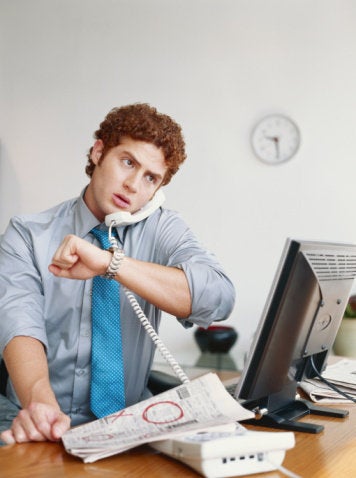 Small businesses have always had a simple but nonetheless nagging problem: answering their phones with a consistent, professional presence.
Does the fearless leader hire an effervescent receptionist and pay the base salary plus all those excruciating payroll taxes, healthcare and other costs? Or, do they get one of those bleak, soul-less automated, 'interactive voice response' (IVR) systems that put us all through a soul-destroying telephonic chase?
RingCentral wants to be the third option in that management decision.
"We started out with two guys named 'Vlad' just to make it interesting," said Vlad Shmunis, RingCentral co-founder and CEO. The other Vlad is RingCentral CTO and co-founder Vlad Vendrow who Shmunis says "is the original architect of the system and the smarter of the two."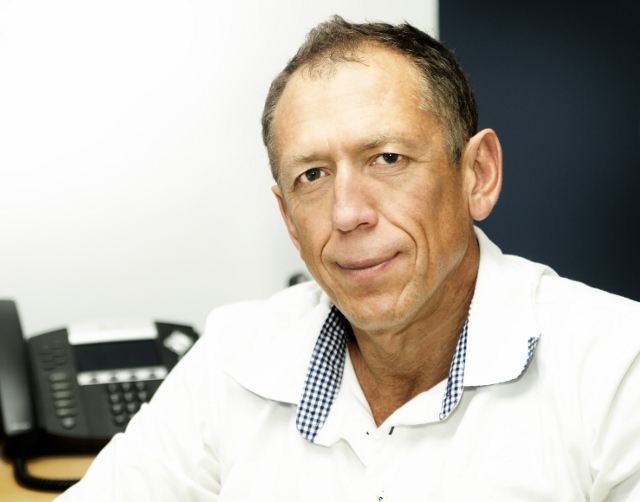 Vlad Shmunis
RingCentral, which was founded in 2003, has a very interesting evolutionary path. Schmunis started a company called RingZero Systems in the 1990s which, according to Shmunis, provided "a fee-based PBX system for SMBs (small and medium sized businesses) which ran on Windows."
The company's distribution was solely through OEM and bundling partners which Shmunis would later change in RingCentral. In spite of what he now looks back on as a failed business model, Shmunis had IBM as a major partner and eventually sold the business to Motorola.
Later, as it became apparent Motorola had no idea how to integrate RingZero into their org chart, Shmunis bought his assets back from Motorola to build what is now RingCentral.
"I learned not to do it on a PC system; it wasn't the right platform for an answering system," Shumnis reminisced. "I learned that a stand-alone, hosted service was the right business model and that's what RingCentral is built upon."
Shmunis says, "We don't compete with the telcos; we compete with the hardware manufacturers. And simultaneously, RingCentral is more than just a PBX."
As the RingCentral business model was refined and shifted, Shmunis was after one big, traditionally hard-to-reach market of customers: small business. Making this jump in markets served could not have been easy but it was done, Shmunis said, as the delivery method also changed dramatically from ASP to SaaS to, finally, the Cloud.
Shmunis said, "We thought, 'How do we enable a very small business to communicate like a bigger corporation? How does the small business owner downscale from the big, expensive phone systems?' Small business really needs a product like RingCentral."
When asked what the size of his ideal SMB customer is, Shmunis doesn't equivocate. "For us, there's no such thing as too small a market; we developed our product for the smallest of VSBs (very small businesses). Not to sound too corny but we really had in mind when we founded RingCentral that we would make the world a better place."
Shmunis used his own money to start and grow RingCentral initially, referring to his personal funding as "the first round." The first true Series A occurred in 2006 when he said RingCentral "had a couple of million in revenue and good clients." Doug Leone from Sequoia Capital and David Weiden from Khosla Ventures jumped aboard the USS Shmunis and are both on the Board of Directors today.
With key strategic investments from the likes of Cisco Systems and Silicon Valley Bank, the total outside investment in RingCentral today stands at approximately $55 million.
Vlad Shmunis was born in Odessa, Ukraine on the Crimean Peninsula and came to America at 14. In many ways, he is the embodiment of the 'American Dream,' with his parents and younger sister learning English on the fly and then doing well in Bay Area schools. "I did well in my school in Russia," he said smiling while delivering a jab to the U.S. educational system, "so I did very, very well in my American school."
As is common amongst Russian emigrants to America, Shmunis' parents were involved in some form of mathematics, science or engineering. His father was a mechanical engineer specializing in "extreme precision instruments" and his mother, an electrical engineer. Does growing up in this kind of technical household mean the ensuing generations tend to be more technically oriented? Undoubtedly.
Going on to San Francisco State University in the late seventies, Vlad Shmunis took an interest in computers and obtained bachelors and masters degrees in Computer Science. "I was programming in Pascal and Fortran but always avoided Cobol; Cobol wasn't cool," Shmunis said with the look of a man who missed coding, "I really loved LISP though and ended up teaching a course on LISP at San Francisco State."
After finishing his college degrees, Shmunis worked for several years as a software engineer then software manager at Ampex. It was after this work experience that he decided to start his own company, RingZero later becoming RingCentral.
RingCentral is headquartered in San Mateo and has offices in Denver; the Philippines; China; St. Petersburg, Russia; and the Ukraine with a total of about 900 employees.
"What RingCentral is all about," Shmunis observed, "is complete parity between landline phones, mobile phones, VoiP, tablet PCs and faxes. The Cloud is perfect for this and the PC wasn't because Windows crashes, hard drives freeze and dogs eat power cords."
Moving to the current day, RingCentral is striving to expand their SMB market penetration but refuses to release precise numbers on how many SMB clients they have. Pursuing strategic relationships with partners such as Go Daddy, LegalZoom and Vistaprint are key for Shmunis' SMB strategy.
For example, Vistaprint is one of the world's largest printers of business cards and has millions of small business-owner customers. Vistaprint sends out a RingCentral offer with every business card order. "Our biggest challenge is awareness," Shmunis stated, "once you're aware of us, you'll use our product."
For access to some reviews of RingCentral's (and others) service, see VoipReview.org.
Asked about the widely rumored possible RingCentral' IPO, Shmunis only says he "can't comment on an IPO." He is similarly coy about how RingCentral will turn out; whether the creation will sell in a trade sale or continue to grow as a publicly-traded or independent enterprise.
How does Shmunis want RingCentral end up? "Our investors are pretty happy," he says, "I'm not sure I want it to end up. RingCentral as a stand-alone might be best." One thing is for sure, if RingCentral gets even a minuscule percentage of the gargantuan SMB market, it will be writing its own ticket.
Popular in the Community