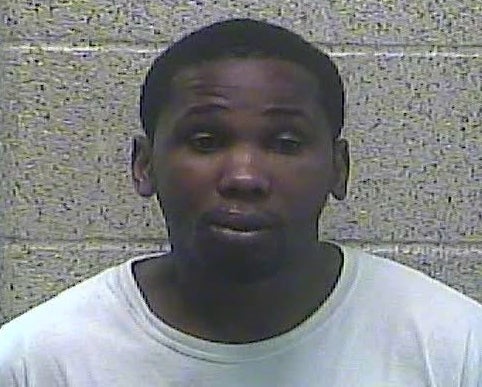 A 27-year-old man is accused of trashing a Memorial Day cross display in Henderson, Kentucky over the weekend.
Anthony Burrus allegedly drove a Ford Thunderbird through a field of white, plastic crosses set up inside the city's Central Park to honor more than 5,000 residents who died while serving their country.
The Henderson Police Department took to Facebook on Saturday to issue a series of appeals for information about the incident. The first (above) revealed the crash damage. Then they released surveillance video showing what was believed to be the vehicle used in the incident:
"It appears to be a late '70s model car, possibly dark blue, and may have t-tops. Ford Thunderbird?" the post stated, before asking citizens to contact cops with any possible tips.
His vehicle was found abandoned outside a McDonald's restaurant. Pieces of a cross and a stake were found embedded in the tires, police said.
Police aren't sure whether Burrus drove over the crosses on purpose, and said he denies all knowledge of the incident.
"He said he didn't do it. He admitted to driving the vehicle in the morning but would not state that he drove through the park," Richmond added. "But the evidence is in his car tires."
Popular in the Community