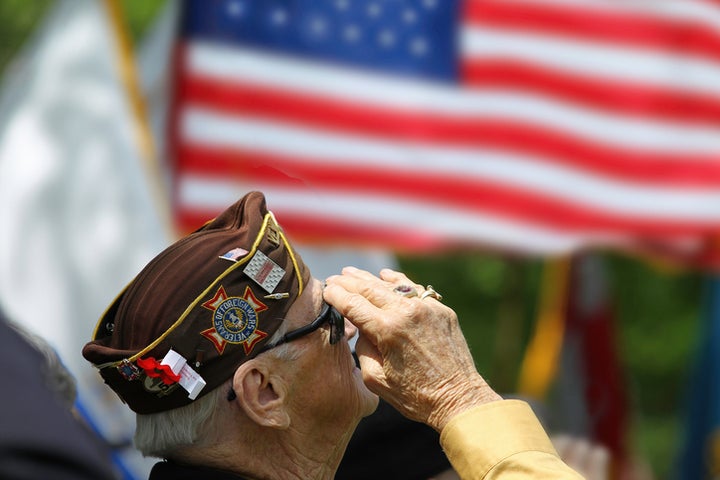 From barbecues to baseball, and road trips to rocky-road ice cream, let's remember Memorial Day's significance and history. More than an extended weekend to enjoy the summer sun, Memorial Day is an U.S. tradition that honors the sacrifice of our country's fallen soldiers. Can you answer these ten questions about Memorial Day's origin and history? Test your holiday IQ and find out!
____ 1. In 2000, Congress passed a law instituting a National Moment of Remembrance that requires US Americans to pause at 3 p.m. local time to solemnly remember those who have fallen.
____ 2. Memorial Day was originally dubbed "Decoration Day" when General John A. Logan, the commander-in-chief of the Grand Army of the Republic declared a national observance for fallen soldiers.
____ 3. On Memorial Day, proper flag protocol is to fly the flag at half-mast from dawn until sunset.
____ 4. Memorial Day originated as a way to honor Union and Confederate soldiers who died during the Civil War.
____ 5. The first Memorial Day speech was delivered by President Abraham Lincoln at Arlington National Cemetery in 1868.
____ 6. John McCrae's poem "In Flanders Field" inspired the national tradition of wearing red poppies on Memorial Day.
____ 7. The first artificial poppy factory was built in Scranton, Ohio in 1924, after French manufacturers failed to produce enough for U.S. buyers.
____ 8. The Washington Monument was dedicated on Memorial Day in 1922.
____ 9. In 1971, Memorial Day was moved to the last Monday of May to abide by the Uniform Holiday Act passed by President Johnson in 1968.
Share these fun Memorial Day facts with friends and family, and enjoy the holiday while remembering why we celebrate. Whether you're outdoors in the sunshine, or enjoying the shade with loved ones, let us all join in remembrance and gratitude for those who gave their lives for our freedom. From our team to you and yours, happy Memorial Day!
Sharon Schweitzer, J.D., is a cross-cultural trainer, modern manners expert, and the founder of Protocol & Etiquette Worldwide. In addition to her accreditation in intercultural management from the HOFSTEDE centre, she serves as a Chinese Ceremonial Dining Etiquette Specialist in the documentary series Confucius was a Foodie, on Nat Geo People. She is the resident etiquette expert on two popular lifestyle shows: ABC Tampa Bay's Morning Blend and CBS Austin's We Are Austin. She is regularly quoted by BBC Capital, Investor's Business Daily, Fortune, and the National Business Journals. Her Amazon #1 Best Selling book in International Business, Access to Asia: Your Multicultural Business Guide, now in its third printing, was named to Kirkus Reviews' Best Books of 2015. She's a winner of the British Airways International Trade Award at the 2016 Greater Austin Business Awards.
1.) T. 2.) T 3.) F- flags are flown at half-staff from dawn until noon. At noon, the flag is raised briskly to full-staff until sunset, when it is lowered completely. 4.)T 5.) F- Senator James Garfield 6.) T 7.) F- Pittsburgh, PA 8.) F- Lincoln Memorial 9.) T 10.) T
Related
Popular in the Community