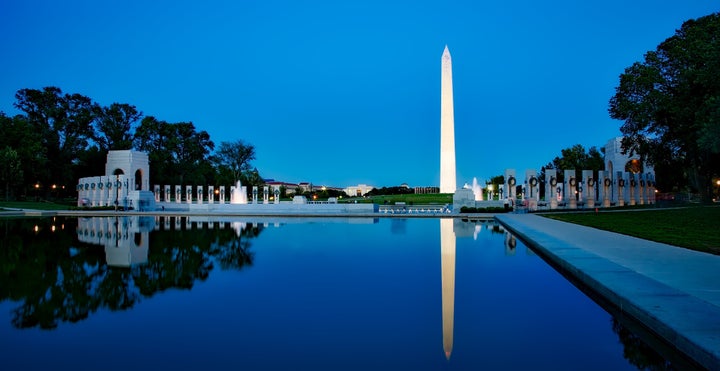 For many families across the United States, Memorial Day represents the kickoff to summer. Cookouts and parades create a celebratory tone that often disguises the true meaning of this national holiday: a day of remembrance, honoring the proud men and women who made the ultimate sacrifice while serving our nation at home and abroad.
The holiday was originally recognized as Decoration Day to honor those who died while fighting in the Civil War by "strewing with flowers, or otherwise decorating the graves of comrades who died in defense of their country." On the first official Decoration Day, May 30, 1868, President Ulysses S. Grant and General James Garfield joined more than 5,000 men and women at Arlington Memorial Cemetery to decorate the graves of soldiers buried on the hallowed grounds.
This reverential gesture continues to this day, with the president and vice president laying wreaths on soldiers' graves at the cemetery in Virginia each year. While this tradition has been upheld, the Memorial Day holiday itself has evolved. During World War I, the May observance expanded to recognize all American lives lost in battle, not just those in the Civil War. In 1971, the federal government officially designated Memorial Day as a national holiday to honor our fallen warriors on the last Monday in May each year.
Throughout the country, Americans commemorate the day not only by reveling in our freedoms, but by flying the American flag at half-staff until noon, wearing red poppies, and taking part in the National Moment of Remembrance.
Many also pay their respects by visiting cemeteries and monuments that honor our fallen heroes, their service, and their final sacrifice. While many of these powerful memorials are in the capital region – including Arlington National Cemetery, American Revolution Statuary, Spanish-American War Monument, National World War I Memorial, Tomb of the Unknown Soldier, National World War II Memorial, Korean War Veterans Memorial, and Vietnam Veterans Memorial Wall – there are others throughout the country where history can be appreciated and experienced. Many cities large and small also feature memorials commemorating their local citizens' sacrifices.
Although Memorial Day is intended to recognize the patriotism of our servicemen and women who have not returned home from the battlefield, it is also an important day for our veteran community. While we celebrate on Veterans Day in November all those who have bravely served, for many who survived and have had to leave their fellow soldiers behind, this day is not only a time for patriotic reflection but personal remembrance as well.
As General George S. Patton so powerfully said just before the end of World War II, "It is foolish and wrong to mourn the men who died. Rather we should thank God such men lived." On Memorial Day, we should take time to not only honor our country's lost warriors but also stand alongside those who know too well the toll of war.
Take these opportunities to bring mental wellness to the forefront of the conversation, calling attention to the telltale signs of warriors suffering in silence – an isolation that all too often leads to a tragic loss of life. The invisible wounds of war do not have to be a lifelong sentence. They can be treated and managed. Life can get better.
Our best tribute to all of our brave service members – those who are here and those who have passed – is to ensure we recognize and embrace the freedoms their sacrifices have afforded us by living a happy life.
Popular in the Community